The Secret Life of Pep Rally Aides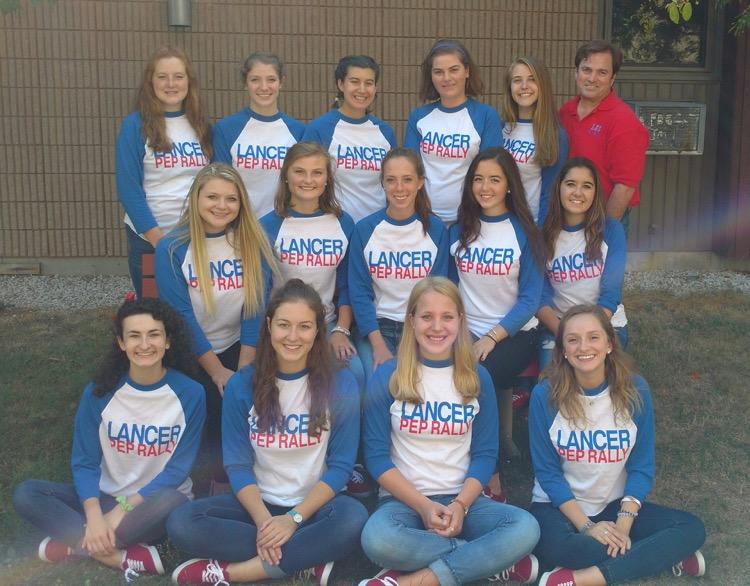 Ceara Kelly and Kiley White, Reporters
January 4, 2017
The pep rally aides spend countless hours slaving over the sports banners every pep rally. They are always around to give Mr. Juster a helping hand, and spend their time on the floor of the gym rather than chanting and bleeding their class colors with their peers.
From a single sophomore to an abundance of juniors and seniors, a group of 14 girls make up the team of your 2016-2017 pep rally aides.
Senior Anna Gruchot has been an aide for two years now.
"It is so rewarding to see things going well and everyone in the stands having fun" Gruchot said
The girls and Mr. Juster work around the clock to put on the best show possible. From pieing the presidents to the final performance of the drumline, pep rallies aides do it all.
"Hours of work are put into each one that nobody knows about, but we work super hard doing super fun work." Gruchot said.
Alongside Gruchot and many other dedicated girls, is sophomore Olivia Mirageas. She and the team of aides say they have many things in store for pep rallies to come. The team has already contributed to the community and Lancer Nation this year, including the Dana Farber walk and the Mack Plaque pep rally.
"Mr. Juster is the king of surprise and he likes to keep everything top secret" Mirageas said.
These pep rallies wouldn't be possible without the man behind the mic, Mr. Juster.
It started years ago when a few kids went to Mr. Psaledas a period after Juster had told a funny story and decided he should start running the pep rallies. Juster said.
"It was almost a complete accident," Juster said.
Mr. Juster has been running the pep rallies for years. He started alone, but developed a team of dedicated Lancers to help him along the way.
 "They're just amazing. They saved my life and make my job so much easier and more enjoyable, " Juster said.