Photo Gallery: Spirit Week day one, pajama day
Lancer Nation gets comfy on the first day of spirit week, pajama day. Students dressed down in their comfiest fuzzy pants and animal slippers on Mon., Sept. 21.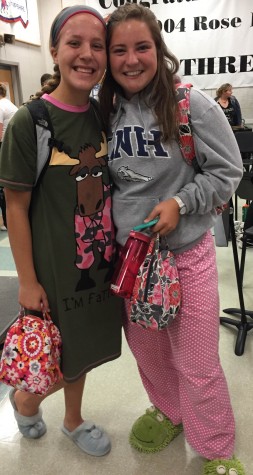 Junior Anna Gruchot with sophomore Caroline Russell in their comfiest pajamas.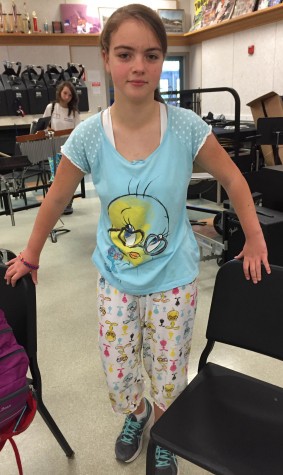 Freshman Isabel Todd shows off her matching Tweety PJs.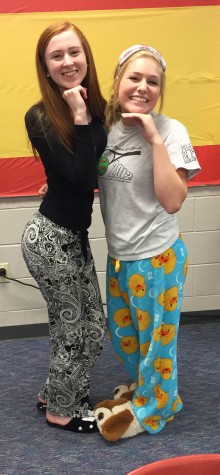 Junior Emily Vrettos poses with junior Caitlyn Hudson in their stylish slippers and fuzzy pajama pants.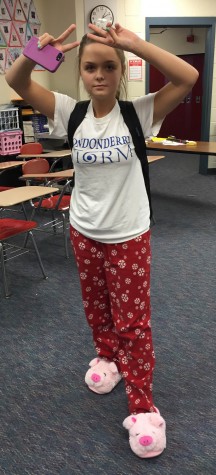 Junior Amy Marko proves her school spirit in her pink pig slippers on Pajama Day.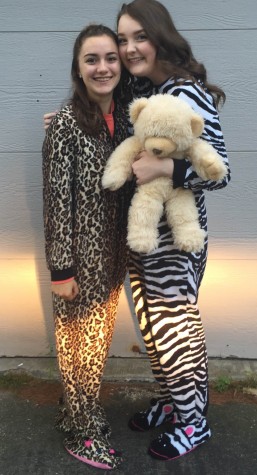 Juniors Kathryn Dwyer and Emily Schackart pose in their footy pajamas for Spirit Week.