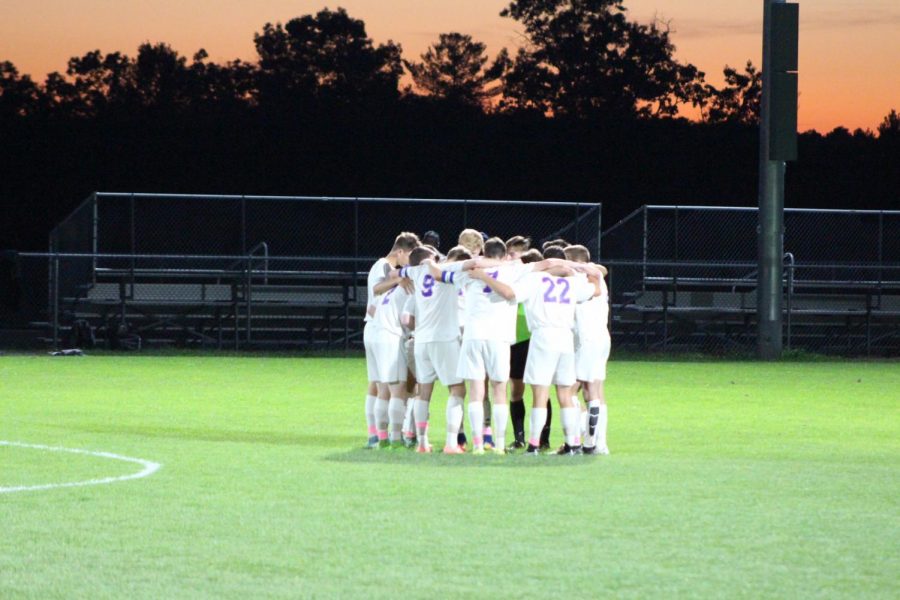 On Sat. Oct. 28, the boys' soccer season came to a close with a tough 1-0 loss to Concord.
In the regular season, the boys finished in second place with a record of 12-2-2.
"It was a season I'll never forget," senior Josh Ryan said. "A second place finish with kids I can now call family."
They began the season with a four game winning streak only to tie Exeter away 1-1. The boys played exceptionally well losing only to opponent teams, the Pinkerton Astros and the Bedford Bulldogs.
With a strong and young goalie sophomore Alex Hufford on their side, the team only allowed seven goals in the net all season. The Lancers managed to put up 54 of their own points during the regular season, securing themselves a second place sede and a first round bye.
"Overall, it was a fantastic run. We gave it our all the entire regular season to secure the first round bye," senior Jake Croteau said. "It was truly a team effort and I am so lucky to have had the opportunity to do it with this crew,"
With a competitive first half of play during the second round of playoffs, the teams were deadlocked at 0-0. Hufford saved every ball that came at him and the team worked hard to put a point on the board.
During the second half, the teams both came out hungry for a goal. Concord managed to put one up, while Londonderry did not.
Despite their best efforts, the Lancers continued to work hard until the clock zeroed out.
Although the season didn't conclude they way they had hoped, the boys had a phenomenal year filled memories and friendships.
"I was upset that it was my final game as a lancer but happy to see how far I've come," senior Zack DeLeo said.