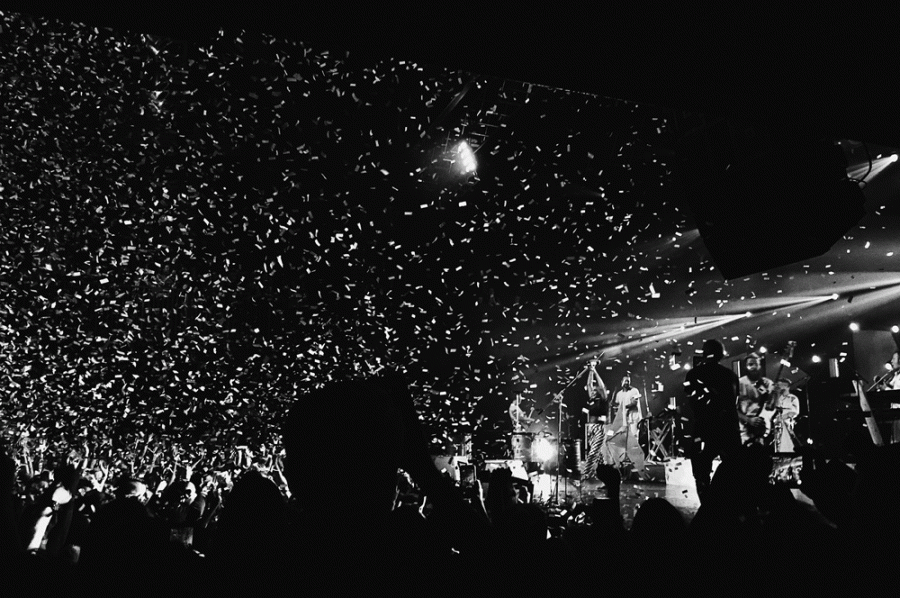 Photo by: Anna Drabik
I have never felt more at home than I did at the Misterwives concert.
I have been a fan of Misterwives for two and a half years. In fact, are one of the my first favorite bands. After discovering them in the spring of 2015, I quickly became obsessed with their first album, Our Own House (OOH).
Fast forward two years, and Misterwives announced their second album, Connect the Dots (CTD). Lead single "Machine" did not impress me, and, the first time I heard the album, I cringed. CTD was a big disappointment compared to OOH. Regardless, I still bought tickets to see them on their tour for CTD.
As the months went by, CTD began to grow on me, and I found myself listening to more of the songs on the album.  There are definitely some songs that I still dislike, but I do find myself enjoying the album now more than I did when it came out in May.
I waited 161 days for the Boston date of the Connect the Dots tour, and, while I was standing in line outside of the House of Blues, I was jumping up and down with excitement. My dad and I had purchased seats in the balcony, which was a private, closed-off section. This allowed us to stand at the railing of the balcony rather than our seats, which was an amazing spot to watch the concert.
The night began with indie rock band Vinyl Theatre and indie pop band Smallpools. Both were absolutely incredible live; constantly engaging with the crowd, and they played some incredible songs. When I walked out of the venue, I knew I needed to listen to them again. After Smallpools had exited the stage, crew members began to set the stage for Misterwives.
Finally, the lights went dark and all members of Misterwives, excluding lead singer Mandy Lee, took their places on stage. They began to play "Machine", and the crowd roared. Right before she was supposed to sing the first lyric, Lee bounced out, dressed in a colorful fur coat, checkered pants, and a black, long-sleeved mesh shirt.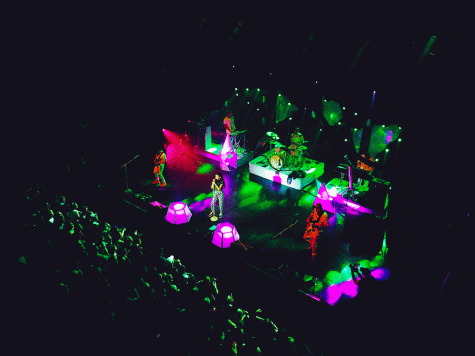 Misterwives continued straight through their hits, "Machine" to "Chasing This" to "Drummer Boy". All members abandoned their instruments for a few moments as they joined Lee at the front of the stage. They performed an acoustic drum pattern clapping their hands, stomping lightly, and snapping. Lee sang a capella the first verse and chorus of "Only Human" and, at the end of the first chorus, gave the air a high kick as the instruments sounded.
Lee has a ridiculously high amount of energy, and I don't understand how she was constantly bouncing around while still singing flawlessly. I was only swaying from side-to-side, shouting the lyrics, and I was out of breath and sweating.
"Now, I think it's time to slow things down," Lee announced after singing "Out of Tune Piano". She tell us about how far the band has come since they had last played in Boston. The lights dimmed to a range of purples, blues, and pinks as they played "Vagabond", off of OOH. The band smoothly transitioned into "Revolution" from CTD after the second chorus of "Vagabond". The two songs tied in beautifully, and my heart sank to my stomach.
I just couldn't believe I was seeing one my favorite bands of all time, and this is the moment when I realized it was finally happening.
"We're only halfway through the set," Lee began, "and you guys are already blowing our minds!" The band moved on to covering a combination of alternative rock band twenty one pilots's "Ride" and "Heavydirtysoul".
Both "Ride" and "Heavydirtysoul" require quick rapping. Lee has incredible breath control and stamina, and she took the two songs in stride. She sang them wonderfully, all while dancing and bouncing around the stage.
After "Coloring Outside the Lines", Lee begins to lead a chant. "Na-na-na!" With each 'na', Lee pounded her fist as the instruments sound for the short 'na'. Misterwives transitioned from "Not Your Way" to "Best I Can Do".
As Lee finished "Best Can I Do", two tech guys ran out, dragging a movable platform with a keyboard on top. Lee took a seat behind the keyboard for "Oceans". The crowd became a sea of waving arms while Lee sang into microphone stand that was decorated in white, yellow, and pink flowers.
"Now, after we finished Connect the Dots," Lee began, breathless, "we continued writing." The crowd roared. "This is one of them." She took a breath. "This song is called 'Never Give Up On Me.'"
"Never Give Up On Me" was released on streaming services on October 26, almost a week after the Boston show. I wish that "Never Give Up On Me" was on CTD.
After "Reflections", my dad and I followed a security guard down to the floor. I bought two t-shirts during "Oh Love" and "Let The Light In", which is ironic because I bought the "Let The Light In" t-shirt while completely missing the song live.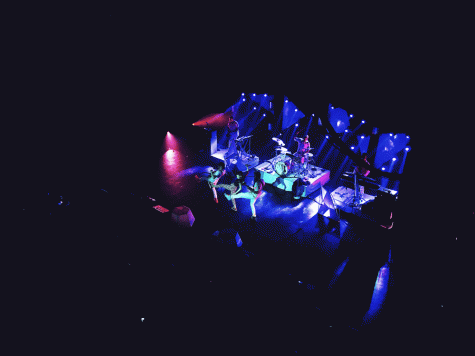 "Boston, this is our last song," Lee began, "thank you for the incredible night!" Misterwives ended their set with "Imagination Infatuation", off of OOH.
Between the thundering drum pattern Lee and two other band members performed after the second chorus and the confetti at the end, "Our Own House" was easily the best song Misterwives played.
The encore, in my opinion, is always one of the best parts of the show, if not the best, and I think Misterwives proved it.
That was the best night of my life. I've been to a lot of concerts, and I can certainly say that none of them were quite like Misterwives. Whenever they come back to Boston, you can bet that I'll be there.