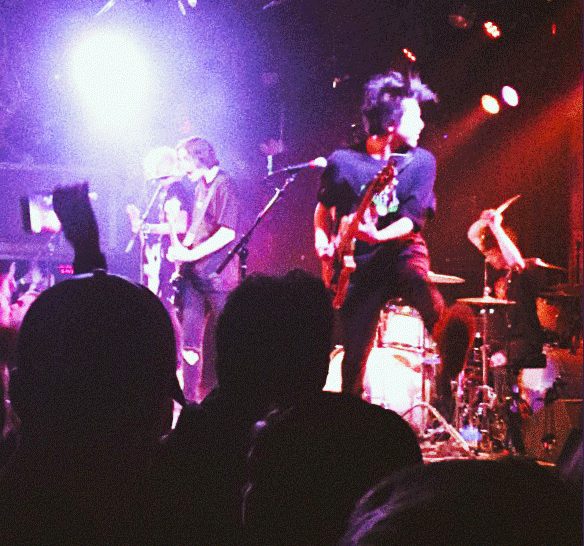 Photo By: Jon Drabik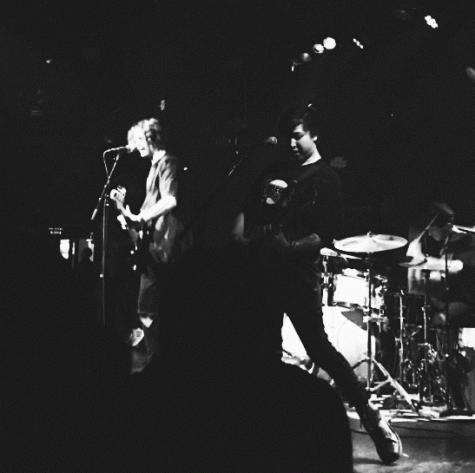 "Boston, thank you so much. We're With Confidence. Knuckle Puck next," said bassist and lead vocalist Jayden Seeley of pop-punk band With Confidence, unaware that this would be the last time he would ever say this with guitarist Luke Rockets in the band.
With Confidence had just performed a high-energy, intense show as openers for pop-punk band Knuckle Puck. They opened with "Voldemort," lead single off of Better Weather, the band's first album.
With Confidence flew through their 30-minute set, transitioning quickly between songs. Both drummer Josh Brozzesi and rhythm guitarist Inigo Del Carmen agreed that "Here For Nothing" is their favorite song to play live, and the audience surely reciprocated this feeling. "Here For Nothing" was released alongside "Poison" in August as B-sides from Better Weather.
Maybe it was the exploding chorus, or maybe the audience knew the song well because of its recent release, but "Here For Nothing" was accompanied by major crowd-surfing and an audience who screamed the lyrics. It was easily my favorite song to hear live during their set.
With Confidence ended their short set with "Keeper," which is ironic because, not 24 hours after this concert, sexual allegations surfaced against guitarist Rockets, proving he is not a "keeper".
During the overnight hours of November 12, 2017, allegations were made that 24-year-old Rockets carried on an inappropriate relationship with an underage minor.  The band released a statement the next morning, announcing that Rockets had been removed from the band. That same day, With Confidence was also removed as an opener for Knuckle Puck. Read With Confidence's statement here.
Two days later, allegations against lead vocalist Seeley came out, also alleging an inappropriate relationship with a minor. Seeley released his own statement, arguing he did not know that his accuser was underage, nor did he ask for any inappropriate pictures. Read Seeley's statement here.
The remaining members of the band are now stuck in a very tricky situation. Allegations of inappropriate sexual conduct are never something to be taken lightly, and if true, they can ruin the victim's life. However, if not true or taken out of context, such allegations might also unfairly destroy the accused's career.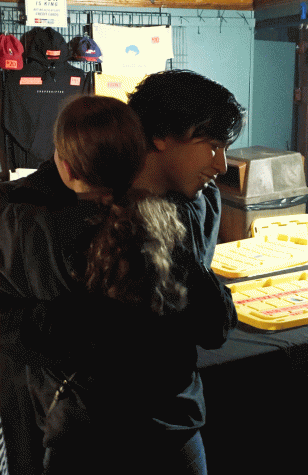 During my interviews with both Brozzesi and Del Carmen, they were completely respectful to me and, as a 14-year-old-girl (the same age of the girl who accused Rockets of inappropriate conduct), I felt completely comfortable around them. Brozzesi stood outside in the freezing weather with my dad and me, talking to me for almost ten minutes. Our conversation was very relaxed, and he was very nice and polite, as was Del Carmen.  
Neither Brozzesi nor Del Carmen have had any allegations made against them, and, in their statement, they very clearly outlined that Rockets abused his power as a musician, and stated that they are "extremely disappointed and disgusted."  
I applaud With Confidence's quick action in removing Rockets from the band and releasing a forceful statement condemning his behavior. I'm certain there are bands out there that would keep band members in place no matter the accusation rather than go through the trouble of finding someone to take their place.
According to Brozzesi, the band had planned to finish up the tour, take two days off, then fly to L.A. to record their second album. But, after the allegations came to light and they were removed from the tour, the band announced they will be "taking a step back from touring while we process and think on recent developments," which means the plans have changed.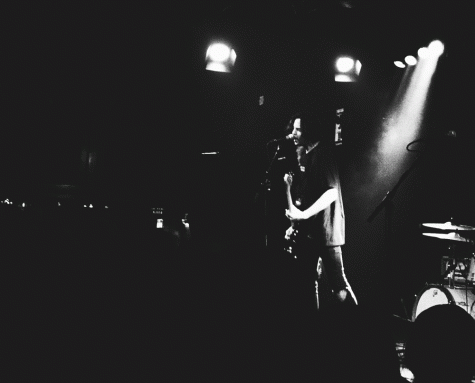 With Confidence will most likely be remembered as a band with two pedophiles, so I would hope they'll find new members and rebrand themselves. Whatever they choose to do, I certainly hope that people will not attribute the accusations against Rockets or Seeley to Brozzesi or Del Carmen.
Despite With Confidence acting quickly to remove Rockets from the band, society as a whole still has a long way to go in terms of dealing with sexual harassment and misconduct. This abuse of power is used all too often by celebrities against minors who put such celebrities on a pedestal. Day after day, more allegations of sexual harassment come out, not only against musicians, but also against movie directors, Senators, and even the President.
"We are passionate about music being a safe space for people of all ages and are extremely disappointed and disgusted," stated With Confidence when addressing the allegations against Rockets. "This sort of abuse of power has been all too prevalent in today's industry. It is in these circumstances that people need to be completely stripped of that power and held accountable for their actions."