LHS 'Penguins' plunge into ocean, raise over $8,000 for Special Olympics
Hang on for a minute...we're trying to find some more stories you might like.
This past Saturday, the temperature was 24 degrees, which is cold even when wearing a hat, gloves and winter coat.  But for the LHS Penguin Plungers, who ran into the 42-degree water at Hampton Beach in bathing suits or shorts, it was downright freezing.
Yet for Spanish teacher Mr. Rosa-Blackburn, who was one of the chaperones for this year's team, raising money for the Special Olympics makes it all worth it.
"I chaperone this trip because I think it is important to give back to the community, especially when it's so easy to help," Rosa-Blackburn said. "All we had to do is promise to jump in the ocean for some money. Our discomfort for a few minutes is worth the benefit it brings to other people."
Rosa-Blackburn, along with the team's other chaperones social studies teacher Mrs. Donovan and math teacher Mrs. Mancusi, led the LHS Penguin Plunge team as they raised over $8,000 for Special Olympics NH.
Below is a list of LHS students who were members of this year's Penguin Plunge team: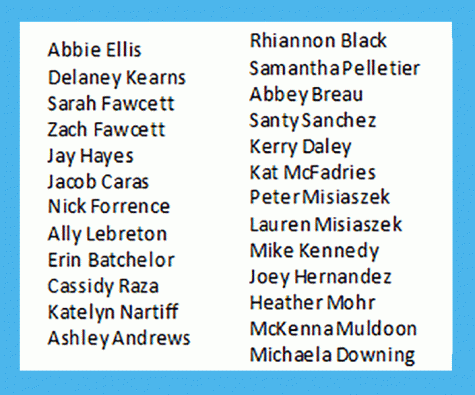 Click below to see the LHS Penguin Plungers showing their Lancer pride at this year's event:
Click here for more information on how to donate.