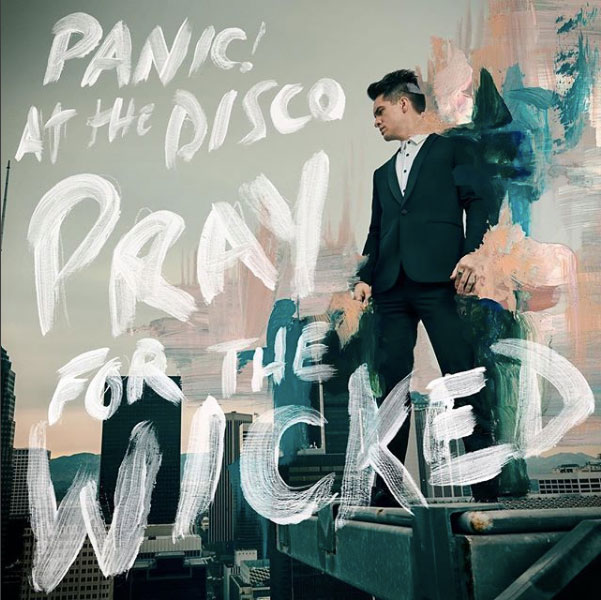 Photo by Panic! At The Disco's Instagram
Late March brought long-awaited music for fans of Panic! At the Disco, Shawn Mendes, and Snow Patrol, but were they worth the wait?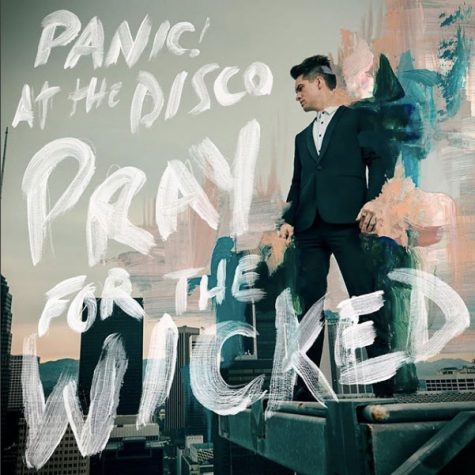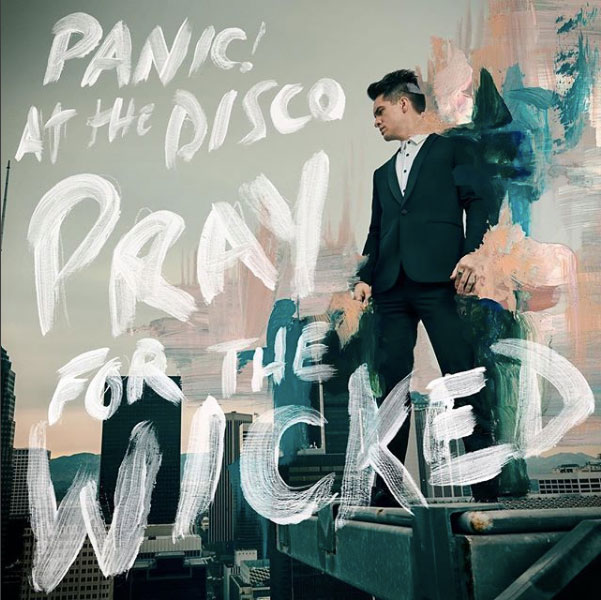 Say Amen For Silver Linings, Panic! At the Disco
Pop-punk band Panic! At the Disco (P!ATD) formed in 2004 in Summerlin, Las Vegas. ALthough P!ATD transformed from a garage band to selling out arenas, members have come and gone during that time frame. Despite all of the changes, lead singer Brendon Urie has remained the one constant in P!ATD, and he isn't going anywhere anytime soon.
On March 21, 2018, the band released Say Amen for Silver Linings, a two-track EP, containing "Say Amen (Saturday Night)" and "(F*** A) Silver Lining."
Beginning with manipulated/choppy vocals, "Say Amen (Saturday Night)" immediately made me roll my eyes, as this beginning is very frequently seen in 'pop-punk' band Fall Out Boy's most recent album; my eyes just couldn't help themselves.
As the song continues, the chorus swells, reminiscent of "Victorious" off of P!ATD's most recent album, Death of a Bachelor—except "Victorious" is actually a good song. While the chorus is catchy, the savior for this song is lead singer Brendon Urie's high-note at the end of the final chorus.
Despite my dislike for the song, I can't deny the music video is awesome. It begins with a clip of a newscaster discussing a stolen 'Devil's Key.' As robbers dressed in all black and ski-masks make their way around Urie's home, Urie's phone buzzes with a text message.
Suddenly, Urie appears, wearing the stolen key, and unafraid of the robbers. One-by-one, Urie harms each robber with his bare hands. As his date appears, she knees him the groin as he hits his high-note, then proceeds to beat him to a pulp and steals his key.
The music video for "Say Amen (Saturday Night)" is a prequel to 2013's "This is Gospel" music video. 2015's "Emperor's New Clothes" follows "This is Gospel," and shows Urie's entrance/journey into hell."Say Amen (Saturday Night)" completes the trilogy.
The second track "(F*** A) Silver Lining" caught my interest quickly. Influenced by the 50s/60s, "(F*** A) Silver Lining" is fast-paced and loud. Everytime I listen to it, my feet tap along and my head is bopping.
Although I'm not a fan of the repetitive lyrics of this track, "(F*** A) Silver Lining" is a million times better than "Say Amen (Saturday Night)." Overall, I'd give "Say Amen (Saturday Night)" a 2 / 5, and "(F*** A) Silver Lining" a 3.5 / 5.
"In My Blood" and "Lost In Japan," Shawn Mendes
At only 19-years-old, pop artist Shawn Mendes has achieved success that thousands of artists can only dream of; he's headlined three tours of his own, topped the Billboard Hot 100 chart at number one three times, released two extremely successful albums, and won 40 awards out of 134 nominations.
On March 22, 2018, Mendes released the lead single from his upcoming third album, "In My Blood." The next day, he released "Lost in Japan," second single.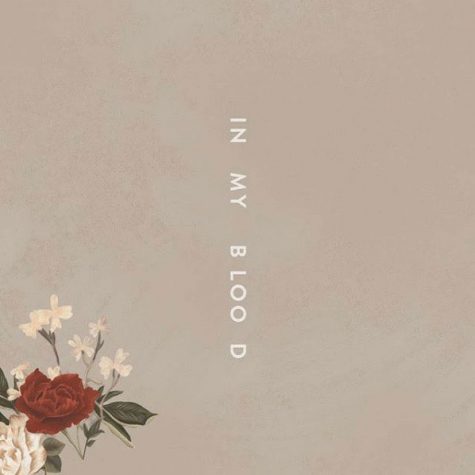 "In My Blood" is the most mature song Mendes has ever released, in terms of both lyrical content and production. "In My Blood" details Mendes's struggle with anxiety.
Sticking to his roots with an acoustic track, Mendes sings with passion. A haunting drum pattern builds up to an 'eh' chorus, but I hold the bridge close to my heart.
At first, I hated "In My Blood." The first thing I thought of was 'boring,' but now, it's grown on me to a 3.5 / 5. As someone with anxiety, I appreciate its lyrics, especially, like I said before, the bridge.
"Help me, it's like the walls are caving in… I need somebody now," hit home for me. I remember being in seventh grade, crying on the bathroom floor in the middle of the night, having my first ever panic attack over going back to school after missing a few days because I was sick, and my mom was there.
Though my mom and I have our moments (our fights), as every mother-daughter pair has, my mom has been the one person I go to when I can't sleep, or I have intense anxiety ab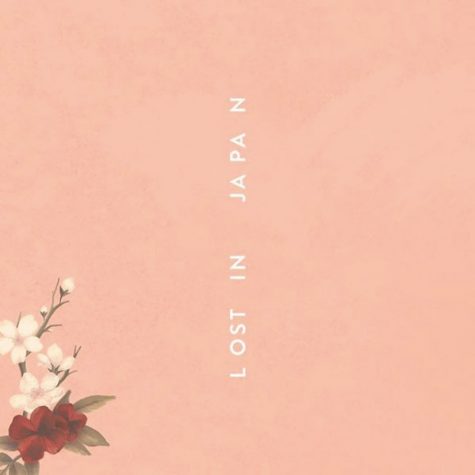 out school, or I did something embarrassing, and I need to talk to someone.
However, "Lost in Japan" is not a song that I would connect to my mother at all.
Beginning with piano, "Lost in Japan" shapes into an R&B-influenced track, as opposed to rock ballad, "In My Blood."
Like I said previously, Mendes has been moving into a more mature style, in terms of lyrical content, instrumentals, and production. In "Lost In
Japan," Mendes suggests flying "a couple hundred miles" to meet up with his love interest, all while "getting lost in [their] paradise." 'Nuff said.
Production-wise, the snaps and funky strings add a level of interest, and the bassline is groovy as hell.
"Lost in Japan" is catchy, and well-worth a 4 / 5.
"Don't Give In," Snow Patrol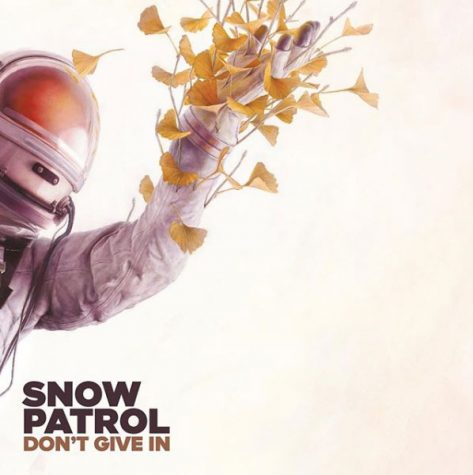 (I was going to cover "Life on Earth," however, it is so painstakingly boring that I don't want to write about it.)
Released March 21, 2018, rock band Snow Patrol attempted to make their comeback with the pathetic "Don't Give In."
I am so inexplicably bored with this song. Lead singer Gary Lightbody's scratchy, weak voice sounds like nails against a chalkboard in this song. I'm not feeling the electric guitar at the end of the bridge, and the deplorable lyrics point in a direction that I'm just not on board with.
For Snow Patrol's first new music since 2011, I am not impressed. The band who created the masterpiece that is their fourth album, Eyes Open, wrote this? This is what we call a downgrade, worth a 2 / 5.