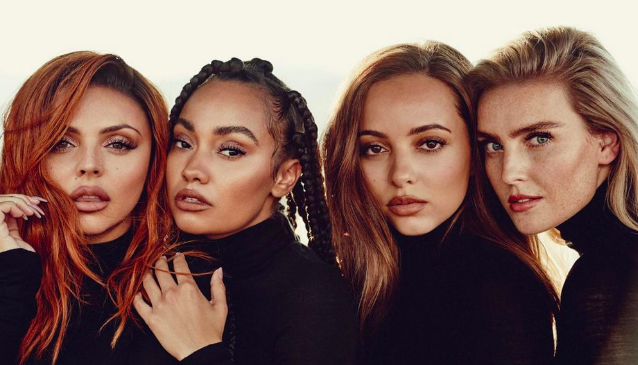 Though Little Mix said via Instagram that "Woman Like Me" is "all about celebrating incredible women in every shape and form," was this collaboration as fabulous and celebratory as promised?
The short answer; yes and no.
On one hand, "Woman Like Me" features the worst production Little Mix has had since they released DNA, their first album. This is the lead single from their soon-to-be-released fifth album. The chorus is also burdened by abhorrent cycling beats and echoing police sirens.
Though Minaj's feature is certain to bring more attention to this track (as history has shown that Little Mix promote their singles in a very weak manner), her verse feels irrelevant to the theme of "Woman Like Me." In the song, Minaj raps, "Rude boy, tell me, can you handle all this derrière?", which is just bad word choice and, in my opinion, cringe-inducing.
In addition, the feud between Minaj and Cardi B has unfortunately dragged Little Mix into the flames, and while this is great from a promotion perspective, I would prefer that Little Mix didn't get involved. They are still attempting to find success in America, and being known as the girl group that only gets attention in America because of a feud that they weren't apart of in the first place is not a good look.
Yet, "Woman Like Me" is a breath of fresh air. Jesy Nelson and Leigh-Anne Pinnock's sultry, lower-register vocals that open the track feel inviting despite their abrupt beginning. The reggaeton influence, which has perhaps been overdone in the past few years, feels fresh. The eccentric bassline combined with the airy, subtle keyboard in the background works to highlight each girl's voice, which ooze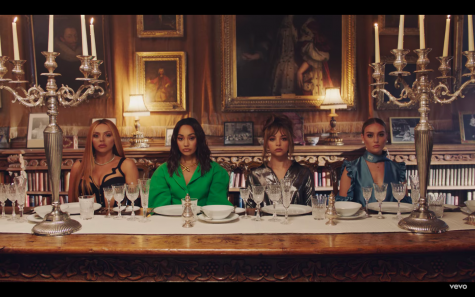 with attitude.
The music video, released Oct. 26, 2018, features intricately planned outfits and choreography that boosts this single's rating even more. The four women learn how to act "ladylike" by using utensils properly, walking with books on their heads, etc. By the end of the video, however, the women are eating with their hands, cutting up roses, and spilling tea everywhere.
While their acts of resistance against society's expectations of women may
seem overdramatic to some, the concepts behind the video (and song) are to promote individuality and going against the grain, both themes prominent in Little Mix's discography.
So, with all that said, I give "Woman Like Me" a 7.8 / 10. I look forward to their upcoming album, LM5, set to be released on Nov. 16, 2018.