Denzel is out for recognition with "Vengeance"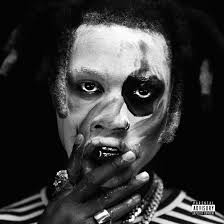 Denzel Curry's, "Vengeance" recent music video from his three-act album, TA13OO, brings the heat and attention to the track. Featuring fellow rappers ZillaKami and JPEGMAFIA, Curry creates a high intensity, angry track, which flows perfectly together despite the beat being quieter than Curry's usual.
The chorus reveals how Curry would like to get revenge on the music industry and all those who ignored  his music. The voice inflections and style are refreshing for me.
His verse is strong, in which he presents a sense of overconfidence. Attached to this, Curry threatens to be able to sense anyone stalking him and will put them in a black Nissan, a reference to a common hearse in Japan.
Continuing through his verse, Curry makes reference to Timmy and Kenny from "South Park." His mention of Timmy is intensified by his louder tone for the reference Curry uses Kenny's repetitive deaths to show that he is capable of killing many.
Overall, Curry's intensity and style gives him the best verse on the track.
After Curry, JPEGMAFIA comes in with an entirely new style. High-pitched and aggressive, JPEGMAFIA disses Drake, due to his satirical nature. Following this, he takes a shot at rapper 6ix9ine, by mimicking his basic rhyme scheme of sticky and blicky.
The most notable part of his verse is his subliminal diss toward the police, as it is not often seen nowadays. His verse was splendid as a lyrical diss but lacks in anything else. His voice especially puts me off along with his melodic style. Due to this, his verse is the weakest part of the track.
Finishing off the track, ZillaKami has an outstanding verse. The flows used and how he switches between them brings a beautiful raw sound. He also disses 6ix9ine, as it is common belief that 6ix9ine betrayed ZillaKami. He calls upon his "War Dogs," or close friends, to join in this offensive because of their recurring quarrels, a feud between two or more people.
After this, he switches to a version of an Ay-flow, adding a pause before the last word of each line. Here, he doesn't say much apart from a few brag lines that are somewhat witty. Finally, he ends this with a highly aggressive line where he says that the "War Dogs" wear their rank on their wrist. This could reference self harm, which can be seen in videos of ZillaKami, or the fact that they have a three bar tattoo on their forearm.
The high intensity, witty lines, and flow changes makes this the second best verse of the track.
Curry, JPEGMAFIA, and ZillaKami deliver extravagant lyrics, tremendous flow, and a beautiful chemistry that gives this track a 9/10.