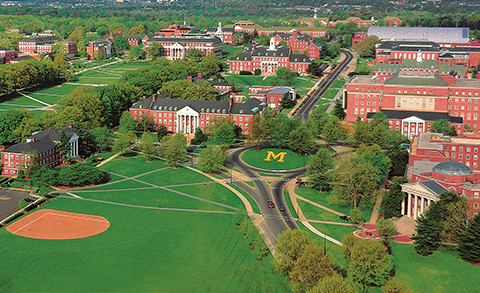 This past March, nearing the end of my junior year and the looming college applications I have faced this fall, my dad and I decided to take a spur of the moment trip to college tour in Washington, D.C. With an interest in politics and international affairs, I felt it imperative to see if I could envision myself as an undergraduate student in the nation's capitol. I expected to see a lot of the same at each school I visited, but I found that each experience offered unique insights. Here, I share with you my thoughts as I toured four different universities in the D.C. area.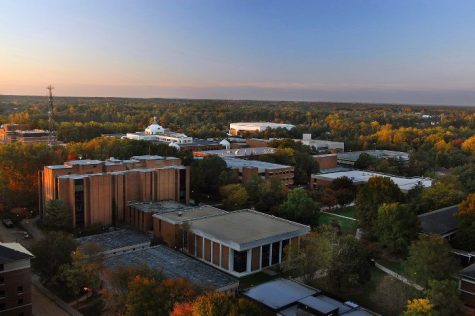 George Mason University, Fairfax, V.A.
Driving only 30 minutes outside of the heart of D.C., I reached George Mason University. I felt like I'd driven much further out though, with green fields making feel like I was situated in the countryside. The campus I stepped foot on was a bit outdated, with many buildings clearly going up in the 70s and 80s, but Mason had a clear campus feel. With dorms, dining halls and student centers, it provided the big school feelings I'd hoped for, and they even had Dunkins, Starbucks and Chipotle all at easy access. Their academics put them in the top tier of research universities, and the only drawback for me was that 80% of their students are Virginia natives, creating a less diverse community.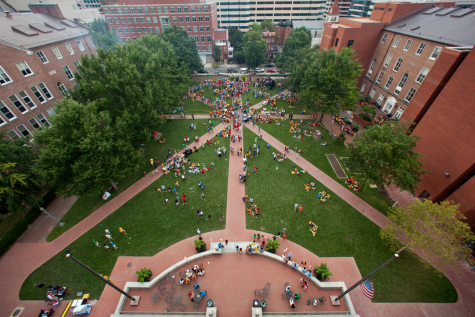 George Washington University, Washington, D.C.
George Washington was the second school I visited in D.C., and I did not expect to like the urban campus at all. I've always been set on attending a university with a big campus, a large student body, an array of clubs, and high profile sports teams, and I felt GW met most of these needs and perfectly balanced what I thought I wanted with what was functional in the heart of the city. The location of GW could not have been more perfect, and the slue of buildings felt like a campus even though they were situated throughout downtown D.C. Being in the city, GW did not have dining halls or traditional dormitories, which didn't bother me. Instead, I was fascinated at the idea of taking classes with adjunct professors that work for the federal government in buildings next door to those of the state department. At GW, I feel like class would be a real life experience each day, not a college bubble, and that amazed me.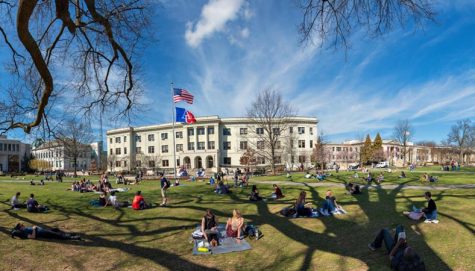 American University, Washington, D.C.
I expected American University to be a parallel to George Washington when I was planning to visit their campus, but once I got there it fell short of my expectations. I felt like American was small and lacking a diverse community. The academics at American definitely equalled GW, and American had some major perks like a subway pass for their students, true dorms and dining halls, and a greater variety of merit scholarships, but for me, it fell flat. The sense of school pride and community was lacking what I anticipated, and the campus felt empty and quiet.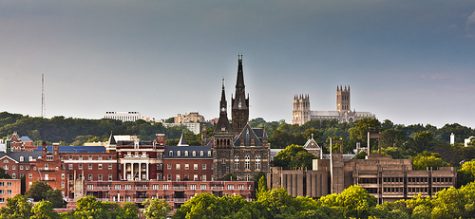 Georgetown University, Washington, D.C.
Georgetown University felt prestigious from the second I stepped on campus. Georgetown is situated at the top of a hill in a beautiful neighborhood of D.C. The accessibility to the center of the city itself was an asset to making the campus more attractive. I was underwhelmed by the student center and dormitory buildings, but the original campus buildings at the front gate of the campus were gorgeous. The academics are nothing short of Ivy level while not being in the Ivy League. I personally didn't like how rigid the academic curriculum was. As someone who is unsure of where their college education will take them, some restrictions between schools and majors felt limiting to me.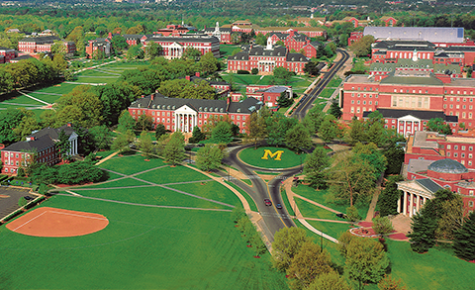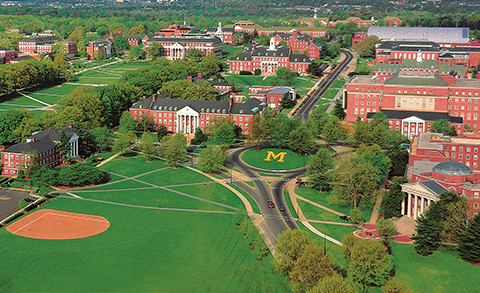 University of Maryland, College Park, M.D.
Hands down, the most beautiful campus I have ever visited. Colonial style buildings on over 5 square miles. The athletic facilities were the most astounding I've toured, with a gym up to Olympic standards but available for any student, an open air football stadium, and the greenest of baseball fields. The academics at UMD are some of the top in the country and extremely competitive, drawing students not only from Maryland but across the country. UMD offers majors in all fields too, allowing for a very diverse population of students with different interests.
All photos are taken from university websites, and the reviews given are my personal experiences. For more information on the individual schools I visited, click the school name in this article to be redirected to their admissions websites.