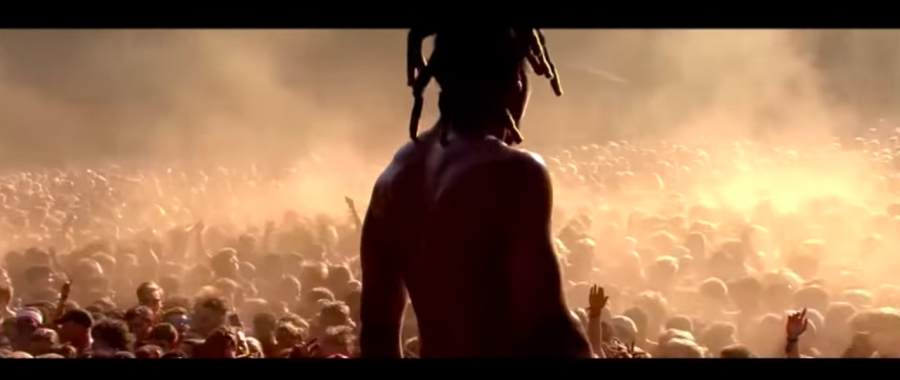 Royalty free image
Originating from Miami-Dade, Florida, a new generation of rappers have made a ruckus. One of which has shown true potential: Denzel "Zeltron" Curry.
From the meme that originally boosted him to popularity, "Ultimate", or his most recent, superb and innovative album Ta13oo, he has grown and shown variance in styles with the ability to exceed.
Now, within a week, Zeltron has made two extraordinary acts for a rapper. First, he completely killed it on the alternative-metal song "Bulls On Parade." Second, Zeltron dropped a fantastic video for the mythical "Ultimate," which even had a surprise feature from Three 6 Mafia O.G., Juicy J.
What does this all mean though? Why should he be considered an artist that matters in music?
This matters, as Curry shows the seeds of a potential hip-hop G.O.A.T. He is similar to the likes of Eminem, N.W.A, Rakim, Drake, Tech N9ne, Biggie, MF Doom or Tupac Amaru Shakur.
Alright, let's start with his largest hit, "Ultimate." This track blew up nearly a year after Curry published, due to it having, by far, one of the catchiest hooks ever in hip-hop. But, just because of the meme, where the hook would play along to someone doing something "savage," the track's actual verses are overlooked.
Specifically, the second verse, with a flow that makes a listener feel high and a rhyme scheme that beats most with 72% of the 261 syllables rhyming; that's 187 syllables within 170 words that rhyme, which is an astounding and near-mindblowing number.
Curry also just dropped the video for "Ultimate" on Feb. 20, 2019, replacing the fan-made video, and my God, it is beautiful. Based around Streetfighter, Denzel keeps even the model of the car destroyed correctly. Not to mention, Denzel has Juicy J join in and give a verse that's a 7/10.
The creativity here is a key factor for a GOAT, oh and if I forgot… the track is four years old… and he made it work.
Next up, his albums.
Ta13oo, Imperial and Nostalgic 64 are the three studio albums released by Curry. Each of these is unique from the other two: Ta13oo, with the most unique, intrinsic sound yet; Imperial, with the hard, raging aggressiveness that brought him fame; and Nostalgic 64, with an old school hip-hop vibe. Each album has shown improvement from the last, each having multiple memorable tracks.
Nostalgic 64: "Zone 3"
Imperial: "ULT" and "Gook"
Ta13oo: "Clout Cobain," "SUMO" and "SIRENS"
And this is not dogging on any other song on the albums, as they are all average or superb. Not a single track listened to gives a sense of artistic failure.
Now, moving away from his musical ability. As a manifestation of hip-hop, Denzel has proven time and time again to be someone who embodies the meaning of hip-hop: unique, real and true to themselves.
Curry has been someone who simply stands out from other rappers due to his style and being a "gook," an oddball who doesn't care what others think and is self-aware of this.
Zeltron has kept to being a true member of hip-hop by supporting other artists and staying close to home. The late XXXTenaction, Ski Mask the Slump God and Carol City, FL are all places or people Curry has been closely linked to. Keeping it real is a key trait for a G.O.A.T.
Finally, he has stayed true. He acknowledges he is a dork and thrives with it. He makes music that he loves, not caring what critics think. He splices unique and revolutionary sounds for him as an artist. He has a personality that is insanely lovable and appreciated by fellow rappers from both sides of old school and new school. He is the middle ground.
Denzel Rae Don Curry is one of three "new" artists that is a seedling GOAT.