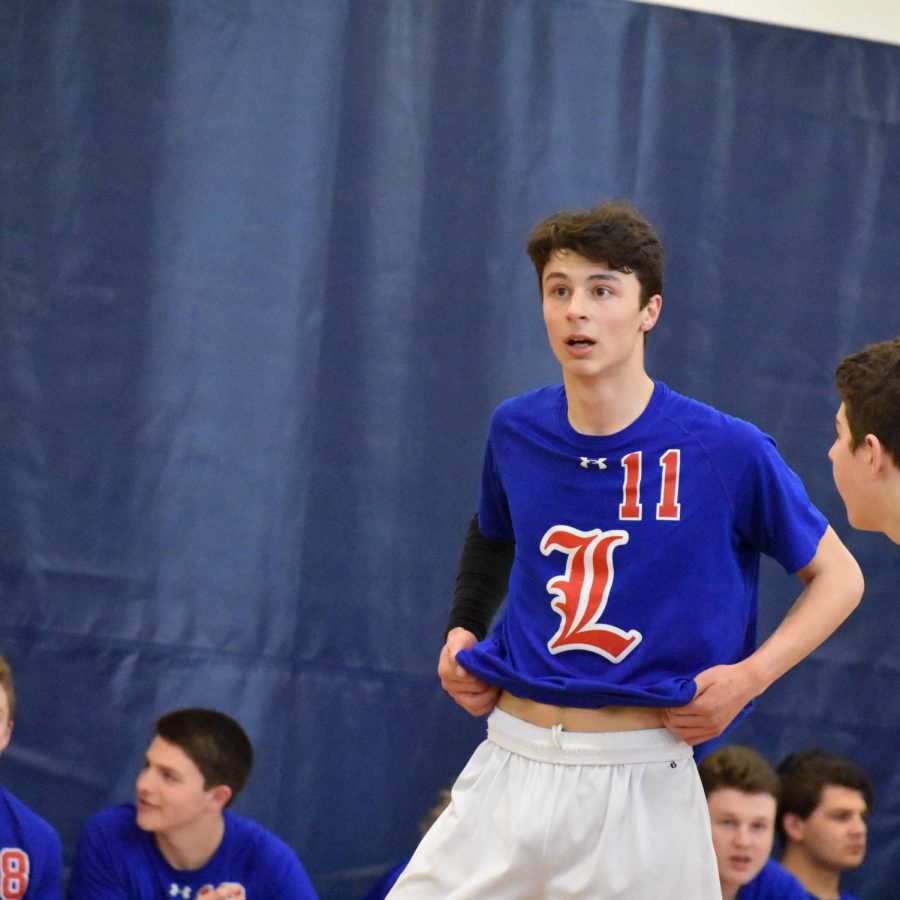 File photo.
Sitting in the stands at Lancer boys volleyball, I'm surrounded by my classmates'. . . parents. Just about the only fans there are the players' families and students from the opposing school, and let me tell you, these opponents do not usually live close.
The matches can be long and the sport might not be what you're thinking of going out for to watch a spring game, but the boys' team is worth the watch.
Yesterday vs. John Stark the boys put on a show. With a 3-2 victory, seniors James Buttafuoco and Alex Crutcher placed key hits for the Lancers, keeping every game exciting. Stellar sets from senior Pat Cohen put these two in position to make their plays.
Senior Matt Nickerson made outstanding digs for the team, keeping many volleys alive, and sophomore Aidan Galan and seniors Cam Donovan, Kyle Berard, and Jake Standifer were solid servers for the team.
Close games and comebacks kept fans on the edge of their seats, and the enthusiasm of these teammates brought the court to life no matter what the score was.
"We have a very good group of kids who have the drive to get better while still having fun," Crutcher said. "Winning as a team brings the team closer as a whole. We might be 3-8, but we have the motivation of an undefeated team."
The season started off hard for the Lancer boys, facing many losses, but their growing comradery throughout this spring has contributed to recent success for the team.
"We have the most wins in the last three years with three wins so far and a few games left," Buttafuoco said. "We are currently rolling and trying to finish the season on a good note. If we win two more games we have 'yoff chances, so that's our goal right now."
So clearly, the volleyball team has come far, not just this season but as a program overall. Many of the players agree that their team is about more than just winning. They want to have fun and be an inclusive group for athletes to be part of.
Buttafuoco says the state "sleeps on" the Lancer team, but there is potential for the team to improve in upcoming seasons.
For now though, they'd like to see more fans than just their moms in the stands, although Buttafuoco would like to shout the parents out for the "chance to show off their skills."
The boys have two remaining regular season home games. They take on Goffstown on Monday May 20 at 5:15 p.m. and play for senior night on Friday May 24 at 5:15 p.m., so get out to the gym to see this team take the court before their season comes to a close.