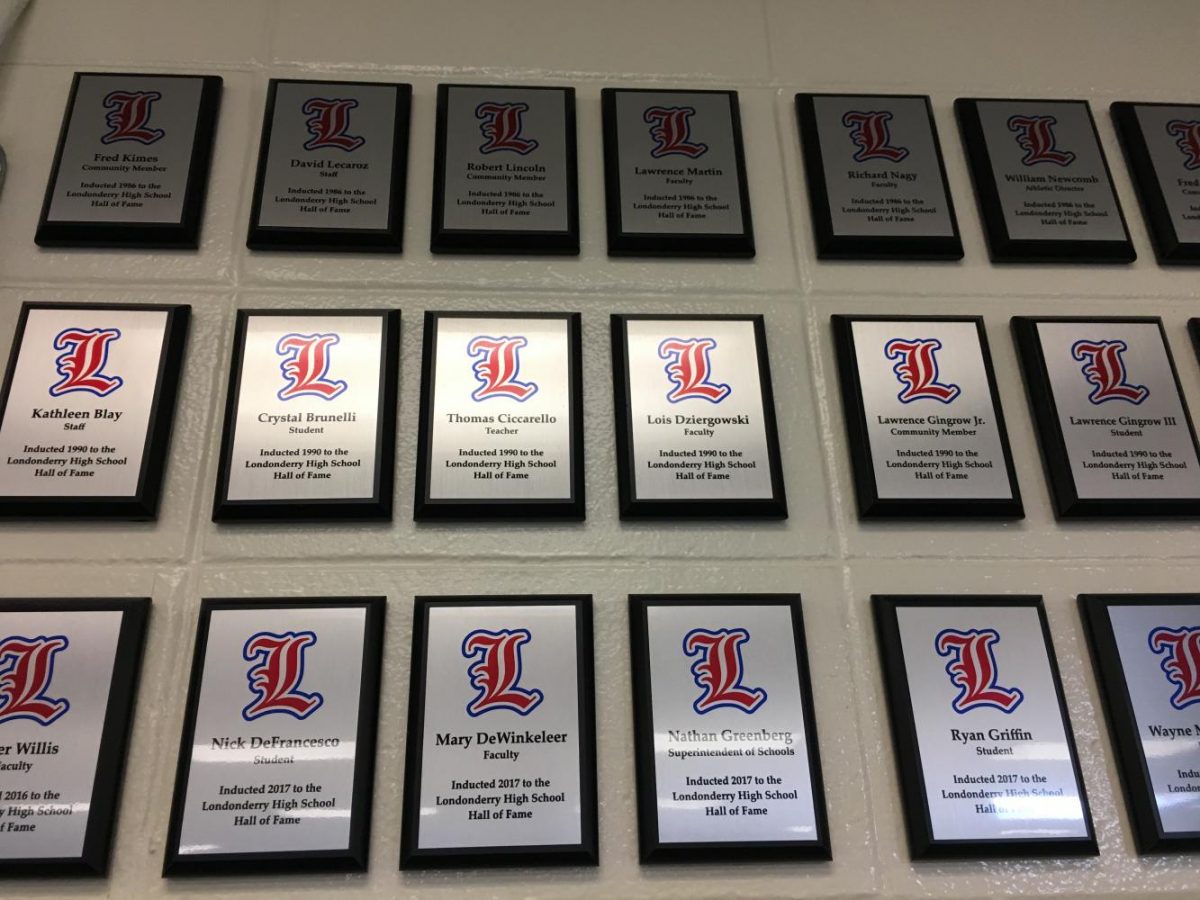 Photo by Allie Marsh
Earlier today, Mr. Parent sent out an email announcing the Hall of Fame for the Class of 2019.
This year's inductees include:
Zach Bencal, Student, Class of 2009
Dana Boyle, Student, Class of 2010
Cliff Chulada, Student, Class of 1980
Sherry Farrell, Community Member
Gerry Gulezian, Community Member
Steven Sullivan, Student, Class of 2003
Katie Lannan, Student, Class of 2008
Dr.Kim Lindley-Soucy, Faculty
Courtney MacLaren, Student, Class of 2001
Anne MacLean, Faculty
Charlie Wilton, Staff
These 11 inductees will be honored at the Hall of Fame induction banquet on Saturday, Sept. 28, 2019 in the LHS cafe at 6 pm. For ticket information, please call the high school athletic office at (603)432-6941 extension 2307.