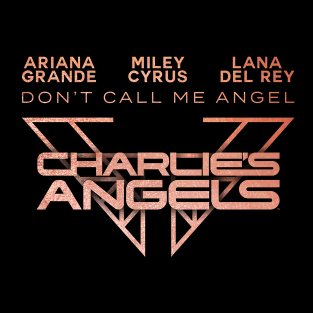 Via Spotify
Ariana Grande, Miley Cyrus, and Lana Del Rey announced their collaboration, "Don't Call Me Angel" ("DCMA"), for the upcoming Charlie's Angels movie back in June. The release of the track and its music video, however, didn't come out until Sept. 13, 2019. After months of waiting, I couldn't have been more let down and disappointed.
Three of the most influential, powerful women in the music industry came together for "DCMA," and the outcome is… an unoriginal piece of trash? Grande's name is written all over the track, from the production (which was done by Max Martin and Ilya), to the typical sound Grande has, down to the metallic keys and direct, repetitive percussion. Also, "DCMA" does NOT capture the powerful, dangerous theme of Charlie's Angels. These secret agents are a force to be reckoned with; "DCMA" is not. The structure is weak, and there's nothing intriguing about the track that separates it from anything that's been done before.
Additionally, all three women have extremely different styles that do not work together. Cyrus's aggressive, full vocals do not mesh well with Grande's lighter, sultry voice. Del Rey's verse, the bridge, sounds completely different from the rest of the track. Also, radio stations have cut the bridge out entirely, meaning Del Rey barely even leaves a mark, as the only other time she's featured is during the chorus (where you can barely even hear her impact). 
With all its flaws, it came as no surprise that "DCMA" only debuted at number 13 on the Billboard Hot 100. Typically, Grande is topping the chart, and Cryus and Del Rey have both been in the top 10 previously. With all that said, I was incredibly disappointed in "Don't Call Me Angel," and thus, I give it a 2.5 / 10.