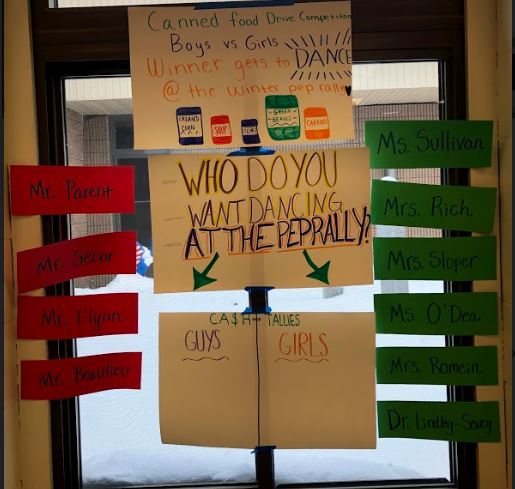 Photo by Amy Overhulser
One can, two can, who can? YOU can!
That's right. The canned food drive, hosted by the LHS Student Council, is back. All donations, including cash and canned goods, will be collected in C period classes and in the main lobby starting on Wednesday, Dec. 4, and will continue until Tuesday, Dec. 10.
Proceeds will go to the St. Jude's Parish in Londonderry.
Admin CAN dance when you donate cans.
This year, the Student Council has created a brand new competition, instead of the pizza party prize from years past. When you donate an item, you can choose to designate the canned good to either the guys or girls administration team. The admin team who wins the competition has to dance in front of the whole entire school at the winter pep rally on Friday, Dec. 20.
If you have any questions or concerns, contact Mrs. Bouchard or Mrs. Dailey.