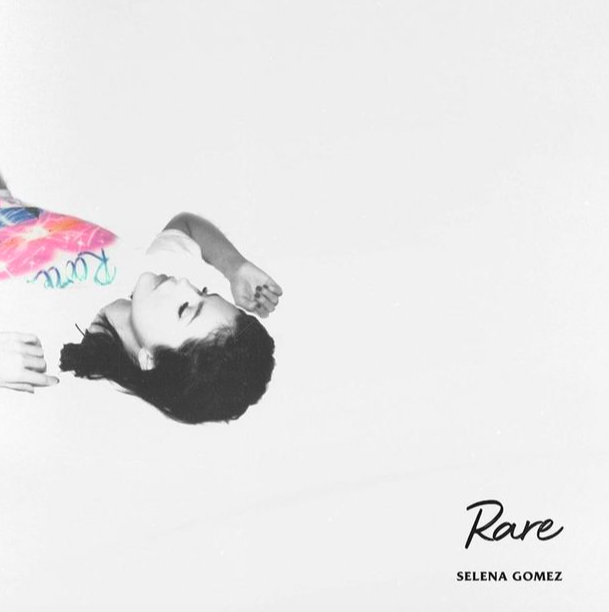 Via Spotify
Selena Gomez was an essential character of our childhood. From her stint on Barney & Friends to her Disney days, whether it was Wizards of Waverly Place or Princess Protection Program, it seems Gomez has always been a part of our lives. 
That, of course, includes her music. Gomez began as the lead in the band Selena Gomez & The Scene, which produced unforgettable jams such as "A Year Without Rain" and "Who Says." She shed "The Scene" and began making music as a solo artist in 2013. She followed her debut, Stars Dance, with Revival, which was nearly inescapable from late 2015 to early 2016. "Good For You (ft. A$AP Rocky)" and "Same Old Love" both reached fifth on the Billboard Hot 100, which was Gomez's highest chart position yet. 
Unfortunately, as her music has aged and we've grown up, it's become increasingly apparent that Gomez's music and voice are mediocre at best. Yet, "Lose You to Love Me," which was released as the lead from her third album, intrigued me.
The track is a self-loving, piano-led anthem that always gives me goosebumps. Gomez's voice packs an emotional punch as she sings, "We'd always go into it blindly / I needed to lose you to find me… I needed to hate you to love me." When "Lose You to Love Me" came out, I would sit in my car, turn up the volume, and belt it out at the top of my lungs; it's impossible not to enjoy this song. 
Subsequently, my expectations for Rare, Gomez's junior album, skyrocketed. Gomez teased that Rare would be an intimate look at her life since Revival, and I fully jumped onto the Selena Gomez bandwagon. However, I think I'm jumping back off. 
Rare is much less "Lose You to Love Me" and more "Look At Her Now," the second single Gomez dropped prior to Rare's release. "Look At Her Now" is impersonal and emotionless. The deadpanned "mm-mm-mm"s and "wow, look at her now"s aren't doing any favors to the saturated sound that seems to drag on for less than three minutes. 
In fact, Rare may only be 41 minutes, but wow, that's a long 41 minutes. At some point, the tracks begin to blend together, each lacking personality or anything of interest. I couldn't tell you the difference between "Kinda Crazy" and "Cut You Off";  they simply exist as one to me. Besides, Gomez doesn't seem to have a musical identity; she doesn't do much to separate herself from other artists. 
I'm not trying to say there aren't good songs on Rare, because there certainly are. The title track's tight bass and boxy drums lend themselves to a fresh, fun feeling as Gomez dreams about a long-lasting relationship with a partner that doesn't recognize her "rare" qualities. "Dance Again" features a dirty bass and snappy percussion that, as the title implies, makes me want to dance. "Vulnerable" is sleek and a vocal standout for Gomez. "Ring" has a cheeky charisma that matches the squeaky guitar and light clinking perfectly. Additionally, the two features on Rare were excellently chosen and executed. 
But, any other artist could sing the tracks I just spoke about. Gomez has been working on Rare since 2016, and this was all we got? Rare is disappointing and saddeningly average for what was promised to be a deep dive into her emotional life. Sure, I had high expectations, but I had full confidence that Gomez would be able to reach them. Apparently not. Rare is not extraordinary or unique, it's simply average, so it receives an average 5 / 10.