Women to watch for March 16: Amanda Venezia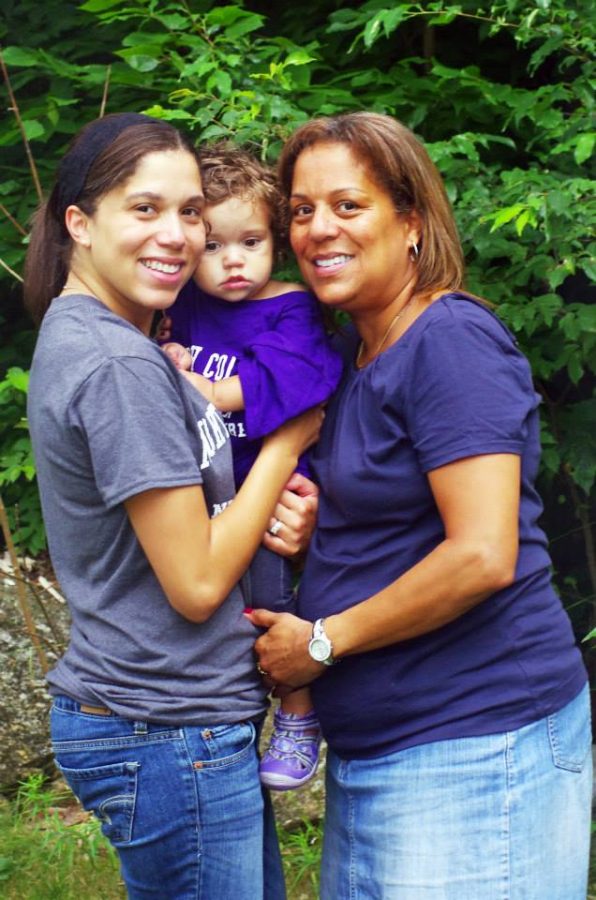 The Lancer Spirit is celebrating the women of Londonderry during the month of March in honor of Women's History Month. For each day of the month, LSO will be highlighting an inspiring woman within the Londonderry community who has demonstrated strong leadership and influential behavior.
---
Today's "Woman to Watch" is Director of Dining Services
Amanda Venezia

for her determination and always serving food with a smile.
---
Although her vending machines are a well-known attraction in the school, that's just the tip of the iceberg of Director of Dining Services Amanda Venezia's accomplishments.
After working in the restaurant business for six years, Venezia wanted to get involved with a food service program. She spent two years preparing for the Dining Director position before she was rewarded with the job.
"I got thrown right into the deep end when I started working here, and I had to create a brand new dining program," Venezia said. "I watched board meetings and went to deliberative sessions because Londonderry is one of the best places to work in the state, and I was ready to take on the challenge."
When Venezia first dove into the program, her goal was simply to 'survive.' It took her a whole day to figure out how to work the computer, but she didn't give up. She worked hard and stayed positive through her transition from working in multiple restaurants, like The Cheesecake Factory, to LHS.
"I've known her since she started here, and she's very spirited and a hard worker," co-worker Teresa Cardoso said. "When she comes up with a brilliant idea, she comes to us and asks for our opinions."
Although Venezia works in the small town of Londonderry, her ideas travel far. The New Hampshire Union Leader recently awarded Venezia with their annual 40 Under Forty awards due to the inspiration she gives other chefs.
"Nobody realizes this, but I'm not just a lunch lady," Venezia said. "I do more than stock vending machines, but I'm proud of what I do, and I love my job."
In 2019 Venezia was featured in the Food Services Director monthly newsletter as a "Rising Star," because has found a way to show not only her diligence in the school cafeteria, but her creativity too.
"Her opinions go far, and she truly changes lives with her ideas," co-worker Dawn Johnson said.
Venezia's newest objective is to feed the students of Londonderry during the latest COVID-19 outbreak. She is serving breakfast and lunch to students each day with a drive through method in front of the main entrance of the Londonderry High School. This latest endeavor was even covered by WMUR Monday night.
"As you communicate with students and families during the coming days, please encourage them to join our drive through breakfast and lunch service," Venezia said.
Since Venezia has been feeding students for five years, she has noticed that some depend on her program to get through the day.
"Have no fear, Dining Services is here!" Venezia said. "Our district is happy to offer this service to students."
When she's not feeding children, Venezia spends her free time on Facebook, giving and receiving recipes from all around the world. She also enjoys giving advice to other chefs who are looking for help.
"I believe in 'lateral mentoring'," Venezia said. "We are all equal in our career, and we can all learn new things from one another."
One of Venezia's role models is Chef Marcus Samuelsson. He inspires her to create more culturally relevant dishes and always try new things.
"I'm always experimenting with new foods, and even though the idea may sound perfect in my head, it may be totally different from reality," Venezia said.
Venezia wants everyone to know that "failure only comes when you walk away from something" and to always be prepared for anything.
"In order to accomplish all of your goals, you must have no ego and stay humble no matter what happens," Venezia said. "Plan for obstacles that could stand in your way and never give up, and the most important of all is to listen to others."
Leave a Comment
About the Writer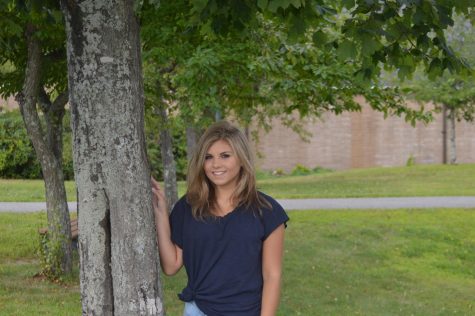 Erin Carlson, Photographer
Lover of dogs and coffee, Erin is excited to take part in the photography of The Lancer Spirit. She is one of the few editors that hasn't received a speeding ticket but is most deserving of one.