Thank you seniors: messages from the underclassmen
Dear Class of 2020,
Your time at LHS may have been cut short, but please know we are thinking of you. The underclassmen have come together to give you the recognition you all deserve. Here is a small token of our gratitude. 
The following are some of the times you have influenced our lives, and some well wishes for the future!

---
"Thank you all for being amazing people. I hope you all have successful futures and careers."
-Freshman Arianna Soucy
---
"I have become really good friends with a lot of the seniors, and they have been the best to me, especially kids from the hockey team." 
-Sophomore Mike Anstey 
---
"Many of the seniors have been role models to me by showing their school spirit. I think the biggest role they've played in my two years at LHS is showing me how to make the best of my senior year." 
-Sophomore Olivia Windisch
---
"The Class of 2020 have been role models by setting a good example for the underclassmen. Many get involved in Lancer activities, whether with clubs, sports, music, or service. It is a struggle to balance these with the challenging workload of school, but I think they have been able to show how it can be done. They have become people that the underclassmen can look up to and appreciate for the many things that they have done for this school." 
-Sophomore Cassidy Methot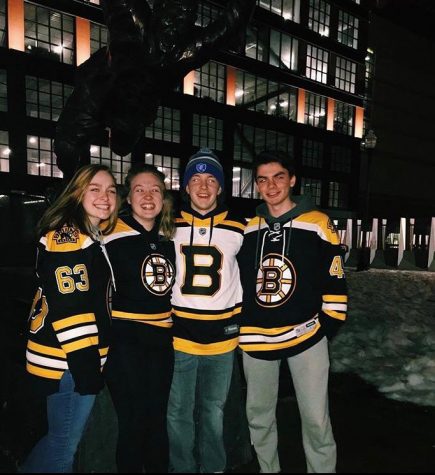 ---
"I would like to say thank you for all the things you've have done for the school and the students. I wish them the best of luck for their future. I'm sorry that this is how your journey has to come to an end, but you have already come so far to let this ruin it. Thank you and best wishes!"
-Freshman Ana Georgopoulos
---
"My sister is a senior and she's been my role model since day one and I can't wait to see the amazing things she does in college and beyond. The seniors have been great captains and teammates for the past two years. Even though we didn't get our lacrosse season this year, I will never forget the hard work, leadership, and amazing energy last season and in the pre seasons. The class of 2020 worked so hard to get to where they are now and they'll all do great things in the future." 
-Sophomore Abbie Whitley
---
"Seniors have been there to help the transition, especially field hockey seniors. They have offered me and my teammates rides to and from places and let me and some other underclassmen crash in their car during mid practice storms. They have brought me into clubs and showed me new things and different aspects of being a Lancer." 

-Freshman Olivia Colliton
---
"My sister who is a senior told me I would have to work hard if I wanted to make varsity lacrosse like she did. I am going to miss her when she's in college, but I'm going to take her comfy bed." 
-Freshman Cam Chicko
---
"The seniors have been role models for me because they showed me what life is really about. They taught me that high school is about experiences and figuring out who you are. They are all so kind and caring, especially on a sports team." 
-Sophomore Tara Wright 
---
"The seniors inspired me when seeing them in the club where you go to elementary schools and play with the kids, and interact with them. I can not wait to do that just like them." 
-Freshman Jessica Stewart 
---
"The seniors have been role models for me because one of my friends' brothers who is a senior showed me to push through and keep doing what you love, even if you have had downs when it comes to it. Even though he has gotten injured a lot, he keeps working to get back to where he was and then working even harder to get better and try to prevent getting another injury." 
-Freshman Padge Provost
---
"I hope you guys do great with whatever path you have chosen for your future. Just remember to do what you want to do and be who you want to be, and you will make it. Everyone is so proud of you guys for pushing through high school and doing all the great things you have done. Now go on and have a great rest of your life because you deserve it, you deserve to be recognized. Stay safe and make sure to be respectful to your teachers in the future." 
-Freshman Kai Wall
---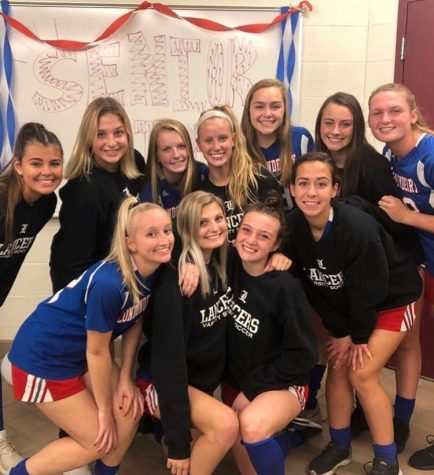 "During volleyball the seniors showed me even through the hard times that everything will be okay and to keep going. Thank you so so much! I will miss some of my best friends. They always make me laugh and can put a smile on my face. It is sad to see them go and how their year has ended but I will miss all of you!"
-Freshman Samantha Fortier
---
"This past year in my soccer season and indoor track season, the seniors were great role models to me. They were all so including and very inspiring. They are all so smart, kind, and overall great role models for me as a student athlete. In sports and in the classroom the seniors have really shown me what it's like to work hard and be successful. So many of them are great student athletes, or club leaders. I hope our class can follow in their footsteps." 
-Sophomore Retta Hatin
---
"I just want to thank the seniors for all they've brought to the school. They were always smiling and laughing in the halls and it was cool to think I'd be there in a few years. I want to wish them luck in college and their jobs. They've worked so hard these past 4 years just to get it all taken away. We will definitely miss them and it will be weird walking the halls without seeing them each day. Congratulations." 
-Sophomore Larissa Dillon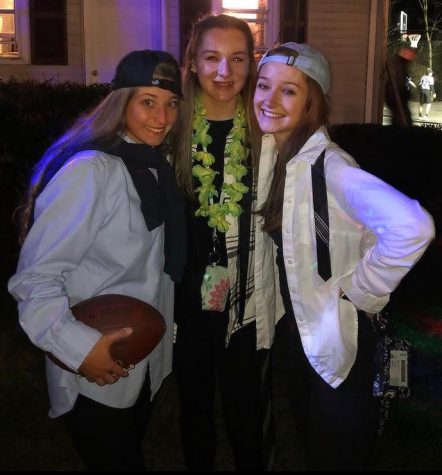 ---
"When the seniors display positive outlooks on the past, present, or future, that really inspires me and makes me desire to have a better outlook as well." 
-Freshman Catherine Brown
---
"The boys varsity basketball team wasn't doing too hot in the beginning of the season but kept fighting and didn't give up their confidence. Good luck in college and thanks to the varsity football team for winning the first Mack plaque game in a while and thanks for winning the championship too."
-Freshman Spencer Brassard
---
"Certain seniors have truly been a role model to me. They have shown me how to be a leader and inspire others." 
-Sophomore Tess Brown
---
"A senior helped me be a better Lancer when they told me that you have to live life to the fullest. You have to savor all of the memories that you have during your years in high school because it will go faster than you think." 
-Freshman Emma Arnott
---
"One time in band I was goofing around and a senior told me to stop. I thought they just wanted me to be quiet, but then they said that one day they wouldn't be around and that it would be up to me to guide the new incoming freshmen of our section." 
-Sophomore Sage Matzker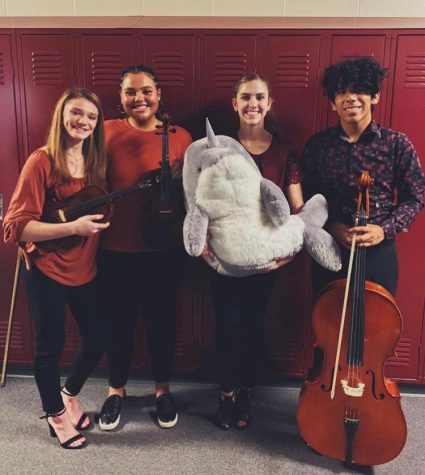 ---
"The seniors inspired me to be a better Lancer at football games this year. I was inspired by the amount of spirit and pride they had for our school and I decided that I needed to get more involved in our school before my high school experience is over." 
-Sophomore Makenna Lord 
---
"The seniors have shown me what it is really like to have school spirit and to enjoy every moment you have because it all goes by so fast. I personally know a lot of seniors that I will genuinely miss. I hope that they do well in the future and I wish them best of luck." 
-Sophomore Abby Foley 
---
"The seniors inspired me to be a better Lancer when they talked about all of the clubs and sports they were in and just inspired me to be open to anything." 
-Freshman Hannah Ruggiero
---
"The seniors have been great role models for me by showing me that I can make it through high school and that everything will all work out in the end, just like it did for them." 
-Sophomore Ashley Manor
---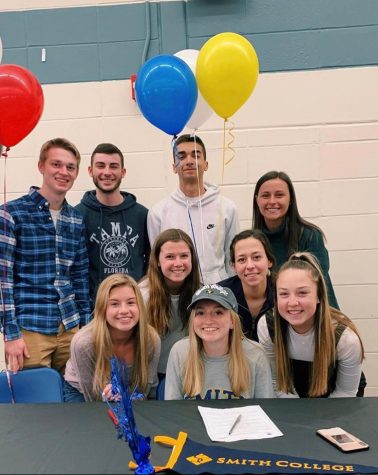 "In football the seniors really made me feel welcomed and there was a huge feeling of unity. The unity starts with leaders and our seniors were great leaders and role models. They really showed the underclassmen what it takes to win, and it starts with accountability in practice, school, and pretty much anything you do in life. I am going to miss playing with the most talented senior class of football players that this school has ever seen." 
-Sophomore Grady Daron
---
"The seniors I met in different clubs I was in this year all helped me get used to the new school and how the clubs worked, as well as giving me tips for being better at certain things like acting."
-Freshman Danielle Goodall 
---
You have truly been such wonderful role models and inspirations. From the smallest acts of kindness, to the greatest accomplishments our school has ever seen, you have shown what it means to be a Lancer. 
Sincerely,
The Classes of 2022 and 2023
View Comments(1)