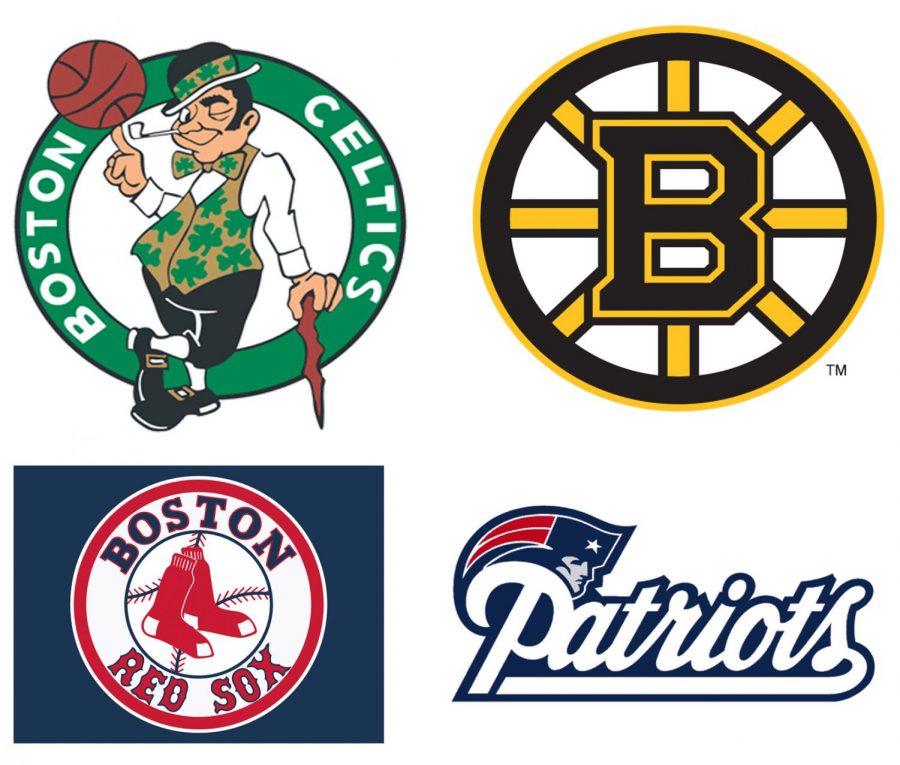 Fair use photo
Bobby Orr soaring over the ice. Carlton Fisk waving the ball fair. Larry Bird facing off against Magic Johnson. 
As students, we weren't around for these huge moments, but many people can remember them due to their impact on sports. 
During this quarantine period, sports have been completely shut down, leaving us with no new games to look forward to. Rather than sulk in a sports-less world, let's take a look back at some key moments in sports history. 
The following list includes what I think are the top 10 games (and one series) in the history of Boston sports.
Honorable Mention: Best Series 
Entire 2004 ALCS: Yankees vs. Red Sox
It's impossible to just watch one game of this series, so I start this list with one of the craziest series of sports history. 
Most people know of the Red Sox breaking their 86-year World Series drought in 2004, but this series will go down in history. 
Heading into game four of this series the Red Sox were down three games to none. It is nearly impossible to come back from a 3-1 series deficit. At 3-0 you might as well call it quits. 
This team didn't though—86 years of losing was enough. Playing against their storied rival the New York Yankees, the Red Sox did the impossible and won four straight games leading them to the World Series. 
Game 4 in particular was so important due to the huge momentum shift that began with a Dave Roberts stolen base—one of the most important stolen bases in Red Sox history. So for this reason I hyperlinked that game from this series.
#10: Game 4 of the 1970 Stanley Cup Finals: Blues at Bruins
This game is now 50 years old, and there is no available footage of the entire game, which is why it comes in at number 10. 
That is alright though, because the main image that sticks out to everyone from this series is Bobby Orr flying as he scored the series winning goal, which is what you can watch when you click on the above link. 
This image is such an integral part of Boston history that it is up there with the picture of Carlton Fisk. Bobby Orr is now forever ingrained in Boston history thanks to his heroism while playing for the Bruins. You can see his statue of this famous play right outside the TD Garden. 
#9: Game 7 of the 1984 NBA Finals: Lakers at Celtics 
In a series which featured nine future hall of famers playing, the Boston Celtics renewed their rivalry with the Los Angeles Lakers. 
Another large selling point of this game was the Larry Bird versus Magic Johnson rivalry. The Celtics held the lead for a majority of this game, but that lead was quickly cut to just three points in the final minutes. 
Though Larry Bird won MVP of the series, Cedric Maxwell's clutch performance in game seven led the Celtics to their 15th NBA championship.
#8: Game 7 of the 2011 Stanley Cup Finals: Bruins at Canucks
The most recent Stanley Cup won by the Bruins was this series in 2011. It featured players that will be forever associated with the Bruins in Patrice Bergeron and Zdeno Chara, among many others. 
It was the first finals win for the Bruins since 1972 and ended with Tim Thomas shutting out the Vancouver Canucks. Though it wasn't a nail biter like many others on this list, it is a great game to relive the success of that 2011 Boston Bruins team.
#7: Game 4 of the 2008 NBA Finals: Celtics at Lakers
This game was arguably the most important piece of winning the 2008 finals. With the series being led by the Celtics 2-1, a win would put the series almost completely out of reach for the Lakers. 
This was during the big three era of Boston, which included Paul Pierce, Kevin Garnett, and Ray Allen. The game started out as a blowout, the Lakers broke the record for highest lead after one quarter in an NBA finals game and brought that lead to 24 points in the second quarter. 
The Celtics did find a way to come back in a game that has cemented itself in the history of the Celtics and Lakers rivalry.
#6: Game 6 of the 1975 World Series: Reds at Red Sox
One of the most famous pictures in Boston history is Carlton Fisk waving his home run ball fair in this game against "The Big Red Machine." Cincinnati Reds. 
Though the series ended with Cincinnati hoisting the trophy, game six was one of the best games played in Red Sox history. If the Sox managed to win this series, this would definitely be in the top five. 
The game was tied at six apiece in the twelfth inning before Fisk came up to the plate. His clutch homer off the left field foul pole extended this series to a deciding seventh game at Fenway Park. 
Though the Sox didn't win the series, pictures of Fisk flailing his arms hang in homes across New England.
#5: Game 5 of the 1976 NBA Finals: Suns at Celtics 
Widely regarded as one of the best NBA games of all time, this matchup had it all, a triple overtime, seven hall of famers playing, an all out brawl, and multiple last second shots. 
This game was back and forth throughout and needs to be watched by not just Boston sports fans but all sports fans. It is without a doubt the best finish to any game played in NBA history. 
There was controversy throughout the game, however, and it ended with a Boston Celtics win led by Jo Jo White's 33 points and 9 assists.
#4: Super Bowl XXXVI: Rams vs. Patriots 
This is not the recent 13-3 Super Bowl which featured very little offense, but the beginning of the Patriots dynasty. 
This was a much different time in New England history. This was when the most recent Boston championship was the 1986 Celtics. The Patriots weren't despised, for they were the underdogs facing "The Greatest Show on Turf," the St. Louis Rams. 
Tom Brady wasn't the Greatest Of All Time. Rather, he was a fan favorite: Drew Bledsoe's sixth- round backup quarterback out of Michigan. 
This Patriots team got called out of the tunnel in this game as a team, instead of the announcers naming each player. They did this because of the 911 attacks and wanted everyone to know, we are all Patriots. 
This is when Boston became "Title Town" again, and years of mediocrity came to a close. It is a necessary game to watch due to the improbability of them winning it and seeing where it has brought the New England Patriots franchise.
#3: Super Bowl XLIX: Seahawks vs. Patriots 
This Super Bowl is remembered by one crucial Seahawks mistake in the closing minute of this game, but many forget how hard fought and close it was leading up to this play. 
In the two weeks before this contest, the Patriots were accused of deflating footballs in the AFC championship game against the Indianapolis Colts. With all the media around that as well as covering the Super Bowl, this game was shaping up to be a classic. 
It featured the greatest dynasty in football against the reigning "Legion of Boom." This was the nickname of the star studded Seattle Seahawks defense, which featured Richard Sherman, Bobby Wagner, and Earl Thomas among many others. 
With the Patriots down 24-14 they would need to tie the then largest comeback in Super Bowl history. 
Sound familiar? 
It is not the comeback that made this game so infamous, but a pass call on the one yard line by Pete Carroll. That is the day when Malcolm Butler entered New England lore forever.
#2: Game 4 of the 2004 World Series: Red Sox at Cardinals 
Maybe not for us, but for our parents and their parents, watching the Red Sox finally win a World Series meant everything. 
It was history right before their eyes. Years of losing seemed irrelevant. All of the Boston heroes like Ted Williams, Carl Yastrzemski, and Tony Conigliaro; this was for them. It was just pure joy across New England and this began a new era for the Boston Red Sox.
#1: Super Bowl LI: Falcons vs. Patriots 
This game is still in recent memory of all sports fans. Not only was it a good game to watch as a Patriots fan, it was one of the best Super Bowls ever played. 
For the first time in NFL history, a Super Bowl went into overtime, but it was how the teams got there that made this an instant classic. 
The Patriots' win probability in the 3rd quarter was down below one percent when they were down 28-3. The variable that the win probability did not take into account was Tom Brady. 
With excellent plays from him and a near impossible catch from Julien Edelman, the Patriots managed to break their own record for largest comeback in a Super Bowl. 
If people did not believe Tom Brady was the greatest player in NFL history after this game, they never will.