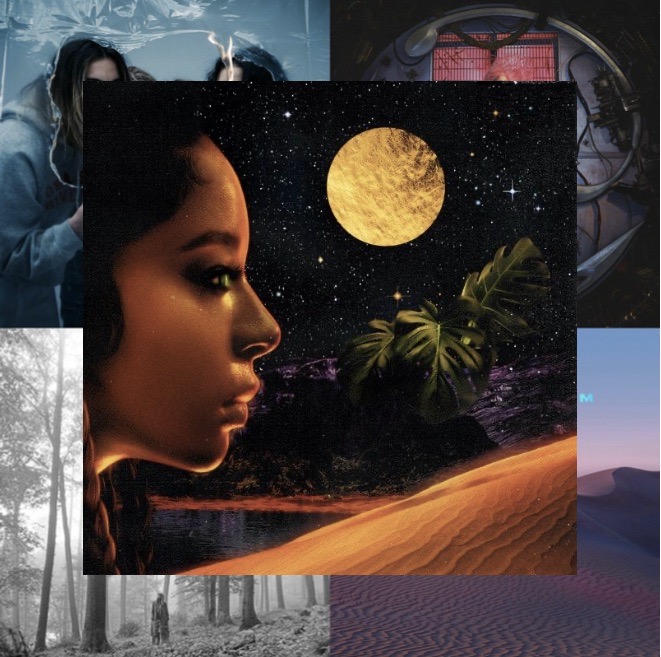 All images were obtained via the artists' Spotify.
2020 may be a terrible year, but the same simply cannot be said about the music that's been released so far. New music is a great distraction from the COVID craziness that has consumed 2020, so over the course of the next five days, I will be reviewing my top five favorite albums from this summer in a countdown from number five (the "worst" of the group) to number one (the album of the summer). All of the music included in this five-part series was released from May 29, 2020, to Aug. 28, 2020, and this is part three.
#3) JAGUAR – Victoria Monét
Victoria Monét is best known for her songwriting for other artists, most specifically for Ariana Grande, but it's time for that to change—for Monét's own music to take the spotlight it deserves.
JAGUAR, Monét's debut album, is truly a masterpiece. The production, the writing, the sound—it's rich and full of life and organic, which has quickly (and completely unexpectedly) made this one of my favorite projects of the year. 
Even with the songs I don't enjoy as much, I admire Monét's ability to effectively communicate tone, create flow, and overall, keep the listener's attention through the entire song. For example, though "Moment," to me, sounds like it belongs in a low-budget Lifetime movie, the glossy strings and mature feel aren't easy to forget, which is why I keep coming back to this record.
"Experience," with Khalid and SG Lewis, is a disco experience (pun fully intended). Monét and Khalid's voices are silky smooth together and pleasing to the ear, and combined with the shiny rings of guitar and snappy percussion, this groovy track lingers in the best way possible. The title track, "Jaguar," baits you with lullaby-esque chiming strings and dreamy, layered vocals before it quickly transitions to making me feel like I'm at a party on the beach during sunset, bonfire ablaze and dancing with a stranger. 
Additionally, "A** Like That" is mesmerizing. The easygoing hi-hats, layered vocals, and crooning horns create this magical atmosphere that literally makes me want to cry? Which, I'll admit, is a tad ironic for a song that begins with, "Met him about two months ago / Said his name was gym / And that he'd make me better than before." However, "A** Like That" is not to be disregarded just because it's a workout song (though it's an unusual one, due to its slow tempo). Rather, it should be praised for its open discussion of fitness, body positivity, beauty standards, and how women can find power and freedom in their bodies. 
JAGUAR, as a whole, is a very feminist album, with Monét exploring how to find power in desire and sexuality. On "Dive," for example, Monét implores, "If you like swimming under the sea / Then dive." 
Monét has stated that JAGUAR is actually a three-part album, and this is only the first installment. With how good this set of nine songs was, I don't think I'll be prepared for what's to come.
8.5 / 10
Listen to JAGUAR below!