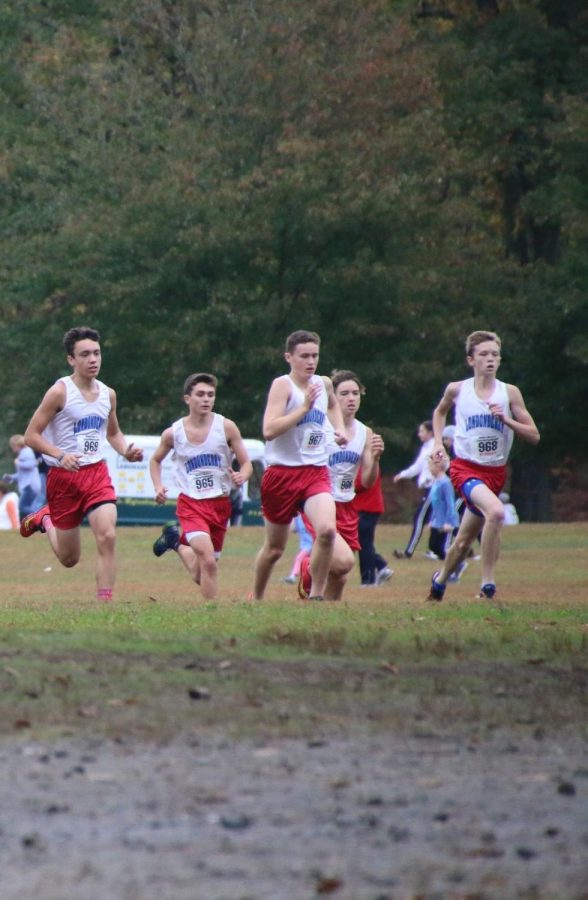 Runner's Alley
Senior cross country runner Matt Griffin said he and his teammates have high expectations for the outcome of their Mack Plaque race against Pinkerton this Saturday, Sept. 26.
"We have a strong top eight runners that will push each other day in and day out," Griffin said, "so it isn't a stretch to set our goal to win every meet we compete in, including the Division 1 meet."
The boys have spent their summer preparing for this season despite the uncertainty leading into the fall regarding COVID. 
"Our strengths are definitely our depth, as many runners have trained all summers and are surpassing expectations," Griffin said, "and our work ethic."
Each day is spent working towards the common goal of supporting each other as a team. 
"I don't think anyone comes to practice without the intention to get better," Griffin said. "I believe we will win."