Girl's volleyball takes the win during Mack Plaque game after 10 year drought
After 10 years of defeat Girls volleyball beat Pinkerton 3-1 during the intense Mack Plaque game that took place Monday, Sept 21.
Senior Sarah Joe served the winning point leading to Londonderry's first Mack Plaque volleyball win since 2010.
"Londonderry hasn't beat PA in 10 years and it being my senior year was amazing," Joe said. "I think this was a great way to start off our season, and was definitely a confidence boost for our team."
All around the girls have strengths in each aspect of the game.
"We are a super consistent team," Joe said. "Our defense and serve receive this year is the best it has ever been. Our serves and offensive attacks are also some of our greatest aspects."
The girls had a strong sense of confidence going into the game.
"I talked to my other teammates before our game Monday and we all felt super confident," Joe said. "In the past, we have been hopeful for a win, but we knew we had a really good chance of winning this year."
The morale from the game built a foundation for the girls to build off of during this season.
"This win was huge for all of us and I think the momentum of this win will help us succeed throughout the season," Joe said.
Leave a Comment
About the Writer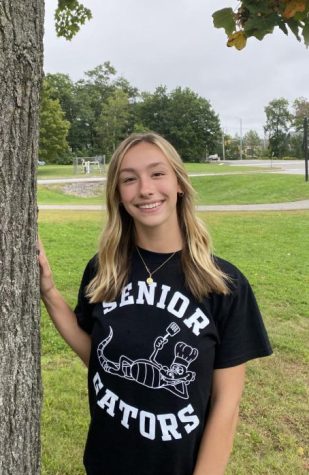 Olivia Windisch, Sports Chief
Olivia has been on staff with The Lancer Spirit for three years. Olivia is a huge sports girl; when she isn't on the field, court, or track with the Unified family, she spends her time cheering on Lancer Nation. Olivia is also involved in many clubs at LHS and enjoys spending her time volunteering. If there was an award for loudest fan... Olivia would win it.