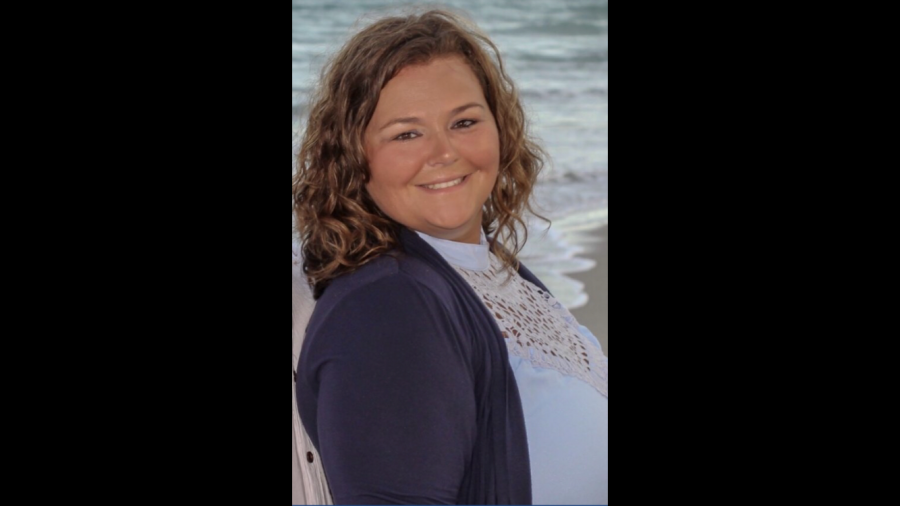 Photo courtesy of Mrs. Loeffler
Lancer Nation is excited to welcome speech language pathologist Mrs. Loeffler to the community. 
With this year being her first teaching, Mrs. Loeffler is looking forward to working with the Londonderry student body.
"I wanted to come to LHS because I was looking to expand my experiences to young adults," Loeffler said. "I have been working with older adults for the last seven years."
Mrs. Loeffler is excited to embrace her new position and help her students. Despite the differences in the operation of the school this year, she knows how to best adjust to this strange environment. 
"I hope to add to what has already been taught by being myself and listening to what the students need," Loeffler said.
Before becoming a speech language pathologist, or SLP, Mrs. Loeffler actually worked as an environmental scientist.
"While I was in undergrad I worked at a collaborative school as a one-to-one aide for a student with Autism and loved working there, however I was already 3/4 through my undergrad and decided to finish that," Loeffler said. "After working as an emergency responder for the Environmental Protection Agency for five years I decided to go back to school to become an SLP."
Outside of the classroom, Mrs. Loeffler enjoys spending time with her loved ones. 
"I have two little boys who keep me very busy," Loeffler said. "Between soccer games, flag football and family events, we have almost no time left." 
Despite the challenges that this year will undoubtedly pose, Mrs. Loeffler urges her students to look toward the bright side. While there will certainly be obstacles, she is sure that her students will learn all that they need to succeed.
"I always say that being positive is best," Loeffler said. "I especially like this quote from Walt Disney! 'I always like to look on the optimistic side of life, but I am realistic enough to know that life is a complex matter' — Walt Disney."