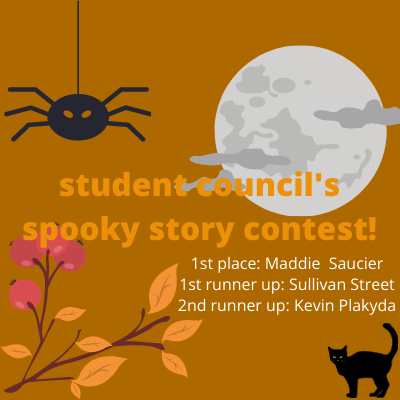 design by Audrey DeAngelis
The winners are here! 
Student Council kicked off their start of monthly challenges with a two-sentence horror story contest. Here are the top three submissions, but a huge thank you to everyone who entered their stories! 
Winner – Madi Saucier
I got out and thanked the Uber driver for driving me home. Then I realized I never told him my address.
1st runner up – Sullivan Street
Covid canceled Christmas. Santa ain't comin'.
2nd runner up – Kevin Plakyda
Floral Transmogrification: roses are blue, violets are red….. BOO!
Make sure to keep checking the Stuco bulletin board in the east 100s hallway to get information on their new contest every month!