Big Time Ranking: Big Time Rush's 11 greatest hits
On this date, exactly 11 years ago on Nov. 28, 2009, Big Time Rush (the TV show) premiered to an audience of 3.6 million viewers. The hour-long pilot episode, "Big Time Audition," served as a preview of the series, which officially debuted in Jan. of 2010. However, Nov. 28 is regarded as the anniversary of the creation of Big Time Rush (BTR), the band. To celebrate the group's 11th birthday, I'll be counting down my top 11 songs by BTR. 
---
Honorable Mentions: "Til I Forget About You," "All Over Again," "We Are" and "Like Nobody's Around."
#11) "Oh Yeah"
From the dry synths and crisp percussion to the blazing guitar and confident vocals, "Oh Yeah" is groovy, and the whimsical bridge is easily the best of BTR's entire discography. While the lyrics are… simplistic, to put it nicely, they make the track memorable and catchy—to the point where, as I'm trying to fall asleep, the echoing, "Oh yeah, oh yeahs" play on a loop in my brain. But really, I wouldn't want to be sleep-deprived for any other song. 
#10) "Big Time Rush"
If I had to pick one song to represent my childhood, this track (which was the theme song for the TV show) would be the obvious choice. The bouncy, joyous piano, funky synths and contrasting, gritty guitar instantly bring me back to the nights I spent on the couch with my younger brother, watching each new episode of the show as it aired for the first time. Nothing was more bonding for Jack and I than singing, dancing and, finally, striking a back-to-back pose along to the, "Go and shake it up! Whatchu got to lose? / Go and make your luck with the life you choose / If you want it all, lay it on the line / It's the only life you got, so you gotta live it big time." 
#9) "Paralyzed"
"Paralyzed" is tightly-composed, and that was an intentional move; the fresh beat and bleak guitar feel restricted, like someone would when they're frozen in place… it's genius. What brings life to this track are the energetic and experimental vocals; the intentional stuttering and frenzied feel is not only relatable, as the boys sing about feeling paralyzed around a crush, but it adds a touch of realism and makes the song more appealing. I have to say, it's a disgrace that "Paralyzed" isn't on Spotify. 
#8) "Any Kind of Guy"
Okay, I'll admit it, the message on "Any Kind of Guy" is awful. You shouldn't have to change yourself to catch someone's attention or to appeal to them; if they don't like you for who you are, then they're not worth your time. However, that doesn't change the fact that I love and will always passionately sing along to this song anytime it comes on shuffle. The vocal delivery, the electrifying post-chorus, James's high note, the  and let's not forget about Kendall's "Bring it back"? Perfection, all of it. 
#7) "Count on You (feat. Jordin Sparks)"
In direct contrast to "Any Kind of Guy," "Count on You" is a beautifully-written song about first love and the fear that can come along with it. There's an admirable naivete to the lyrics, which aren't grandiose or descriptive but are, instead, earnest and uncomplicated in a wearing-your-heart-on-your-sleeve kind of way. What really puts this track over the top, however, is the eloquent, heartfelt vocal performance. Jordin and James have incredible chemistry, the harmonies are wonderful, the call-and-response between Jordin and the boys brilliantly paints a picture—I could go on. Everything about "Count on You" is simply divine.
#6) "Halfway There"
As a kid, "Halfway There" was my favorite BTR song, and honestly, I can see why seven-year-old me loved it. There's an intensity and moodiness to the dark, synthetic bass that carries the airy guitar and determined vocals, making this track feel as motivational and encouraging as its lyrics. Logan sings, "We take what comes, and we keep on going / Leaning on each other's shoulders / Then we turn around / And see we've come so far somehow," which is a good lesson, for both 7-year-old and 17-year-old me.  
#5) "No Idea"
In one word, I'd describe "No Idea" as sharp. The comically loud, buzzing piano and hard-hitting drums desperately needed the twinkling, sanguine guitar in the chorus to make this track less harsh on the ears (which I say lovingly). Originally written by All Time Low, "No Idea" is BTR's take on the same song—and I'd say they did it better. Despite how aggravating the instrumental can get upon multiple listens, this track is a true demonstration of the vocal prowess BTR attains. Like, at any moment, just assume that I'm thinking about the live version of "No Idea," with special attention to Kendall's vocals in the final chorus, because what BTR showcases on this track is incredible. 
#4) "Worldwide"
If you're familiar with BTR even a little bit, you knew this list would be incomplete without the most iconic, memorable BTR song: "Worldwide." As soon as I hear those first few piano notes, I can just picture the airport scene/music video: the white outfits, the slow-mo shots of Jo (Kendall's girlfriend, moving to New Zealand for work) walking to her flight, the choreography—all forever imprinted in my mind. The emotional, detailed array of vocals on "Worldwide" gives each member a moment to shine; though James carries a majority of the song, Logan and Carlos' parts are, arguably, the most famous bits of the track, and Kendall's distinctive lack of lines promotes the storyline (of a heartbroken boyfriend) created in the music video and TV show. And, as a whole, "Worldwide" is unforgettable.
#3) "Show Me"
If BTR were to make a comeback in the future, this is the sound I want to hear from them. "Show Me" is, undoubtedly, BTR's most mature song, both in the music and the lyrics. The production is sophisticated and darker-sounding than BTR's usual sound, from the complex percussion to the unusual (but good) vocal mixing and patterns. The writing is abnormal for the group due to its more suggestive nature, but it's subtle, tasteful and something I would absolutely love to see more of. 
#2) "Time of Our Life"
"Time of Our Life" is criminally good. The chorus is a thrill, as the boys exclaim, "Hey! / It feels right, girl, just give me a sign / We're gonna party all night / Have the time of our life," and they're not wrong—this song is such a blast. The playful vocals and jubilant guitar are vivacious and high-spirited; it's impossible to not dance along. When I'm having a bad day, I know exactly what I'll be listening to when I need a mood booster.  
#1) "Boyfriend"
It was difficult deciding which would be first between "Time of Our Life" and "Boyfriend," but I ended up choosing the latter because it's well-done, shameless boy-band bubblegum pop, akin to One Direction's "What Makes You Beautiful" or the Backstreet Boys's "I Want It That Way." There's a reason these songs are so popular—they're fun, infectious, memorable songs that you can pull out on karaoke night, and all of your friends will join in as you sing, "I heard that / You're looking for a boyfriend, I see that / Give me time, you know I'm gonna be there / Don't be scared to come put your trust in me / Can't you see that all I really wanna be / Is your boyfriend." 
Overall, "Boyfriend" is a timeless bop that I will always jam to, and when BTR go on a reunion tour in the future, rest assured that I would pack up my life and follow them around the world so I have the opportunity to hear and sing along to this song, along with the rest of their discography, every night. 
---
Honestly, this was a really difficult list to put together and down on paper. Not only did I struggle to pick which eleven songs I considered their best, but when actually writing this article, I kept pausing to jam out to whatever song I was in the process of describing. BTR's catalogue truly is a gold mine of fun, easy-on-the-ears songs that will never fail to get me out of my seat and in a good mood. Yeah, the writing isn't the most eloquent, and the saturated production is a little jarring and dated, but I love it for those flaws; music doesn't need to be beautifully-written and composed, you just have to like it. With that said, happy 11th birthday to Big Time Rush! Hopefully a reunion tour will be coming once COVID-19 settles down, and as I promised, I will be in the crowd. 
Listen to these songs below!
View Comments (3)
About the Contributor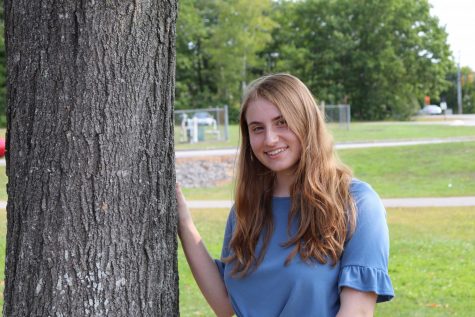 Anna Drabik, Executive Arts and Entertainment Editor
A frequent concert-goer and a nervous wreck (some of the time), Anna is looking forward to continuing to write music and concert reviews this year for The Lancer Spirit. She also enjoys working out, sleeping, and watching Jane the Virgin, her favorite TV show, on Netflix.