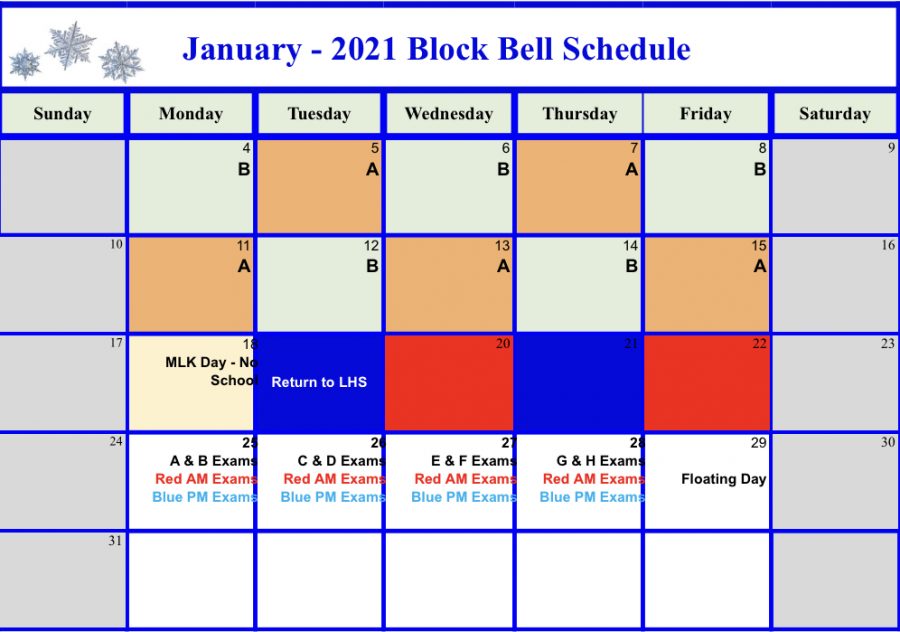 Photo by Mr. Parent
LHS principal Mr. Parent recently released the changes made to the hybrid schedule upon returning to in-person school regarding red and blue days.
On Tuesday, Jan. 19 the hybrid schedule will begin for blue day students (Houses 3 and 4).
The rest of the week will alternate, meaning red day students will go back on Wednesday, Jan. 20, and blue day students once again on Thursday, January 21st.