Ranking Rosé's performance outfits: Part Two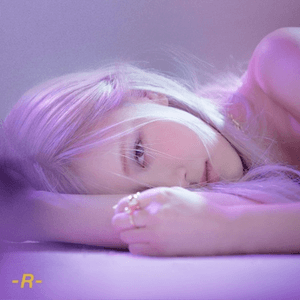 Fashion has always been ingrained in K-pop girl group BLACKPINK's reputation. With the girls being ambassadors for several luxury brands and even the outfits they wear to the airport being carefully curated, BLACKPINK has ensured that their music and their styling always go hand-in-hand. 
With each comeback from the group, I eagerly await their Instagram posts and music show stages. With the added visual aids of choreography, facial expressions, and most importantly, the styling, I feel as if I can truly understand the meaning behind the concept and the music. 
Rosé—main vocalist and lead dancer of the group—finally made her debut as solo artist with "On The Ground" and "Gone" back in March. Though Rosé has never been one of the BLACKPINK members I've looked to for fashion inspiration, I was excitedly anticipating what she and her team would come up with for her performances this era, especially considering how involved Rosé was in every step of the creative process for her solo debut.
Now, with her promotions all wrapped up at the beginning of April, I've decided to rank and review each of Rosé's stage outfits, from worst to best. This article is split into two parts, with the first discussing the bottom six outfits, and the second, the top six outfits. This is part two.
Before I get started, a quick disclaimer: I'm not a fashion expert by any means, and I know that fashion is 100% subjective. These rankings are solely my opinion, and they are based purely upon the outfits and how much I like each of them—or, in some cases, dislike them…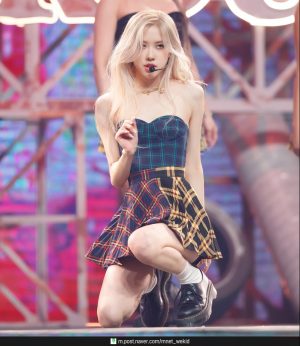 I love the grunge influence on this particular outfit, with the contrasting plaid patterns and Doc Martens. The corset top complements Rosé's figure nicely, and the white socks and gold necklace feel distinctly Rosé.
Yet, I feel like this outfit is missing something, especially in the top area. The addition of an arm warmer top (akin to this), a cardigan, a layered t-shirt, or even some extra jewelry could have removed blank space and added the visual interest needed to truly complete the look. While I really like this outfit, and it certainly fits the concept, it also feels half-baked and incomparable to the excellent top five.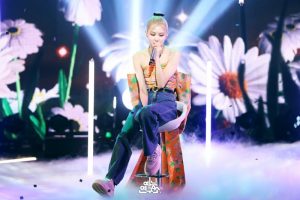 Now this is the epitome of the concept I've been talking about this entire time. 
Ornate and made of satin, the bandeau top is eye-catching, with its vivacious tangerine color and impossible-to-miss bow that ties the top (and the look, as a whole) together. The baggy jeans and chunky Air Force 1s, however, bring the look back down to Earth and give it a relaxed charm. The small details, such as the matching gold belt buckle and layered necklace, show that every piece of this outfit was deliberately picked to represent Rosé and the concept.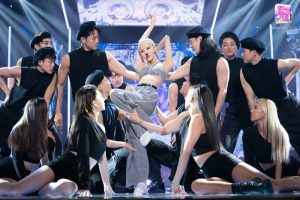 Serving business-woman-but-make-it-trendy vibes, I can't get enough of this look. The diamond-encrusted piping delicately links the top and bottom of this two-piece set together, while the ebb and flow of the cut (tight top vs. loose pants) keeps the drab pattern exciting. Adding in Rosé's braided ponytail and sneakers, this is a sophisticated but fun outfit that I hope to see more of in the future from Rosé's stylists.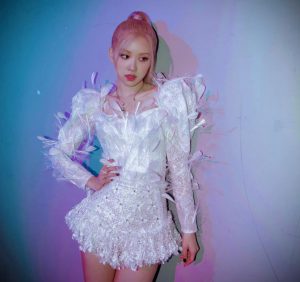 The more time I spend looking at this outfit, the more I fall in love with it, picking up on new details with each glance over. From the protruding feathers and sparkly tassels to contrasting flower patterns between the body and the arms of the romper, it's clear that every facet of this outfit was intentional.
Additionally, the square neckline, puffy shoulders, and hourglass cut only further highlight and emphasize Rosé's beauty by hugging her in all the right places. 
Based on the intricacy and multi-patterned design, this romper was clearly custom-made for Rosé, and whoever created it did a wonderful job.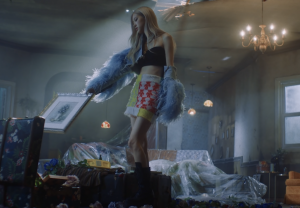 On paper, this outfit sounds like a disaster. A multicolored sweater skirt paired with a strapless black bralette and a furry, light wash jean jacket? Sounds a lot like a dangerous combination of clashing textures and bright colors just waiting to hurt your eyes.
But, it works. 
Actually, it more than works; this outfit is picking up double shifts and earning paychecks like nobody's business. As much as I love this outfit, however, there's still one more left…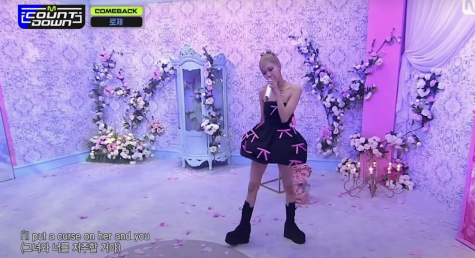 Of course it's just my luck that there are no HD photos for the outfit I love the most. No, I'm not kidding; all you get is this measly screenshot. Yes, I am upset too.
This look is simply exquisite, and I'm saddened that I—nae, we—cannot experience it in 4K, up-close-and-personal quality. This will not stop me, however, from thoroughly explaining what makes this outfit incredible.
The mini hoop dress is an excellent modern take on a classic style. The pink bows, effortlessly reincorporated in Rosé's hair, are delicate and a wonderful juxtaposition to the darkness of the wedged boots and the dress, itself. Best of all, Rosé looks like a miserable princess, perfectly matching the concept; all that I would add, if this were a music video or photoshoot, would be some dried mascara tears (but I understand that would be uncomfortable for a performance). 
I could go on, but I'll spare you; I've already talked so much.
---
Because of the vital role fashion plays in the K-pop world, it's always fun to take a good, hard look at an artist's styling for each era to see if it matches the concept, how it relates to the music, and most importantly, if it was actually good.
BLACKPINK's styling, as a group, has always been hit-or-miss for me, and Rosé's solo debut is no exception. Yet, as it often goes for BLACKPINK (and now Rosé too), the good outfits are good, and with each era, BLACKPINK's styling seems to be improving bit-by-bit. 
I'm excited to see what is up next for the girls, both as to their music and their styling.
Leave a Comment
About the Contributor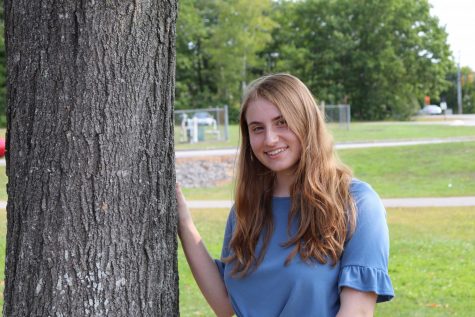 Anna Drabik, Executive Arts and Entertainment Editor
A frequent concert-goer and a nervous wreck (some of the time), Anna is looking forward to continuing to write music and concert reviews this year for The Lancer Spirit. She also enjoys working out, sleeping, and watching Jane the Virgin, her favorite TV show, on Netflix.