Mom brings her beauty knowledge to others
Melissa Quinones decides to share her knowledge of makeup and beauty with followers on Instagram.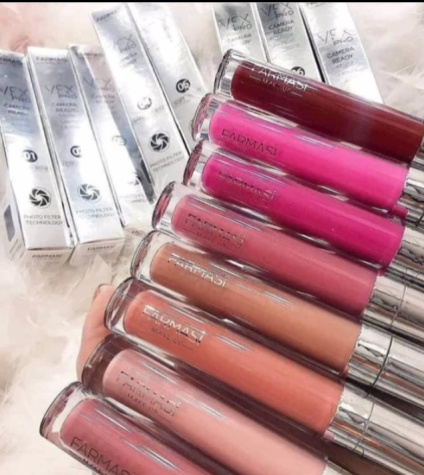 Londonderry resident Melissa Quinones knows beauty, and now she wants to share this knowledge with others.
Quinones has recently begun pursuing her dream job of becoming a beauty influencer, so she has gotten many beauty products to experiment with.
"It's like playing with kids' toys for fun, except I do this as a job," Quinones said.
Quinones loves to use all sorts of makeup from lipstick to primer to really bring out her inner self and show what pretty really is.
"Each shade tells a different story and a bigger picture, that's the greatness in it," Quinones said.
---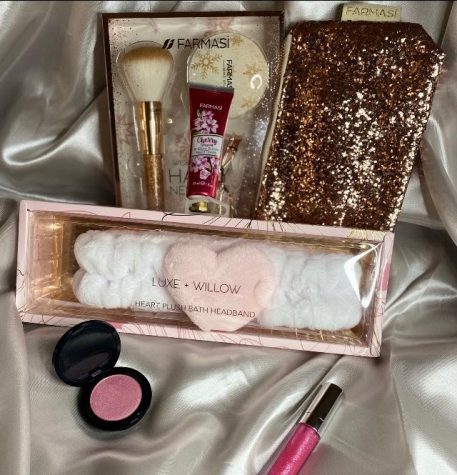 Many expensive sets of makeup are used by Quinones to perfect her look for her audience. Just one set can range up to $100 and sometimes even more than that. Although, it is all worth it as Quinones impresses many in doing what she loves.
"Makeup can get pricey, but as long as I use it well, it's worth the commitment," Quinones said.
Quinones makes the ultimate sacrifice to do her dream work but thinks soon it will all pay off.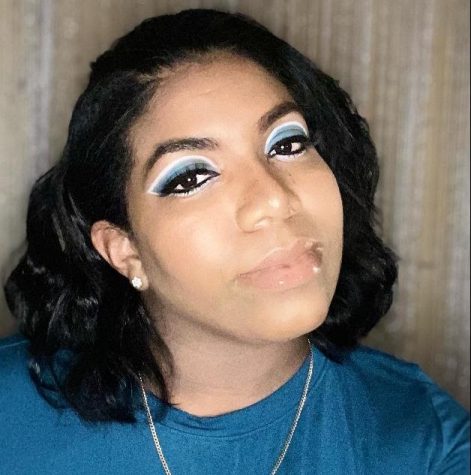 ---
Mother, bus driver, and beauty influencer Melissa Quinones uses her spare time to share with the public her many skills in facial cosmetics.
"I always try to do something nobody else has done and look like a queen!" Quinones said.
Quinones tries her best to show the world what she is made of through her own way of relieving stress. As she makes her way through the learning process of the art, she makes an impact on her children, viewers, and family members.
"I hope one day I can inspire somebody to pursue their own dreams and hobbies," Quinones said.
---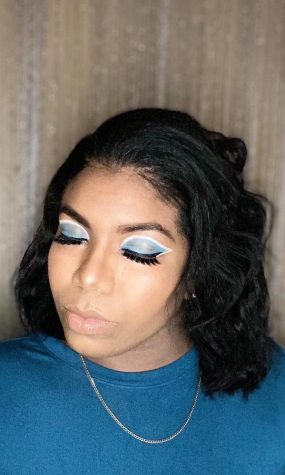 Quinones matches her blue eye shadow with the color of her shirt to bring balance to her makeup. This technique she uses to attract beauty instead of being non-interested.
"I usually incorporate my outfits in my makeup; it's an old and good habit," Quinones said.
Making outfits is one of Quinones's less time-consuming hobbies that she likes to innovate with her art to make herself look more as a model.
"I've looked up to many females growing up and strived to be as gorgeous as they were," Quinones said.
---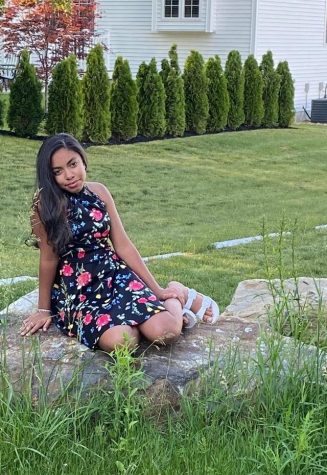 One of the many people Quinones has influenced in the form of makeup is her daughter Alani Espinal.
Espinal has been doing her own makeup ever since she was taught by her mother Quinones. This led to her also wanting a future in the industry.
"My mom taught me everything I know and I love it when she does face because it makes me look great," Espinal said.
Espinal looks up to her mom Quinones as she grows with time. 
---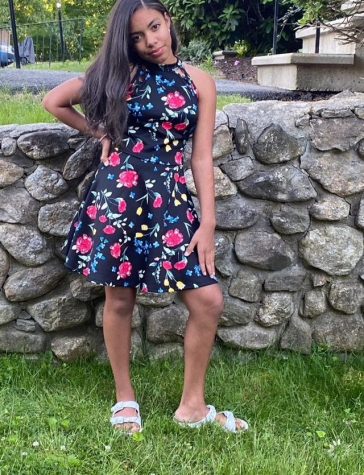 Espinal has always been in love with dressing and makeup ever since she was young. Posing is something she did a lot especially in photos to make herself pop out.
"I love posing in pictures to make myself look cuter or just funnier," Espinal said.
Even with Espinal's goofy personality, she strives to look the best in her class.
"The girls at school look really good, but my mom tries to make me look the best as possible," Quinones said.
---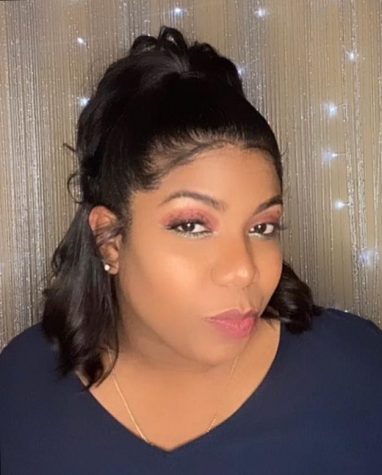 Quinones has also done challenges that have been popularized by the public, such as the "emoji challenge". Quinones chooses an emoji of any and her audience or fans have to guess the emoji. In this case, she chooses a watermelon.
"I normally like to do my own thing, but a can't give up a challenge," Quinones said.
The emoji challenge is one of many she has gotten to work at in her home. It's safe to say she has completed the challenge.
---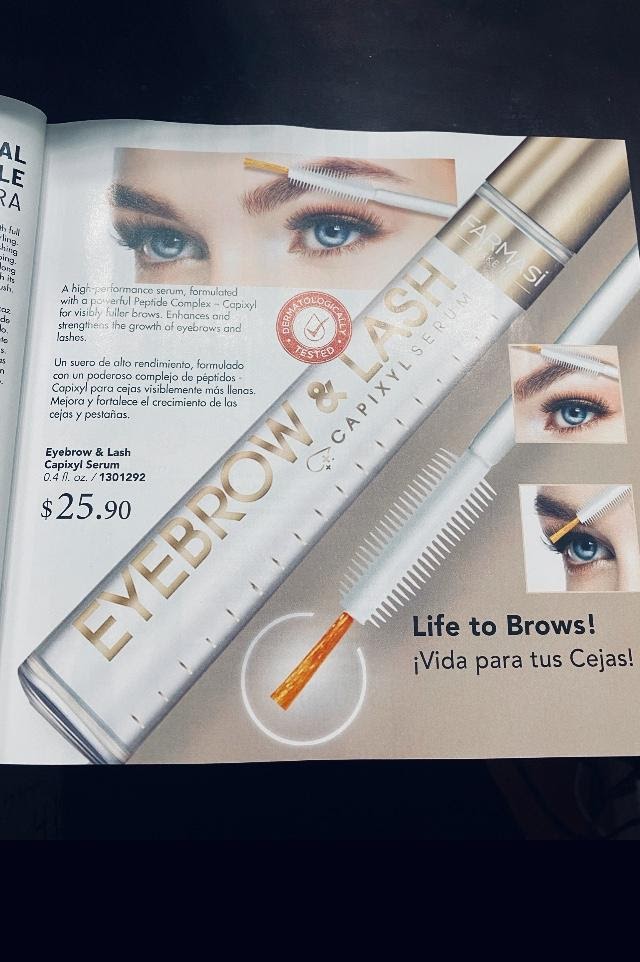 Art and design books are used by Quinones to not only keep up to date with the latest facial products, but also different techniques used by many women all around the world.
"I like to read and also visualize my beauty in order for me to portray it on myself," Quinones said.
The books show various and upcoming kinds of makeup spiraling more and more creativity for Quinones. With all sorts of knowledge, this will help her grow and take her art to the next level. Quinones inspires and brings light into the world with her beauty.
"I know I'm not a celebrity, but I want to still have an impact and a legacy to leave behind," Quinones said.
View Comments (1)