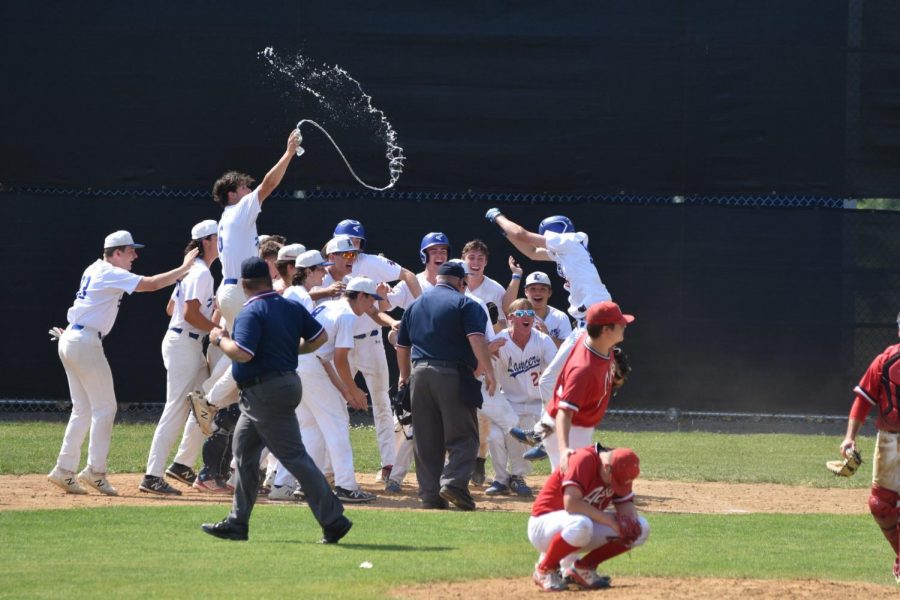 Photo via @Lancer_Hardball on Twitter
The baseball team's quarterfinal game against Pinkerton on Saturday June 5 turned out to be one of the greatest moments in the history of Lancer athletics. 
Gavin Parent, the Lancer left fielder, hit a walk-off home run to send the Lancers to the Final Four. It was the bottom of the seventh inning and tensions were high as Parent stepped up to bat. The next pitch drove deep into left field as the bleachers became silent waiting for the umpire's hand. The home run signal was thrown into the air and the stands began to roar. Parent ran around the bases taking in the moment as his teammates eagerly waited for him to get home. The Lancers ended the quarterfinal game with a score of 2-0. 
"Hitting that home run felt like no other feeling that I've ever felt before," Parent said. "Just pure excitement, joy, and a lot of adrenaline that I'm still feeling now."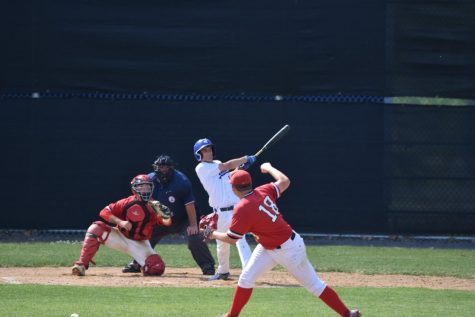 The emotions that were running through Parent's mind in that moment will be ingrained in his mind for years to come.
"When I saw my team at home plate as I was rounding third, the feeling of just sheer happiness took over me and my teammates," Parent said. "It was just an unbelievable feeling."
With the success of the quarterfinals, Parent is feeling confident about Wednesday June 9 semifinal game versus Winnacunnet. Though it will be a tough game the Lancers are planning to fight for their chance to play at the state championship.
"I feel very confident going into the semifinals this Wednesday, and I feel that our team as a whole is going to do great," Parent said.