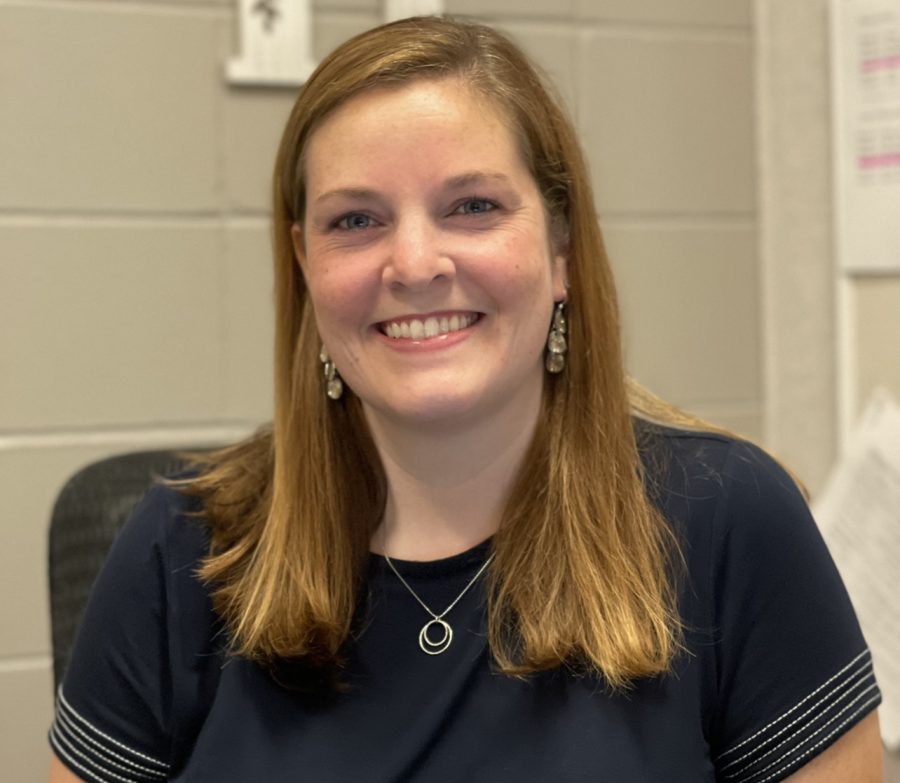 Kaylie
For this 2021 school year, house three along with the rest of the lancer nation welcomes the new positive energy transitioning into the counseling chair: Mrs. Kaitlin Burkhardt. 
"I always heard amazing things about Londonderry high school and the community," House three counselor Mrs. Burkhardt said. "In my brief time here already I can certainly see why there seems to be such a positive energy here on campus." 
After seeing the positive energy from afar working at Pinkerton Academy, Mrs. Burkhardt is ready to become immersed in the Londonderry culture. 
"I hope to bring a positive energy that kind of matches the [one] that I have been experiencing so far, and I just hope to bring support to my students," Burkhardt said. 
With ten years of experience under their belt, Burkhardt is ready for all that is Lancer nation. 
"In addition to getting to know the students, I'm eager to get to work with their families, get to know my colleagues just so that I can really become a part of the Londonderry community and to really be in the position to support students the best that I can," Burkhardt said. 
Being a part of a new community comes with its struggles, Burkhardt is trying to immerse herself as much as she can with the help of the counseling department. Burkhardt says that all of the guidance staff "has definitely gone out of their way to answer any questions that I have." 
"When joining a new community it's important to just immerse yourself and get connected," Burkhardt said. "What stands out about this community is just that it's so strong, resilient, tight-knit and so impressive with how they come together and I can't wait to become a part of that."
Burkhardt is most exceptionally excited about connecting more with the student population. She plans to set up a meet and greet with her caseload to better get to know them and their interests. 
"I'm most excited about getting to meet my students and become a part of their high school journey," Burkhardt said. "High school years are such formative years in kids' lives so it's so exciting to be a part of this journey with them."
Other than school-related problems, Burkhardt wants all of her house three kids to know they are always welcome in her office and to not be afraid to send her an email. 
"I really enjoy meeting people, I'm eager to hear their stories and any questions or concerns they may have," Burkhardt said. "I just want to make them as comfortable during this transition to a new counselor." 
Burkhardt's number one goal is to create a welcoming and supportive environment for said students so they feel comfortable enough to go and see her. Burkhardt has plans to try and make deeper connections within the Lancer Nation and she is very excited for the opportunities that may arise for her to better get to know her students.  
"I think even getting a chance to get to know students on a different level or through a different experience enriches my experience but enriches theirs as well," Burkhardt said.