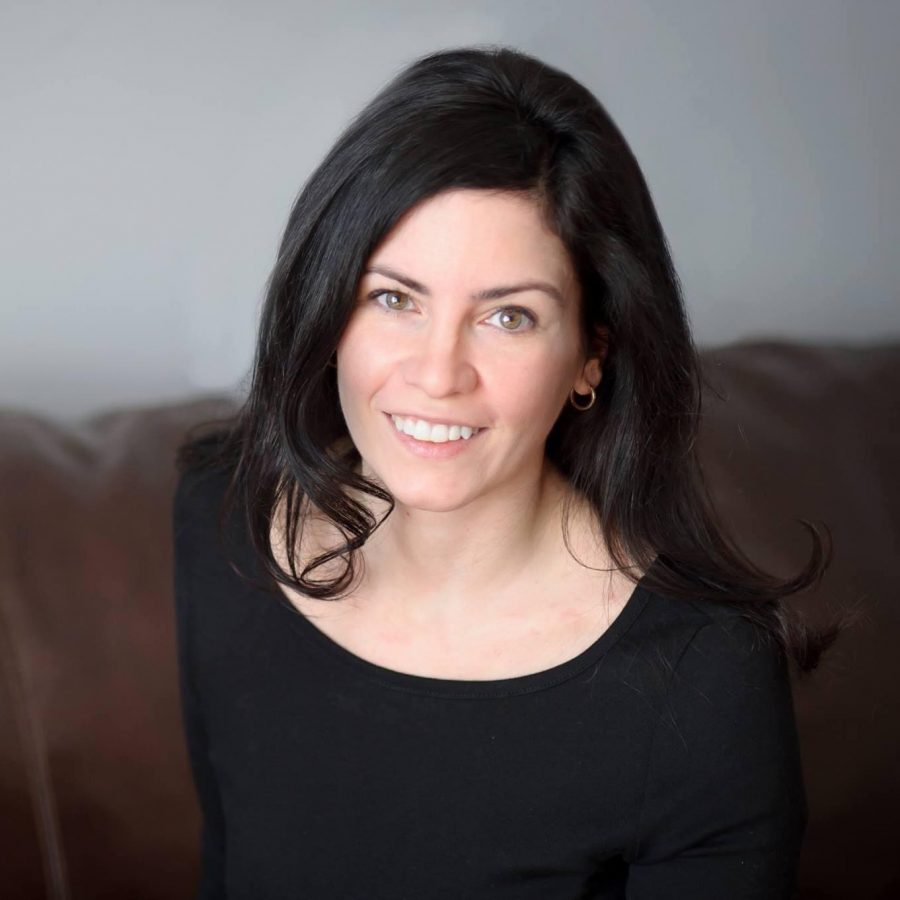 Kaylie Donahue
Comfortable, caring, supportive, and accessible to everyone; these are just a few of the qualities that new library media assistant, Alicia Sovas, is striving for in the library for this school year. 
"I want the library to be a very safe and comfortable place for kids to come and get work done if they need work done, to relax if they need to relax, to find interesting things if that's something they want," Sovas said. "Whatever they need it to be for them, I want them to feel comfortable enough to come up here." 
The library has become more than just a place centered around reading and classwork. Sovas wants it to be a comfortable place to not only learn but to also be a support area where students can decompress. 
"It's a place for you to come and sit in a cushioned chair with air conditioning and decide to read a book, play some games or even do some puzzle," Sovas said. "That's great to me, it's not all about sitting down and reading a book or doing your algebra homework."
With three children in the district and two in the high school itself, Sovas understands the stresses that come with high school life. Many of the students she sees decompressing in the library with her are familiar faces, and even the ones that aren't have been, as she said, "phenomenal." 
"The main reason I'm doing this is because I know a lot of the students already, and I already really enjoy them so it's exciting to see them," Sovas said. "The kids have been absolutely wonderful, I haven't run into a single issue with anyone and I talk to them a lot, so it's not like I'm avoiding them so I don't have those interactions. It's been absolutely fun to meet people and see them each day."
One of the said stresses that Sovas has found after meeting these new students is the availability of classroom textbooks. Since most students leave their textbooks at home, they are unable to do work with the book throughout the school day. Sovas decided that the best way to help the students would be to make the books accessible to everybody by collecting textbooks from all around the school and leaving them out for the students to use.
"I want to make everything accessible to everyone, the point of teaching is to share," Sovas said. 
While the textbooks are accessible for all goers of the library to continue their school work, Sovas still hopes to to talk to the student body over one of her biggest passions: reading. Even if the student doesn't have the flair of love for reading, she hopes to help them find it. 
"I want everyone to find that love and excitement for reading, overall my biggest goal is to always find the joy in [reading]," Sovas said. "Everything in reading is like a web and I love following it."
Combining her love to read and passion for teaching, Sovas has been able to connect to the students in a way so they feel comfortable and listened to within the library's walls. 
"If they haven't had a chance to yet, at least once come up during a study or a lunch to see what is available," Sovas said. "I love talking to the students about the books they love and helping them find new stuff. I feel like a lot of students look on their own and don't try to bother us. But bother me, I want to sit here and hear what your favorite book ever was."