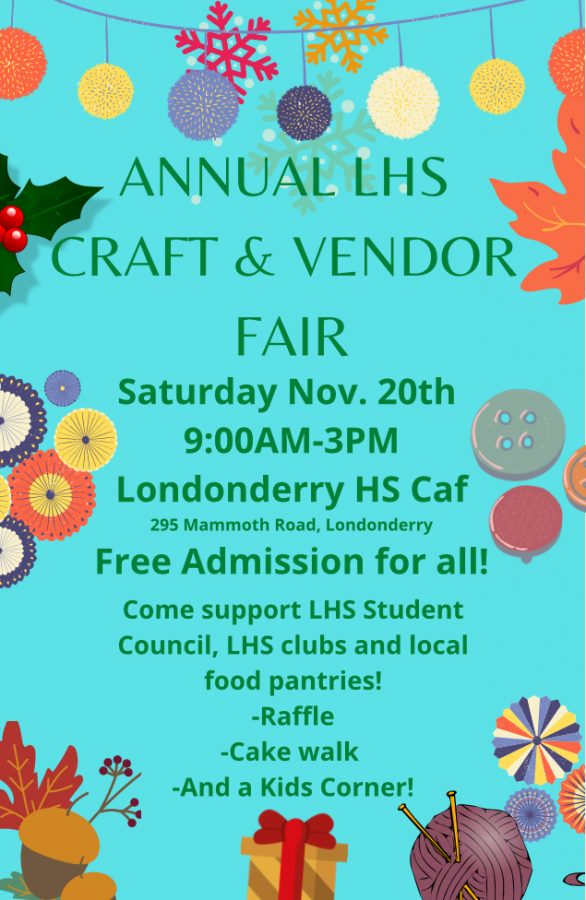 courtesy of @stucolhs2021 on Instagram
LHS Student Council is hosting their annual LHS Craft Fair this Saturday, November 18 from 9am to 3pm.
The Craft Fair is a community event, benefitting local artists as well as LHS clubs. Anyone who wishes to attend the fair is welcome.
Over 50 vendors will be selling their products which range from baked goods to handcrafted items. Several LHS clubs including Heal the World, GSA, Equestrian Club, and the Class of 2023 will be selling goods. 
Student Council will also set up a station for kids to take part in several art and crafts activities, including coloring pages, building snowmen, and making paper reindeer.
The fair will be held in the LHS cafeteria. For any questions, contact Mrs. Bouchard or any Student Council member.