Girls basketball eager for 2021-22 season
Girls basketball is heading into their 2021-22 season ready to improve their game from last season. After coming out of last season with a 2-5 record the girls are motivated to dominate the court this year. 
Senior Olivia Chau has a positive mindset as she steps into her last season of Lancer basketball. With games approaching, Chau has set her mind to working hard in practice to prepare for the upcoming games especially against their toughest competition the Pinkerton Astros and Bishop Guertin Cardinals. 
"Pinkerton is definitely a matchup we look forward to," Chau said. "Besides being our rival, they are always a good team that we have close games with… we need to be prepared for a big game against them later in the season."
Senior Madelyn O'Shaugnessy has hope that the incoming freshman will add a new layer of skill to the team. The number of freshmen trying out for the team this year surpasses the number from the years prior.
"We have been playing with the freshmen throughout the summer and fall which will inevitably make our team more cohesive once the season starts," O'Shaughnessy said. 
After COVID-19 disrupted the winter sports season, O'Shaughnessy is grateful for the chance to play with her friends for her senior season.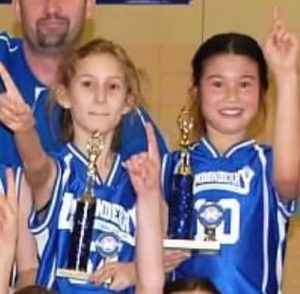 "This season means a lot to me because it's my last year of playing competitive basketball," O'Shaughnessy said. "I have been playing with some of my teammates since first grade so it means so much to play one more season with them. We have a great group of girls coming out this year and it will be great to have a relatively normal season after the past couple of years."
With only four returning players on the team, the valuable experiences they have to share will greatly impact the team's success throughout the season. The team values knowing each other as players, but they make an effort to know each other outside of the basketball court. The girls have a team tradition of spending Friday nights as a time to go out and eat together. 
"Getting to know everyone outside of basketball is key to success on the court," O'Shaughnessy said. 
The Lady Lancers young team has a focused mindset that gives them confidence as they head into this season. O'Shaughnessy plans to take each game as a learning experience to improve for the next. 
"We need to use each game to get better and work hard," O'Shaughnessy said. "Worrying about what is in our control is all we can do."
View Comments(1)
About the Contributor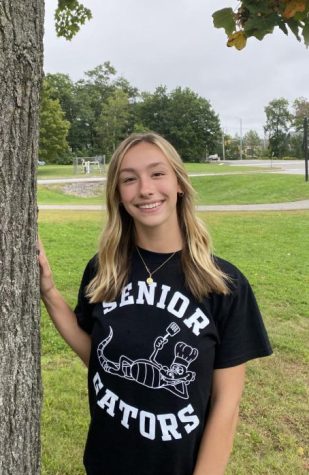 Olivia Windisch, Sports Chief
Olivia has been on staff with The Lancer Spirit for three years. Olivia is a huge sports girl; when she isn't on the field, court, or track with the Unified family, she spends her time cheering on Lancer Nation. Olivia is also involved in many clubs at LHS and enjoys spending her time volunteering. If there was an award for loudest fan... Olivia would win it.