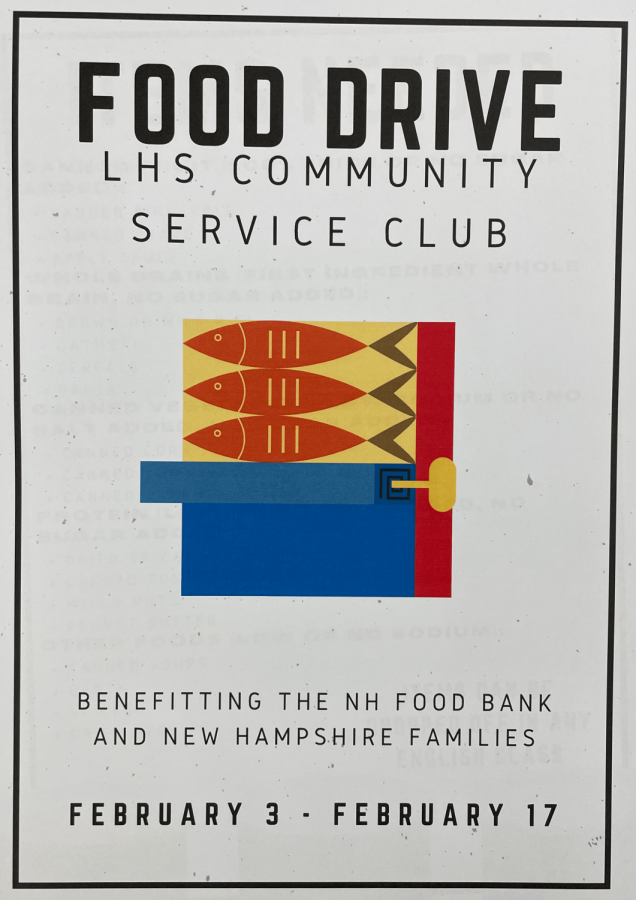 courtesy of Annabella Wu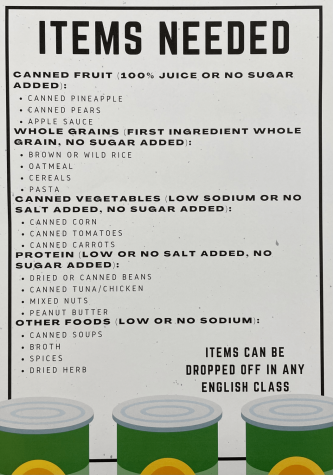 The Community Service Club is in need of nonperishable food items for their
drive for the New Hampshire Food Bank in Manchester. From Thursday, February 3 to Thursday, February 17, there will be collection boxes in English classrooms. 
Some highly requested items include the following:
Canned fruit (100% juice or no sugar added)
Whole grains (first ingredient whole grain, no sugar added)
Canned Vegetables (low sodium or no salt added, no sugar added)
Protein (low/no salt added, no sugar added)
Feel free to provide any other nonperishable food items, no sugar and low sodium items are preferred.