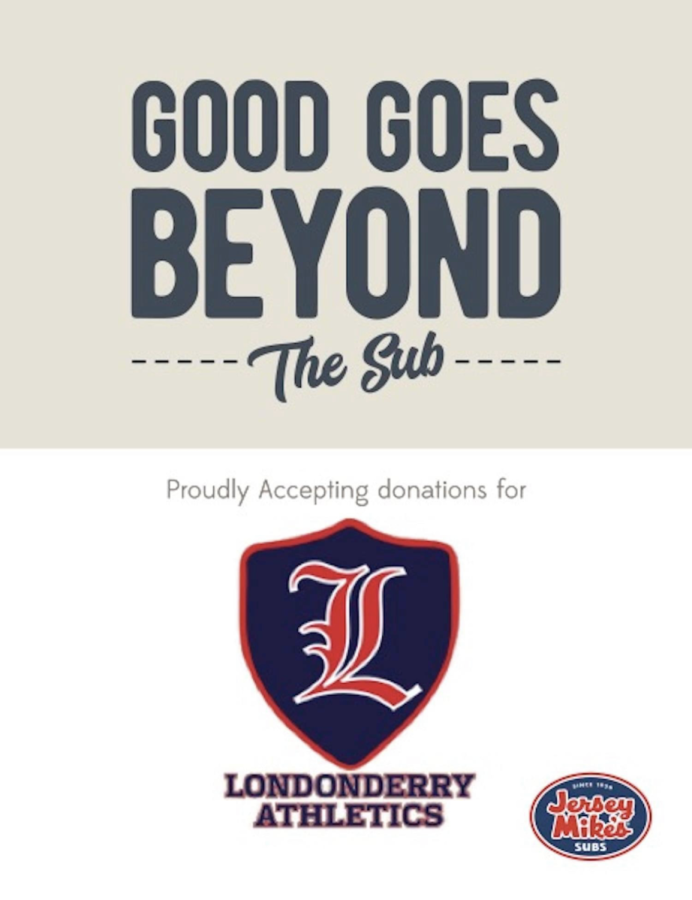 photo obtained from Natasha Goyette on Facebook
For his third Jersey Mike's location in the last eight months, Londonderry native Matt Goyette, brings his franchise to his hometown. This new location in the Apple Tree Mall in Londonderry marks the 80th Jersey Mike's sub shop in New England. 
To continue the company's mission to support the local economy and other organizations, the Londonderry Athletic department will be on the receiving end of proceeds from the grand opening weekend. From opening night on February 9 to Sunday, February 13, 100% of all donations will be given to the Londonderry Athletic Department. 
Members of the Jersey Mike's Grassroots team have been passing out free regular sub cards in exchange for a minimum of $3 donation.
Bringing the business to Londonderry has been very important to Goyette and his family. Goyette graduated from LHS in 1993, but his mother has been an elementary educator in the district for many decades. Goyette was captain of the Lancer basketball team during his time at the high school and wanted to give back to his alma mater. 
"My favorite part of this store is that Matt grew up in Londonderry," Goyette's wife, Natasha said. "We still celebrate Thanksgiving here at his mom's house. He was a Lancer and he is bursting with pride over this store. He is so excited, and I am so excited for him."