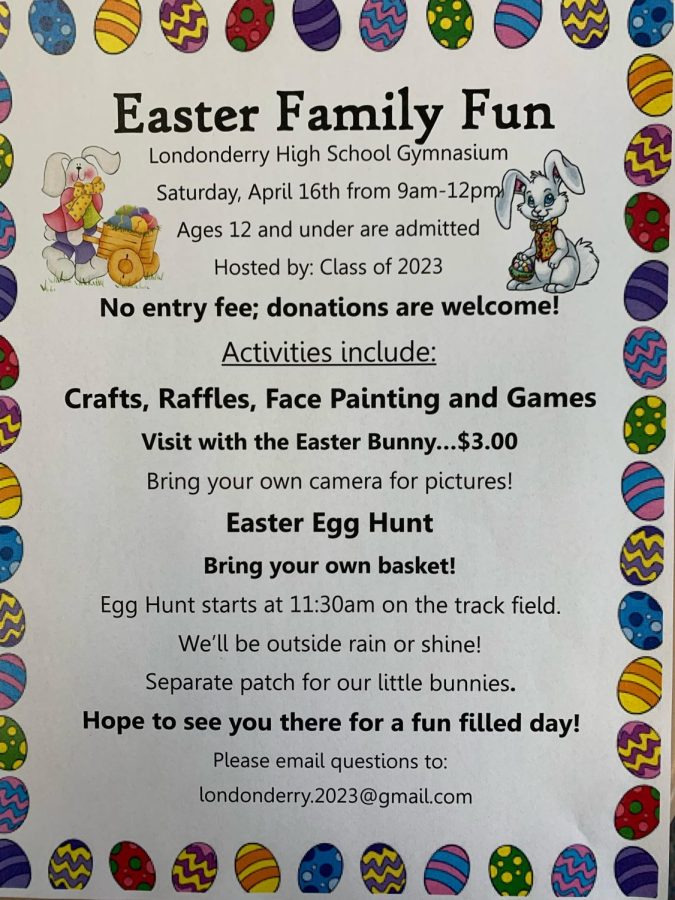 Courtesy of Brittany Borgatti
The LHS Easter Egg Hunt event is scheduled for Saturday, April 16 from 9 a.m. to 12 p.m. and is limited to those 12 years old and under. 
There is no entry fee for the event, however, donations are welcome. 
Easter activities will be held at the LHS Gymnasium including crafts, face painting, raffles, and games. The Easter Bunny will also be present for picture taking for a fee of three dollars. Don't forget to bring your own camera as there will not be a photographer during the event. 
The Easter Egg Hunt will be on the LHS Track Field and will start at 11:30 a.m. There will be a separate patch of eggs for "little bunnies" (ages 0-2) participating in the hunt. The event will take place, rain or shine. Be sure to bring an umbrella in case it rains. 
Any questions regarding the upcoming LHS Easter Egg Hunt can be sent to the Class of 2023's email: [email protected]