This junior is helping athletes one mitt, bat and stick at a time.
After actively participating in athletics his whole life, junior Nicholas Hamel saw first hand how difficult starting a new sport can be, especially financially.
"Once I started playing golf, it opened my eyes to how expensive sports can be," Hamel said. "But it's not only golf, I realized how expensive even baseball equipment has gotten. I've been fortunate enough that my parents could afford everything, but not everyone has that so I wanted to do something to help out."
Last year, Hamel decided to create a solution to this common problem and create the "Play it Forward" organization.
Since the start of "Play it Forward", there has been a lot of support from companies and community members.  From getting big name sponsorships to local businesses helping out, Hamel is very grateful for everyone that pitches in.
"There are a lot of local businesses that are very generous to donate to us," Hamel said. "Most companies have gift cards and stuff like that for no cost, just sponsoring to help us out with our upcoming raffle."
Along with the support from the community, getting sports teams like the Red Sox to make generous donations has been a huge help for Hamel and the "Play it Forward" mission.
"In the fall, I emailed the Red Sox kinda as a shot in the dark just to see if I would get anything back," Hamel said. "I actually ended up getting a Zoom meeting with them and they decided to work with us. They donated two Green Monster tickets for us to raffle off, as well as some of their used equipment from the Red Sox team which is so cool."
During the first sports equipment drive last year, "Play it Forward" was able to collect copious amounts of donations. And this year, Hamel hopes to have the same success.
"This year I just want to get more equipment than we did last year, even though we still got a lot from our last drive," Hamel said. "But I especially want to earn a lot of money from our raffle, since all the money collected will go towards paying the kids' fees and I want to be able to cover as much as I can."
The next drive will take place in the Town Hall Parking Lot on May 21 from 9am to 1pm. All are encouraged to donate what they can, but Hamel especially wants seniors who will no longer be using their supplies to consider donating it so someone can have a chance to play the sport they love.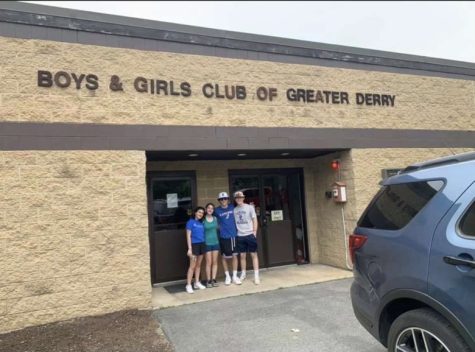 "I look at it as a challenge for Londonderry and the school to find other ways to help out in the community," Hamel said. "The way I look at it is that you should leave more than you take before you go to college."
Leave a Comment
About the Contributor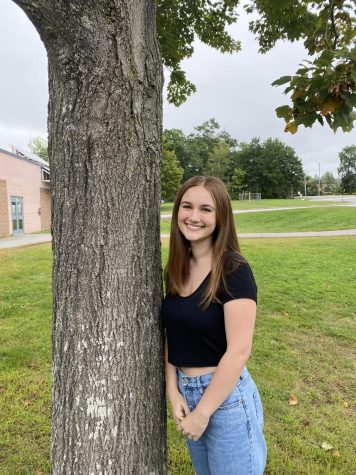 Courtney Clark, Editor-in-Chief
Senior Courtney Clark has been on staff for 4 years. Starting as a reporter in her freshman year, she then worked her way up to an Opinions Editor, then Assistant Editor-in-Chief, and now Editor-in-Chief. Next year she plans on being an Elementary Education Major at Keene State College.