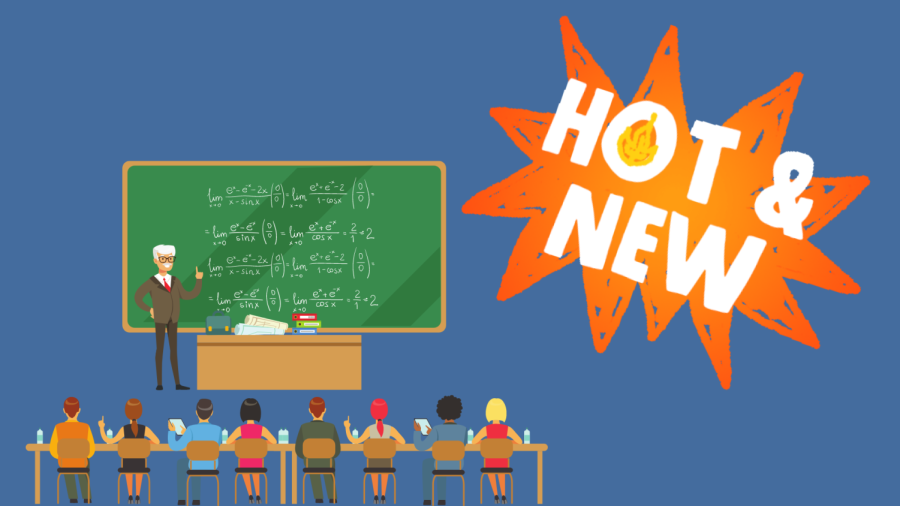 New Classes for 2023-24 School Year
New English Classes
Writing Out Loud
Semester 1 OR 2
Grades 11-12 
Course Description: This one semester course is a practical level hands-on class where students produce content to be published in The Lancer Spirit. Specific activities and assignments are created to meet the needs of the specific students in the class.  Students will have the opportunity to express themselves in written, oral, digital and/or artistic forms and work toward a shared goal of producing content to be published.  Students will have the opportunity to be creative in what they produce and the medium in which they produce to evaluate sources and information.
Students will need perseverance to work through obstacles they may encounter as they learn new skills, technology, etc., will be encouraged to feel ownership of the content they produce, will be provided numerous ways to practice what they have learned and reflect on their work to find ways to keep improving.  Students will be engaged citizens by selecting topics to cover that are relevant to them, and to cover events, issues and people in the Londonderry community.
---
CP Holocaust and Genocide Studies
Semester 1 OR 2
Grades 11-12 
Course Description: This college prep, one-semester elective is open to juniors and seniors who are interested in furthering their depth of knowledge of the Holocaust and other modern-day genocides.  Students will use interdisciplinary approaches to analyze case studies of genocide to better understand what genocide is, and to build their own definition and concept of this complex topic.  Guests lecturers as well as Holocaust and genocide survivors affiliated with the Cohen Center for Holocaust and Genocide Studies will be part of the student experience.
---
Children's Literature
Semester 1 OR 2
Grades 11-12 
Course Description: In this one semester course, students will examine popular works of children's literature to examine world-building and narrative structure, historical context, and the value of escapism for children.
---
The Art of Storytelling
Semester 1 OR 2
Grades 11-12 
Course Description: The goal of this one semester course is to provide students with an understanding of new and exciting ways to tell stories. Units of study may include graphic novels and visual narrative, spoken word poetry, podcasting, film, movement, and performance. This project-based practical level course will study mentor texts and give students the opportunity to explore their own interests as they develop their personal narrative styles. Students will have the opportunity to engage with new forms of media and publish digital works. This course is suitable for all levels and abilities.