Don't need your help: The unlikely resurgence of cassette culture
The past has a way of coming around again.
First came the record. In the last half decade, the vinyl record made a resurgence as a medium that went unrivaled for years. Record stores floweth over with releases from some of the biggest artists of the day. In an age of digital releases and Spotify streaming, physical music had a perfect, impenetrable vinyl bubble.
Then came a competitor.
Even back when they were all the rage, it was hard to explain what made cassettes popular. Quality-wise, they were terrible. The ultrathin, wiry spools of tape could tear, knot, or burn out with ease. But they were cheap, and they were portable. As such, the cassette tape ruled. It has lain dormant since the advent of the compact disc, but with the popularity of vinyl, what's to stop a slowly-growing movement of entrepreneurs and self-starting indie outfits from mounting a tape comeback?
Sean Bohrman founded Burger Records in 2006 as a record label focused on cassettes. Conceptually, it was a fair reach of a business model; but today Burger reins supreme in this niche, boasting a stable of artists numbering several hundred.
"It just made sense," Bohrman recalls. "Tapes were the cheapest way to get the label started. You can't sell CDs these days, and the competitive nature of vinyl is such a mess right now that cassettes felt like the best option."
Burger is far from the only contender to the cassette throne. The relatively cheap barriers to entry and the DIY nature of cassette culture allows everyone from basement labels to independent artists to release tapes.
Polyvinyl records started in the mid-1990s as an alternative label on the cusp of the burgeoning emo scene. Bands like American Football paved the way for the small indie outfit to expand. Recently, the label started releasing cassette versions of their albums.
"At Polyvinyl, we've always felt that if there was a way that people want to consume music, we want to do our best to make our music available that way," Polyvinyl production manager Chris Hassen said.
The spread of cassettes is not without its growing pains. Cassette Store Day, an international celebration of tapes and tape culture, started a few years back. Stunningly, Urban Outfitters bucked the cassette trend by launching a line of store-exclusive tapes from big acts like Run the Jewels and HAIM.
Bohrman seems enthused about the news.
"I want our tapes in Wal-Mart," he says, only half-jokingly. "This is a huge first step for us, and I'm ecstatic about where we could go from here."
Polyvinyl also announced that their tapes would be available for purchase in select Urban Outfitters locations.
"It's just another way to get our artists and our releases to audiences we might not have been able to reach otherwise," Hassen said. "Obviously we're very excited about the move."
None can say where the cassette will go in the future, but there is a resounding optimism that's hard not to be caught up in.
"Ten years ago, I never would have thought this would be my legacy," Bohrman said. "I honestly love being able to build this thing that will last after I'm dead.
Leave a Comment
About the Contributor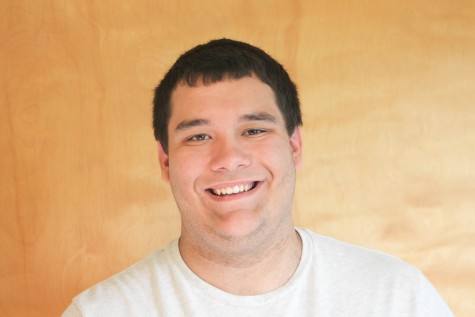 Conor Battles, Editor-in-Chief, Arts & Entertainments Editor
By day, Editor-in-Chief Conor oversees the Lancer Spirit in all its forms, from print to online to social media.

By night, A&E editor Conor hates things for fun and profit.