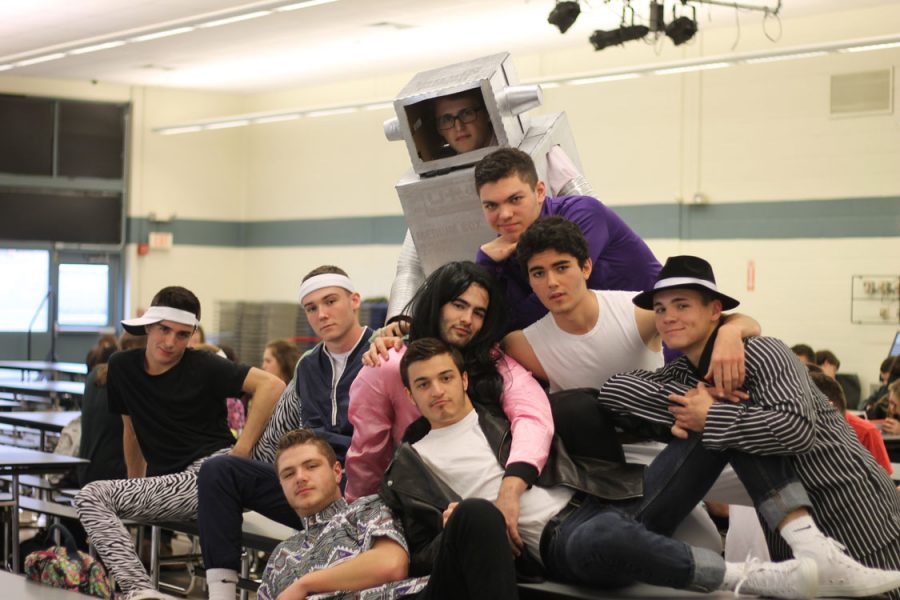 Photo by Shea Robinson
The Lancer Spirit presents
the 10th annual M

r

. L

H

S pageant
on Thursday, April 21, at 7:30 in the gym.
Tickets
Tickets are $10 and will be sold during lunches next week and at the door the night of the show.
Heads-on-a-Stick
Support your favorite contestants by purchasing their "heads-on-a-stick" for $1 when you purchase your ticket.  Don't forget to bring them to the show, so you can wave them around as they perform.
Man Cans
You can also support your favorite contestant by purchasing a raffle ticket for their "man can."  Contestants will be selling these raffle tickets for 50 cents apiece or $1 for three tickets.
When you purchase a raffle ticket, be sure to write your name, phone number, and the initials of the boy that you bought the ticket from.
After each act at the show, a raffle ticket will be pulled from that guy's "man can," and prizes will be awarded. Also, if the contestant you bought a ticket from wins Mr. LHS, you'll get another chance to win a prize, since an additional ticket will be pulled from that "man can."
You must be present in order to receive your prize.
Mr. LHS  "Man Can" Prizes
$20 to Prosciutto's
$20 to Great American Subs
3 Day Free passes to The Zoo Health Club
$30 to Bangkok Thai Food
$5 Gift Coin to The Coffee Factory
$20 to Simp-ly Sweet
$25 to Super Wok Restaurant
$20 to BK Nails
$50 to Salon Bogar
Janie's gift card (amount TBD)