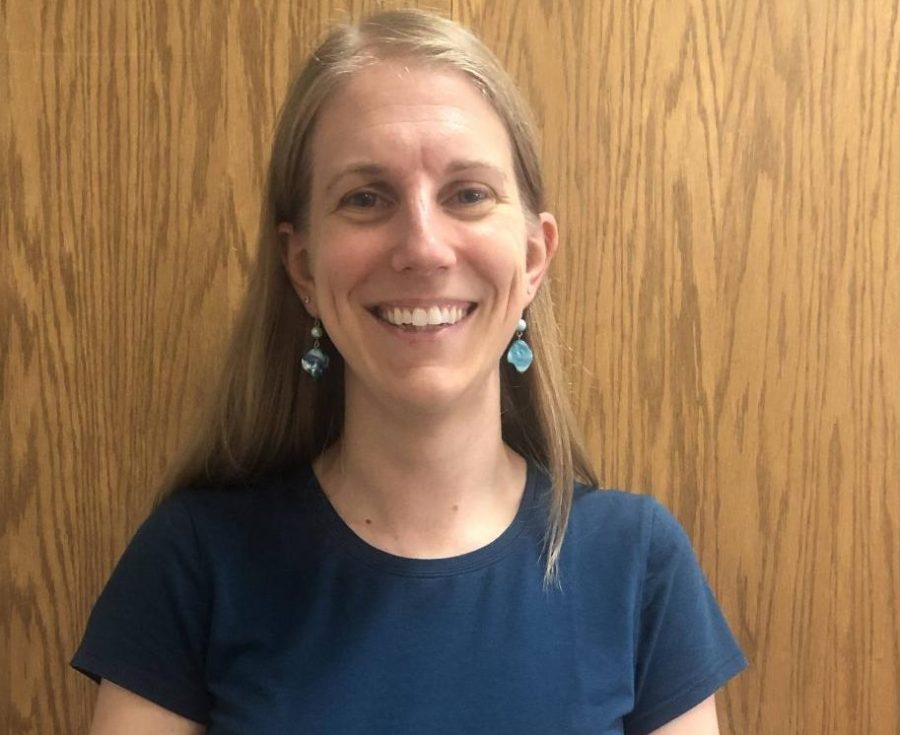 Science teacher Mrs. Halloran
Mrs. Halloran is a returning teacher. She took a two year maternity leave and was at LHS before her leave.
Question: Tell me about yourself.
Answer: "I live at home with my husband who I've been married to for about 10 years, and we have  two boys. I have a six year old son and a two year old son. We had an amazing summer with a lot of family vacation time, it was kind of bittersweet because I knew it was coming up to the end of my maternity leave so I knew I was headed back to work for the next school year."
Question: What is some advice you could tell students for their school year?
Answer: "Start organized and stay organized. Bring in your materials and keep that binder organized."
Question: Is there anything different about your position now than before your leave?
Answer:: "New facilty. Because there were several people who were hired to the science department during the time I was gone. So, its learning about the new faculty members and new relationships and new friendships."
Question: What makes LHS special to you?
Answer: "I would say the community and the relationship I have with my peers and my colleagues."
Question: What is a favorite/funny memory you have from your time at LHS so far?
Answer: "Some of the very interesting student questions I get during Biology class. There has definitely been some very interesting questions, we have some very fun off topic side conversations."