Robert Solomons, Special Education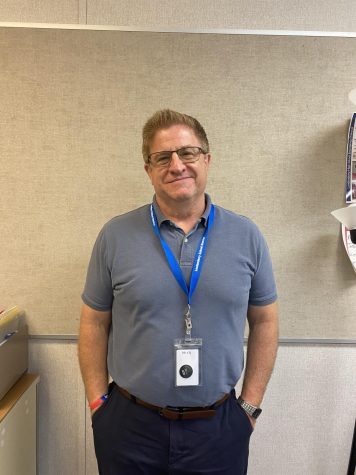 Last year, Robert Solomons worked as a classroom assistant for the first semester. Then, he was hired as a full time teacher in the second semester. As an emotional support classroom (ESC) teacher, Solomons has high hopes for this year. 
"My goal is to look at my roster of students, who are in my care, and then try to drop by in their classes [so they]  know that I'm here to help," Solomons said.
Solomons is very passionate about the success of his students. His goal is to "help them whether it's English, math, science, art, or anything like that."
He is no stranger to the Londonderry community and has had two children go through the high school. He mentioned that "the attitude of everybody here" is his favorite part of the school. 
"Everybody talks about the Lancer Spirit and I think that everyone gravitates towards the idea of athletics but it's more than just athletics," Solomons said. "Everywhere [I] see people are bringing their own littler flare to what lancer spirit means."
He believes that because "we are all under one roof" that the school as a whole is Lancer Nation. 
"It's not just about football, lacrosse, or cross country," Solomons said, "it's about art work, and music."
Solomons is very intentional about going to his students' events. 
"I just want them to know that I care about them outside [of school] as well as I do inside," Solomons said.
The Lancer Spirit editorial board welcomes your comments. We reserve the right to delete/edit comments that contain the following: Off-topic statements or links, abusive content, vulgarity, poor grammar, personal attacks or spam.