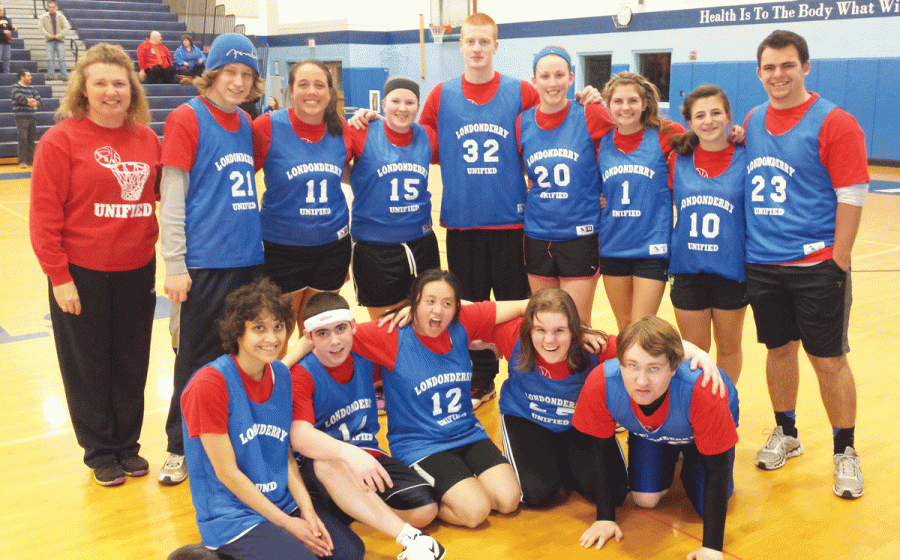 Woman to watch for March 6: Mrs. MacLean
The Lancer Spirit is celebrating the women of Londonderry during the month of March in honor of Women's History Month. For each day of the month, LSO will be highlighting an inspiring woman within the Londonderry community who has demonstrated strong leadership and influential behavior.
---
Today's "Woman to Watch" is LHS phys. ed. teacher Ann MacLean for demonstrating influential behavior within her community. 
---
 During the 2019 school year at Londonderry High School, phys. ed. teacher and coach Ann MacLean got inducted into the Londonderry High School Hall of Fame. In 2019, she was the only teacher that was chosen to be inducted. She teaches P.E. Interactive and coaches Unified Basketball and Track. P.E. Interactive is a class that can be taken at LHS where special education students and typical students are mixed into one class and together they help each other achieve. Unified is the same concept, except it is an after-school sports team. 
For years, MacLean has been inspiring the students of Londonderry. From P.E. Interactive to Unified basketball and track, she has brightened the lives of special education students and the parents of those students. 
"Ms. MacLean is the type of teacher that makes you want to come to school everyday. She lights up a room," senior Alex Cafaro said. "She makes me and everyone around her instantly smile. Because of her, I've learned to be a better, nicer, and more considerate person." 
There are numerous qualities that make up MacLean which her students admire first hand. Typical and non-typical kids alike can agree that MacLean has helped mold their high school experience for the better.
Students like senior Brandon Morani have had MacLean guiding him all throughout high school to receive multiple awards for his accomplishments.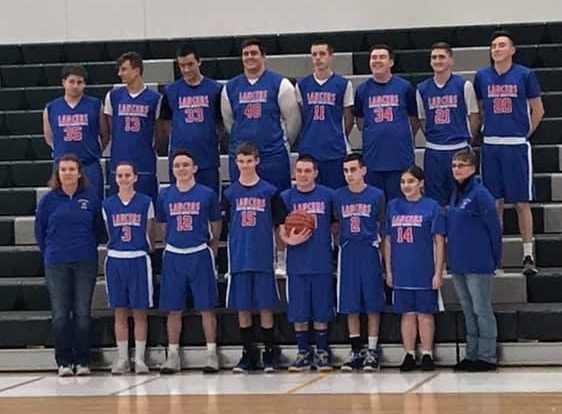 "She helps me to be the best I can be in Unified Basketball and Track which helps me get more certificates and awards from Mr. Parent," Morani said. "She tells me that if I work really hard and keep cheering the Lancers on in Unified Basketball and Track then our school will be filled with happiness forever."
Helpers like Senior Abbie Ellis have embraced Ms. MacLean's ability to affect her high school years for the better. She isn't just a coach for students like Ellis, she is a role model. 
"Ms. MacLean has made my high school career incredibly more enjoyable. Unified Track is an activity after school that no doubt makes me happy, because of the atmosphere MacLean has created for her students," Ellis said. "Because of Mrs. MacLean, I've learned to just go with the flow more and  that not everything is in my control. She taught me that the bottom line is just to have fun with life no matter what."
For athletes like Sophomore Alanna Vargas, MacLean has encouraged them to reach for the stars. The coaching environment that she has made allows her athletes to strive to be better, while still making them feel comfortable. 
"She is a good coach and gym teacher. She has helped me to be brave and do things that I've never tried before, such the 200 meter dash," Vargas said. "I am so happy that I get to do sports with her as my coach."
Senior Plus Will Boyle also has had the joy of being with MacLean for his whole high school career. She helps students like Boyle grow and teaches all her students that being kind is important for athletes and helpers. 
"Ms. MacLean has been the best gym teacher since I've been at LHS. When I was a freshman she helped me become the person I am today, I love having her as a teacher," Boyle said. "She taught me how to be kind and help out the other kids, and she will teach new kids how to be kind teenagers as well. She has always been there for me because she is so awesome."
For helper senior TJ Ruzicka, MacLean has shaped him as a person. She teaches skills that are needed outside the classroom, like acceptance and honesty. 
"I'd say that Ms. MacLean has been one of the most open and honest teachers and coaches I've ever had. She's able to tell you how it is but in a way where you still feel good about whatever she has to say, and she has really given me the opportunity to learn to accept others regardless of their ability or social status," Ruzicka said. "Ultimately I say Ms. MacLean has taught and built up the parts in me I'm most proud of."
The huge impact MacLean has had on all of her students has led her to be recognized as an outstanding woman of LHS and inducted into the LHS Hall of Fame. 
"I was very humbled and proud when I found out I was inducted. I'm not one to boast about myself, so it was really hard for me to write up a speech and gather pictures together," MacLean said. "I was grateful that someone made a nomination and recognized the work that I do, especially with the Unified and Interactive kids."
She has spoken of retirement before, but MacLean says that she cannot leave due to her bond with her students. 
"I'm not excited to leave. Unified is kinda like my thing," MacLean said. "I don't think I could leave right now because of my athletes in my Unified and Interactive classes. I think that would probably be very difficult for me," MacLean said.
Even though MacLean has done so much for the students of LHS, and has made a huge difference to the lives of helpers and athletes, she believes Unified has given to her more than she could ever give back to Unified. 
"Every day is unpredictable," MacLean said. "You never know what one day is going to bring. That's what makes it so much fun and exciting and challenging, which is what I like about what I do."