New back to school lunches to try this year
I don't know about you, but personally, I'm tired of seeing people hastily open up a Cliff Bar or an Uncrustables sandwich in class or in the cafeteria. It's time for students to eat something that will fill them up and that they'll actually enjoy for a mid-day meal.
It's time for students to take back lunch and I'm here to help, with five new recipes for lunches to bring to school.
Spinach and turkey pinwheel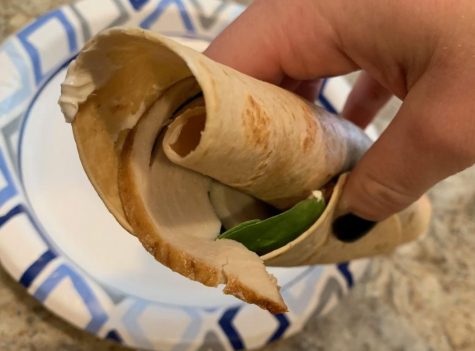 This twist on the classic sandwich is for those days when you're tired of bland deli meats between slices of plain old white bread and ready to branch out to something more. The mix of cream cheese, turkey, and spinach may sound strange, but it's better than it sounds, so give it a try.
Ingredients: 
1 ounce vegetable cream cheese
1 flour tortillas
½ cup fresh baby spinach
2 slices of deli turkey
Directions:
Spread cream cheese over tortillas

Layer on spinach and turkey

Roll up tightly, cut, and enjoy
Rating: 6/10
Gourmet peanut butter and jelly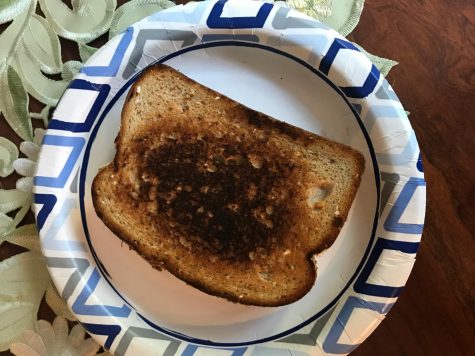 So long to the old-fashioned peanut butter and jelly your mom used to make you in elementary school, because this lunch takes a sentimental childhood food and makes it better than ever. Basically, it's peanut butter and jelly prepared in a grilled cheese fashion, but to the tastebuds, it's so much more.
Ingredients:
2 slices of bread, any kind that you want
2 tablespoons peanut butter
2 tablespoons jelly
Directions:
Butter one side of each slice of bread

Put peanut butter on one slice

Put jelly on the other

Put them together and cook in a frying pan, flipping every once in a while, until warm and crispy
Rating: 9/10
Spicy lettuce wrap-ups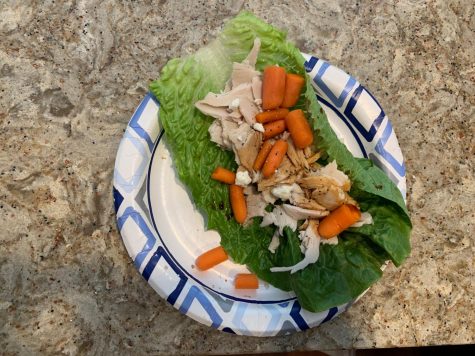 Another twist on sandwiches, but this one replaces the bread with lettuce. This bowl-shaped vegetable is filled with spicy turkey and can really kick lunch up a notch.
Ingredients:
3 Bibb lettuce leaves
As many chopped up slices of deli turkey as desired
¼ cup celery
⅛ cup chopped onion
1 tablespoon soy sauce
1 teaspoon minced fresh gingerroot
⅛ teaspoon pepper
⅛ cup julienned carrot
⅛ cup hot mustard
Directions:
Crumble turkey with celery and onion

Stir in soy sauce, ginger, and pepper

Add carrots

Spoon into lettuce leaves and enjoy
Rating: 7/10
Cranberry walnut and feta salad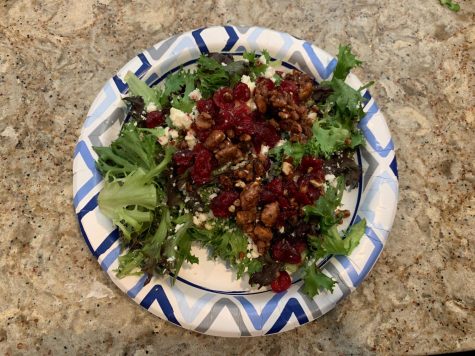 If you're looking to start the school year off right, this healthy and delicious lunch should be a go-to. It's both easy to make and good for you, so throw these greens, fruits, and nuts together and hit the road.
Ingredients:
2 cups mixed salad greens
1 cup dried unsweetened cranberries
4 ounces crumbled feta cheese
½ cup toasted walnut pieces
2 tablespoons balsamic vinegar
1 tablespoon honey
¼ cup extra virgin olive oil
Directions:
Toss greens, cranberries, cheese, and walnuts in a bowl

Mix vinegar and honey, until well-blended

Gradually add in oil

Pour over salad

Serve and enjoy
Rating: 8/10
Apples and peanut butter dressing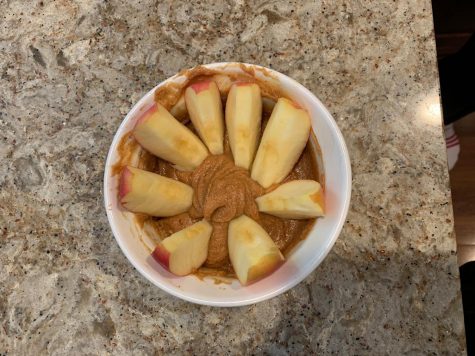 This unorthodox lunch is the perfect blend of sweet and salty. Make this on days when you need some variety, and you need it now.
Ingredients:
1 cup creamy peanut butter
¼ cup fresh lemon juice
2 tablespoons honey
2 tablespoons maple syrup
Pinch of salt
Optional ¼ cup of sunflower seeds or roasted peanuts
1 cut up apple
Directions:
Combine peanut butter, lemon juice, honey, and maple syrup in a blender

Add water to get desired consistency

Add other ingredients and serve with fruit

Can be made and refrigerated several days in advance
Rating: 9/10
Leave a Comment