Recent Sports Scores
Wednesday, September 19

Field Hockey

Londonderry High School 3 - Windham 2

Tuesday, September 18

Field Hockey

Londonderry High School 2 - Bishop Guertin 1

Tuesday, September 18

Unified Soccer

Londonderry High School 4 - Nashua North 1

Friday, September 14

Football

Londonderry High School 44 - Timberlane 14

Thursday, September 13

Field Hockey

Londonderry High School 2 - Manchester Memorial 0

Wednesday, September 12

Boys Soccer

Londonderry High School 2 - Winnacunnet 1

Tuesday, September 11

Girls Volleyball

Londonderry High School 3 - Alvirne 1

Thursday, September 6

Football

Londonderry High School 224 - Hanover, Manchester Memorial 200, 280

Wednesday, September 5

Boys Soccer

Londonderry High School 1 - Alvirne 0

Wednesday, September 5

Girls Soccer

Londonderry High School 5 - Alvrine 1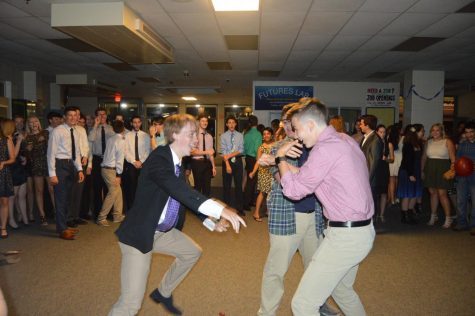 September 14, 2018 • No Comments
The 2018 Homecoming dance is almost upon us. Today, September 14, is the last day to buy tickets for $10. The dance will take place from 7-10 PM tomorrow, September 15, in...
Sean Cavanaugh, News Editor
June 4, 2018 • No Comments
BIG BUDDIES: As the year comes to an end so does the Big Buddy program.  This week will be the last week you visit your little Buddies at all elementary schools.  Please...