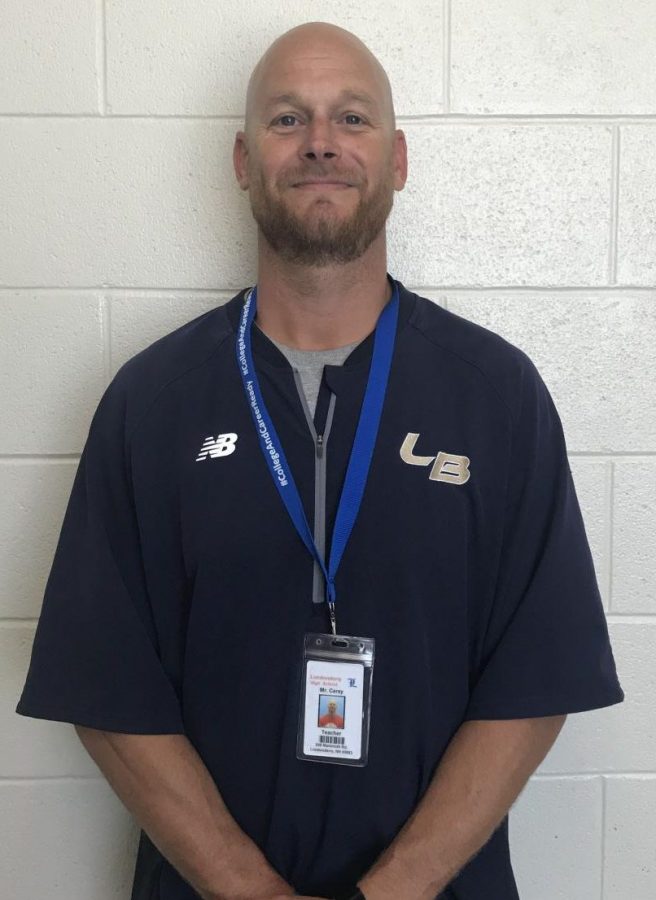 Physical education teacher Mr. Carey
Question: What is your position at the school?
Answer: "I teach three health courses, and two P.E. courses. I have been teaching (P.E.) for 18 years, working at a school in Manchester."
Question: What made you want to start teaching at Londonderry?
Answer: "My wife grew up in Londonderry, so I already knew it was a great town. I knew they (L.H.S.) take care of their staff and their students, and I think that makes a huge difference."
Question: Are you the adviser/coach of any activities?
Answer: "This is my fourth year of being a football coach, and having the familiar faces has helped me a lot. It's nice to see some of the players during the day and hear a 'Hey coach, how's it going?'"
Question: What is something you are excited about this school year?
Answer:"I'm excited for the opportunity to teach high school kids, because I used to teach middle-schoolers. There's a big difference in maturity,and the high school kids start to get an idea of what they want to do with their lives which is cool. Also, being able to coach kids at my own school will be awesome, because before I was never in the same building as my athletes.