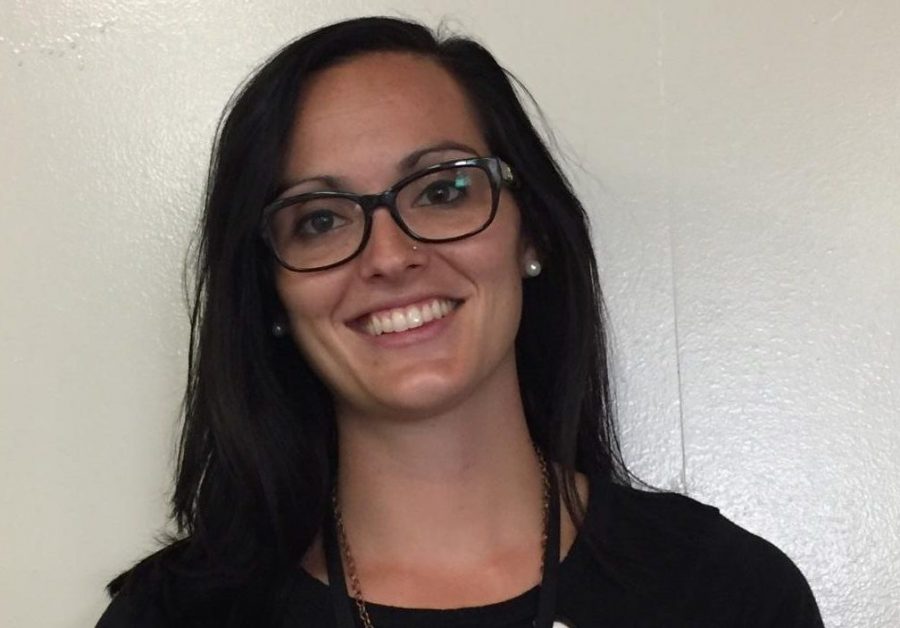 English teacher Ms. Vanat
Question: How long have you been teaching? 
Answer: "Five years. I spent two years teaching middle school L. A. and social studies at Strong Foundations Charter School (Pembroke, NH), then another two at ConVal High School (Peterborough, NH) teaching English, YA Fiction, & American Culture Studies. I teach freshman and junior English here at LHS this year."
Question: What is your impression of Lancer Nation so far?
 Answer: "I love the environment of Lancer Nation. It makes me feel [like] a part of something bigger than being an English teacher."
Question: What did you do this summer?
Answer: "I worked at the Audoban in Concord for eight weeks as the assistant camp director."
Question: What can you tell me about your family?
Answer: "I grew up where my family lives now, in Jeffersonville, Vermont. I have two brothers, and a sister, and a fiancé, Tim."
Question: What is one of your goals while teaching here at LHS?
Answer: "I want to coach students when I'm not teaching English and get to know them better. I am all about having relationships with my students, and being able to help them succeed."