Ghostly get-ups to raise your spirits this Halloween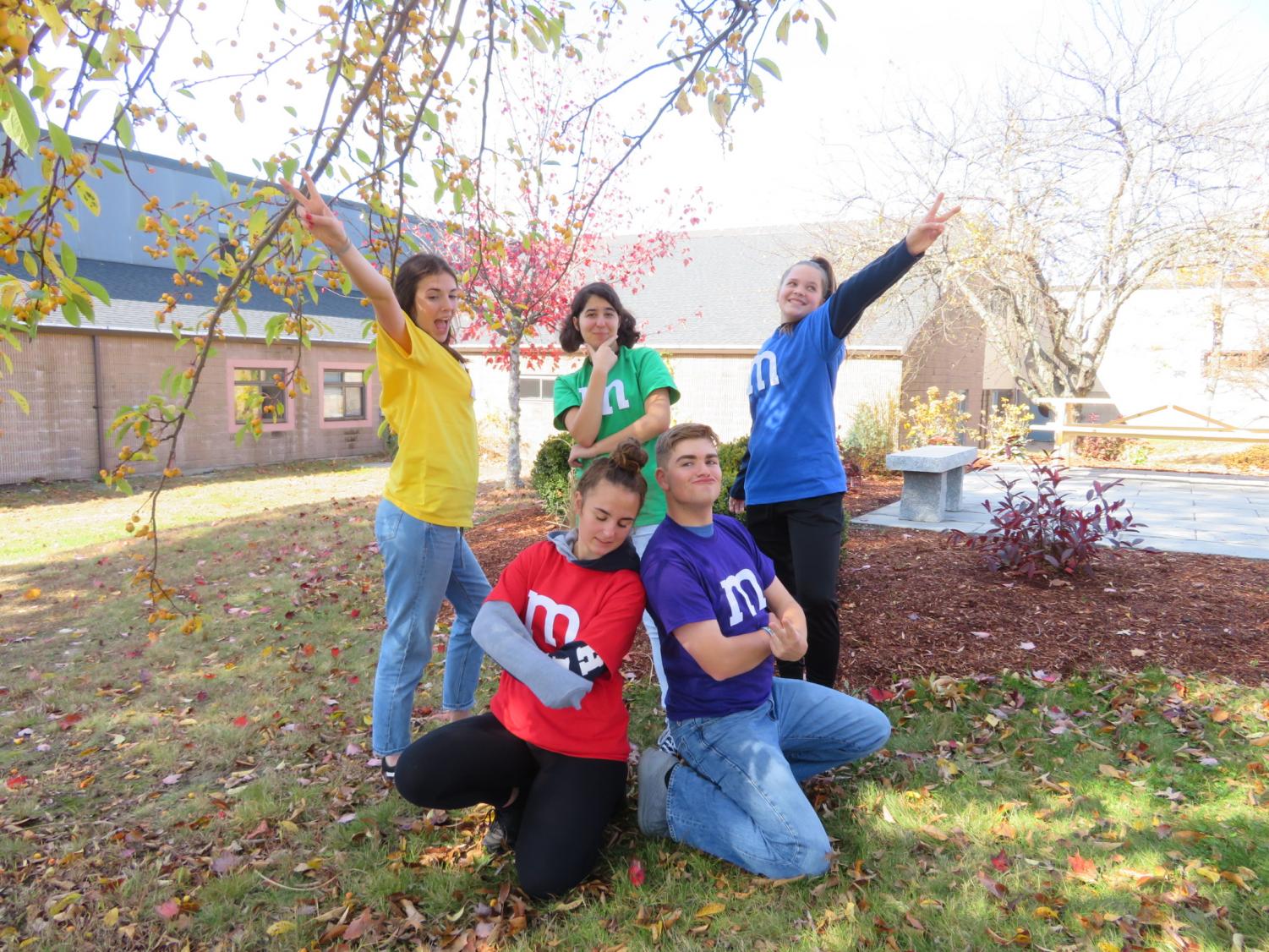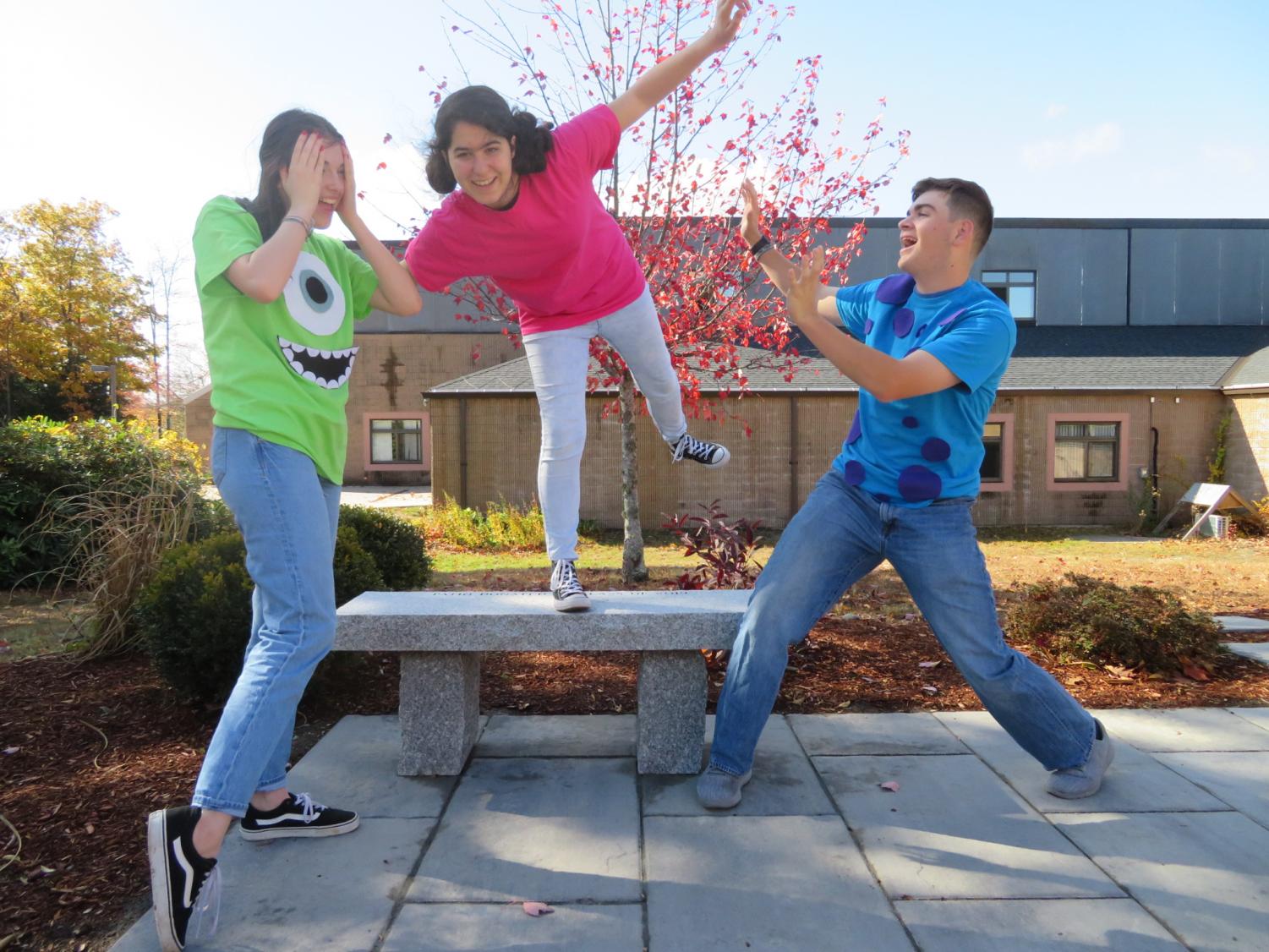 With Halloween just around the corner, now is the perfect time to start thinking about costume ideas. Finding the perfect costume to rattle the bones of your peers can be stressful, but maybe these 30 ideas can make this Halloween a "no-brainer."
If you're in the mood to rock through your neighborhood with a group of friends, here are some killer costumes for groups of three or more. 
Ghostbusters

Sully, Mike and Boo

Thing 1, Thing 2, Thing 3 and Cat in the Hat

Each other (style swap with those in your group)

Heathers

The Breakfast Club

Grease

Stranger Things

Snapchat filters

M&Ms
With a quick trip to Walmart and A. C. Moore for supplies, you can create these costumes yourself without tricking your wallet. Check out my interpretations of costume these ideas.
I used t-shirts, felt sheets, and Velcro to create those wonderful Monsters Inc. costumes; the M&Ms were even more simple using only t-shirts, regular printer paper, and Velcro once again. Each set took about an hour to complete-now that's a treat!
Maybe you thought doing a big group costume would be too confusing to organize; you'd like to go trick or treating with just one other person.
Here are ten duo costumes to stay funny and festive during this spooky holiday.
Devil and Angel

Creepy Twins

Salt and Pepper

Christopher Robin and Winnie the Pooh

Mickey and Minnie

Favorite famous couple

Woody and Buzz Lightyear

Holy Cow and Oh Deer

Man in the Yellow Hat and Curious George

Han Solo and Chewbacca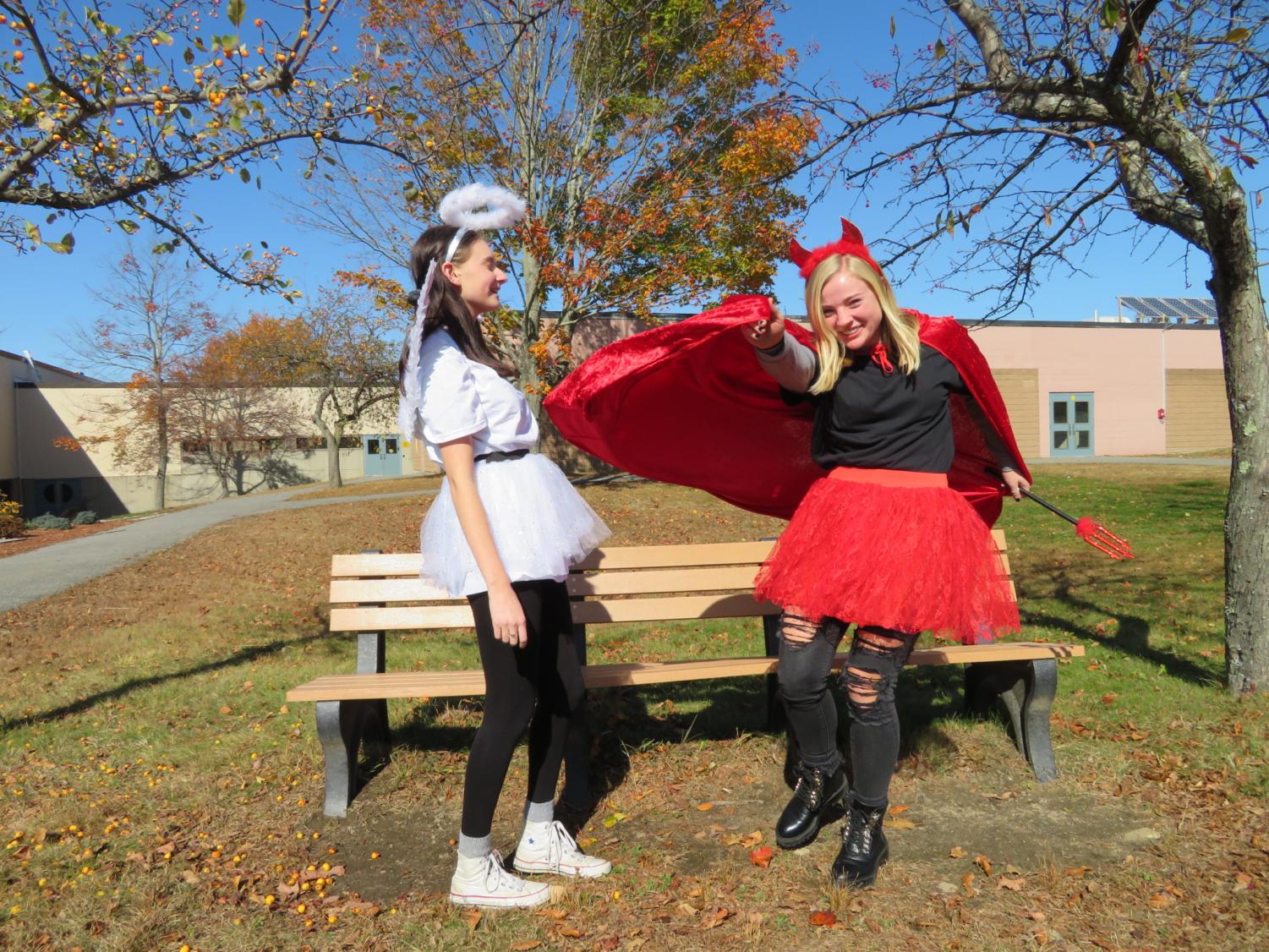 One visit to Walmart allowed me to complete these two adorable costume ideas. I took full advantage of the costume kits available in the store, each of which costing less than $10.
If you're willing to go the extra mile, adding a basic t-shirt and tutu to any of these costume kits can go a long way for improving your costume, but beware, the price of a captivating costume can add up quickly; there's no need to spend more than what's necessary to make a lasting impression.
Now, you've tried getting a large group of your closest friends to dress up with you, but a few stragglers just can't seem to get into the spirit. Then you thought about dressing up with just one partner to keep it simple, but you two just can't agree on what to dress up as. Finally, you decide to focus on your own costume. 
There is no shame in dressing up by yourself and making a solo statement that's sure to WOW your friends. Here are ten costume ideas for those flying soul-o.
Favorite superhero or villain

Favorite Tik Tok or meme

Favorite animal

Decade

Inflatable T-Rex

Pennywise

Jack Skellington

Three-hole-punch Jim

Bob Ross

Porcelain doll
This final costume I tried myself was, again, only a quick trip to Walmart. I utilized a cheap black cat kit they had available as well as a plain black t-shirt.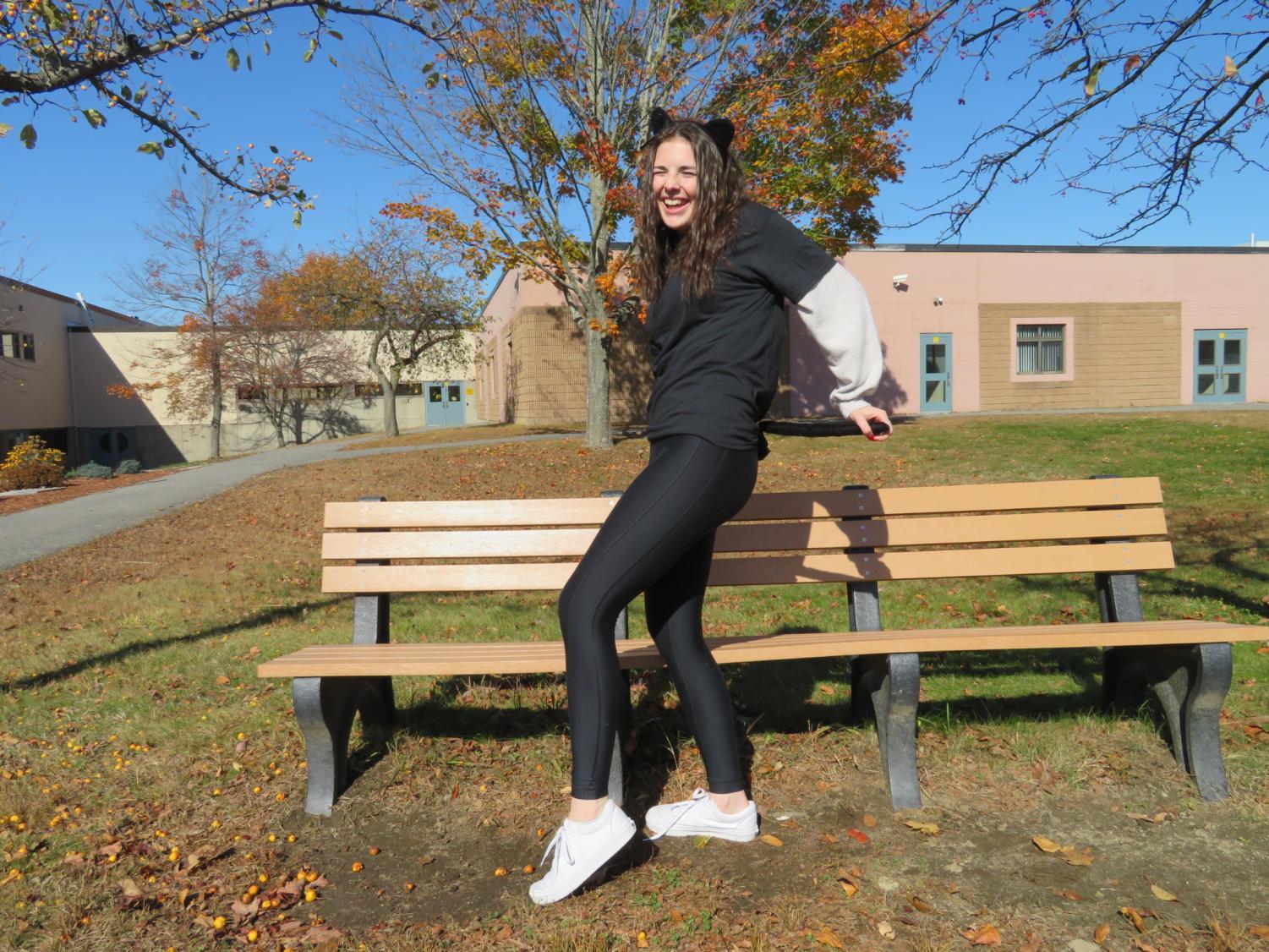 If you're looking for an extra challenge, try creating the pieces of the kit yourself! Simple ears can be created using fabric sheets, a thin headband, and some hot glue while those cute tails can be made from fabric, hot glue, and cotton balls (or some Poly-fil stuffing if you're feeling batty). This same process would apply to most other kits available in stores, but that may prove to be a little more expensive.
Hopefully these quick, easy, and festive ideas could get your creative inspiration flowing as the haunting Halloween night approaches. But above all else, make sure you have fun with whatever costume you decide, because it's how you celebrate that makes this particular holiday special, so go crazy! And don't forget to get in a good scare or two as well.
Have a haunting 2019 Halloween! 
Leave a Comment
About the Contributor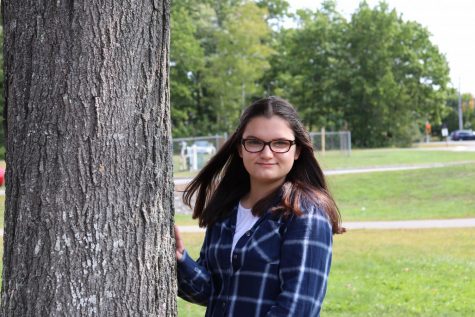 Kat Hallee, Executive Features Editor
Although she may be vertically challenged, Kat keeps her energy high and her adoration for Broadway even higher. You'll often find her with a pencil in her hand scribbling a poem into some notebook she got from Staples. She loves working hard and has a passion for helping others and making them smile whenever she can. Kat is ready for another action-packed year on the Lancer Spirit staff.