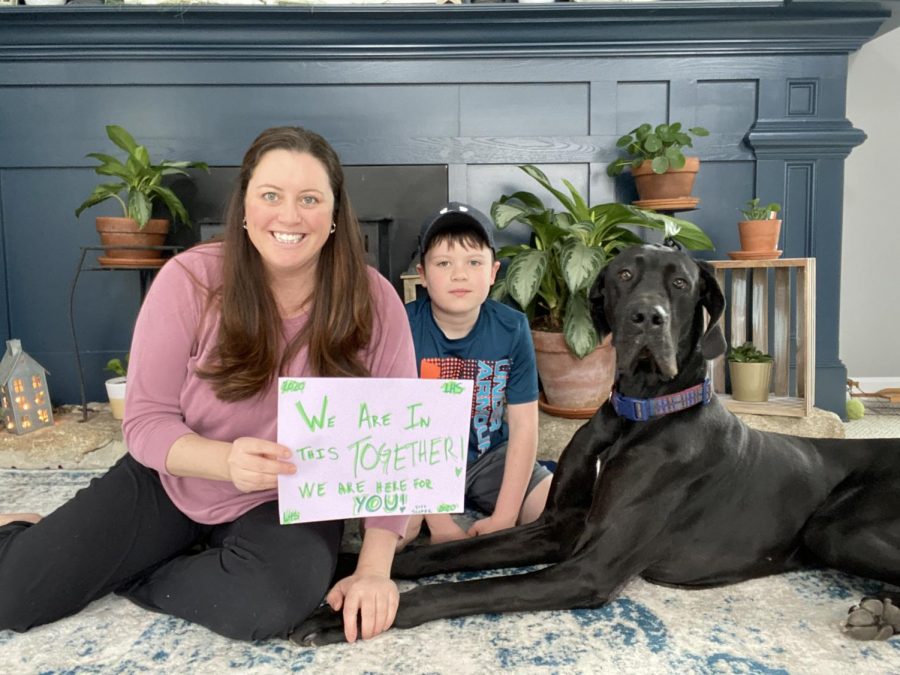 Woman to watch for March 24: Abbey Sloper
The Lancer Spirit is celebrating the women of Londonderry during the month of March in honor of Women's History Month. For each day of the month, LSO will be highlighting an inspiring woman within the Londonderry community who has demonstrated strong leadership and influential behavior.
---
Today's "Woman to Watch" is
House 1 Assistant Principal Abbey Sloper

for being influential to students in the LHS community as an administrator and in her work with "Lancer Closet" and the weekend backpack program.

When students like senior Olivia Dygd need support, guidance, or just a friendly face during a rough day, House 1 Assistant Principal Abbey Sloper is always there. 

"Mrs. Sloper is awesome," Dygd said. "She is always there for you especially when you're having a rough time. Mrs. Sloper advised me to work on my senior project, and even when I was having trouble , I could go to her and she was always there to help. She always has a smile whenever I see her in the halls. I will miss her in the halls when I go off to college."

Junior Jasmin Conde said she "absolutely love[s] seeing Mrs. Sloper in House 1 or the hallways."

"She's always so happy to me," Conde said, "and often makes sure that I'm doing well. She's truly a highlight in my everyday school day."

Before Sloper joined the Londonderry High School community roughly six years ago, she was a social studies teacher in Worchester, MA, and then at Alvirine High School.

"I fell in love with storytelling," Sloper said. "History is one long story and I became fascinated with the lives that people lived and how they changed the world.  While I was often asked, 'Do dates count?' by my students, I always responded, 'Of course the dates count, but you don't need to know them for the assessment.'"

As her time as a teacher at Alvirine progressed, Sloper realized how much she adored the connections she was making with the community and decided to take her role as an educator to the next level as an assistant principal.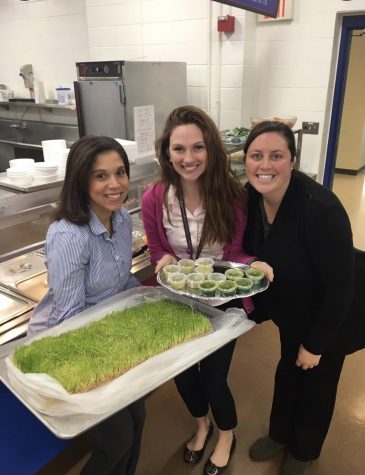 "I truly enjoyed the relationships I formed with my students and their families," Sloper said. "Becoming an administrator afforded me the opportunity to expand upon that with a much larger caseload.  Also, as most administrators can tell you, once upon a time we had a 'boss' come to us and encourage us to pursue this work and lit the fire under us!"
Sloper continues to create and strengthen bonds as it is what she values most in her career. This includes looking out for students who may be in need. She has put in a great deal of time and effort into the "Lancer Closet," which is a place where students and staff can find used clothing and supplies for those in need. The community of people in the donation center promote working together and creating a stronger community. 
"On a personal level, I'm proud of our work with the Lancer Closet," Sloper said.  I thought it was important to have school supplies, food stuff, hygiene products and prom clothes, etc. that would be accessible to our students and their families for if ever and whenever they needed it."
Sloper enjoys working on this project and loves to see the outcome of all her hard work. Though her efforts are greatly appreciated, Sloper is grateful for all the help she receives. 
"We are so lucky!" Sloper said. "This work would not be possible without the many donations from our staff and school community and of course with the assistance of dining services!  Mrs. Holdsworth keeps us up and running!" 
With the enduring nature of a project like "Lancer Closet," it takes a team to make it happen. One person who has happily teamed up with Sloper is Food Director Amanda Venezia. When Sloper had the idea to work with food services to expand Lancer Closet to a "weekend backpack program," Venezia said she "immediately signed on board to work with her." 
"Abbey Sloper inspires me every time I get the opportunity to see her smiling face or collaborate with her on a project," Venezia said. "Through her vision and efforts students are supplied with so many essential products, food and even fresh fruits and vegetables from Dining. Any time she comes with her sparkling eyes saying, 'I have an idea' I know that it will be an immediate 'Yes!' from me. She always has the best intentions for Lancer nation and I count myself lucky to have her as an administrator, a coworker, and a friend."
We couldn't have said it better ourselves.