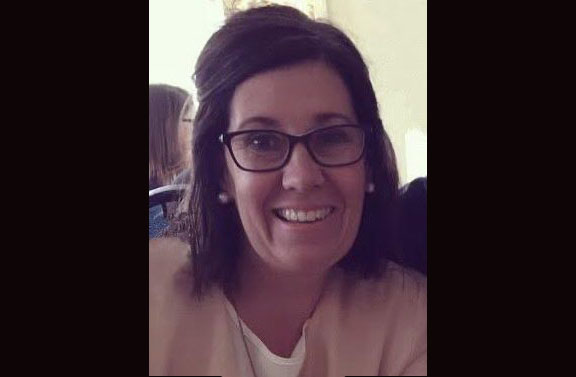 Photo courtesy of Mrs. Broadhurst
Mrs. Broadhurst
Making the jump from being surrounded by adorable kindergarteners to hundreds of teenagers would be a daunting task for anyone. With that said, Mrs. Broadhurst is ready to take on this very challenge in her new position as administrative assistant in Main Guidance.
Broadhurst is no stranger to the Londonderry School District. She started as a substitute teacher, then later started a position working in the main office of Moose Hill. After six years of working there, Broadhurst was ready for her next challenge.
"I heard from Mr. Parent about the job opening at LHS, so I came and applied. I was ready to move onto bigger and better things," Broadhurst said. 
Once she made her big switch to LHS, she was pleased to find out that Lancer Nation was so welcoming.
"Everyone has just been so, so nice. The minute everyone here sees a new face they are so quick to give a 'hello'," Broadhurst said. "Pretty much immediately I loved the people I worked with."
Although her fellow staff members greeted her with big smiles, the switch was still a big adjustment. One of the biggest differences she found was how students interacted with her.
"At Moose Hill, I would get hugs and give out stickers, and I'm not sure you highschoolers are looking for that," Broadhurst said. "But, of course, anyone is always welcome to come visit."
Overall, Broadhurst is eager to learn the ropes of her new career at LHS.
"I feel like I'm a freshman in high school all over again," Broadhurst said. "I'm  excited to learn some new things and learn more about the position as we go through the school year."